New zero-based Timetable Aims To Reduce Travel Time In Long Distance Trains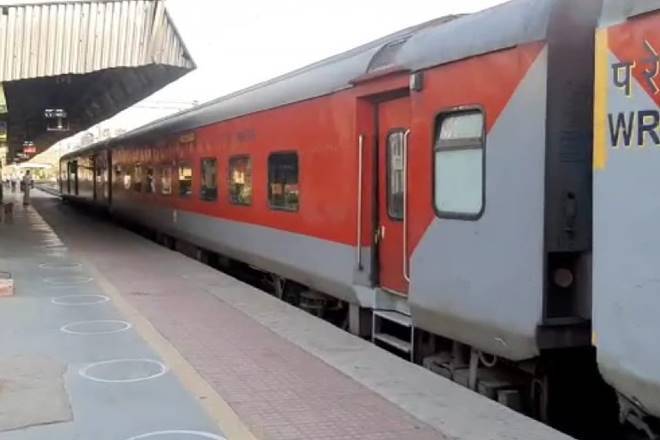 New Delhi, Dec 2: The proposed "zero-based timetable" of Indian Railways is expected to reduce travel time considerably in long distance trains ranging between 30 minutes and six hours on an average.
A massive exercise has been undertaken to prepare the new timetable taking all aspects into consideration and it would be introduced once the prevailing coronavirus situation stabilises, Railway Board Chairman and CEO VK Yadav said in a presser here.
It works on the premise that the existence of every train and stop must be justified based on goals of providing transportation with optimum and efficient utilisation of the available resources.
"The idea is to increase the occupancy of poorly-patronised trains and to reduce waitlisting in those trains which are in high demand. Once the timetable is operational, the journey time of long distance trains will be reduced between half an hour and six hours on an average. Under this timetable the speeds of trains will also increase," Yadav said.
However, he clarified that no stoppages or halts will be done away with but that they will merely be rationalised.
He said that "professional studies" are being conducted to see which trains and halts need to be rationalised, which trains are to be merged and things are still being finalised, assuring people that they will not be inconvenienced in any way.
Currently the Railways is operating just 50 per cent of its total fleet at the moment due to the pandemic situation.
As of now, Railways is operating 908 mail or express trains as compared to nearly 2000 trains pre-COVID pandemic.
The CEO said 20 special clone trains are also running as of now on the routes with higher demands.
Besides, 566 train services were operated as festival specials during October 20 to November 30.
Of the 908 trains currently running, 460 are running at 100 percent occupancy, 400 are running at an occupancy between 50 per cent to 100 per cent, 32 trains operating at less than 50 per cent and 16 trains running with less than 30 per cent occupancy.
Meanwhile continuing with the growth trajectory, the national transporter   has loaded 109.68 million tonnes (MT) of goods in November this year, up almost 9 per cent against the corresponding month last year.
With this, the Railways is also climbing back to pre-Covid times of freight load as loading of all commodities, barring coal, was higher during the month.
In November 2020, the Railways earned Rs 10,657.66 crore from freight loading, 4 per cent higher compared to last year's earnings for the same period, Yadav said.
Railways carried 110.19 MT of cargo in January this year, when the tracks were populated with both passenger and freight trains.
The higher loading was despite the festive month of Diwali when people went on leave; Punjab being cut-off from rails for 23 days during the month; and Cyclon Nivar in Tamil Nadu.
On the bullet train project, the Railways, which has awarded Rs32,000 crore worth of projects in two tenders in Gujarat, expects project awards for Maharashtra starting next fiscal. This follows assurance from the Maharashtra Chief Secretary on the acquisition of 80 per cent land required for the project in the next four months, which is a prerequisite to process tenders for the stretch in Maharashtra, according to Yadav.
Allaying fears about the impact of proposed corporatisation of production units, Yadav said that steps to be taken forward only after discussion with the employees and the unions and assured that employees' jobs will be safe.
RITES, a transport consultancy public sector unit, is conducting a feasibility study regarding corporatising PUs of Indian Railways.