Covid-19 Crisis: Railways Isolation Coaches Finally Get Patients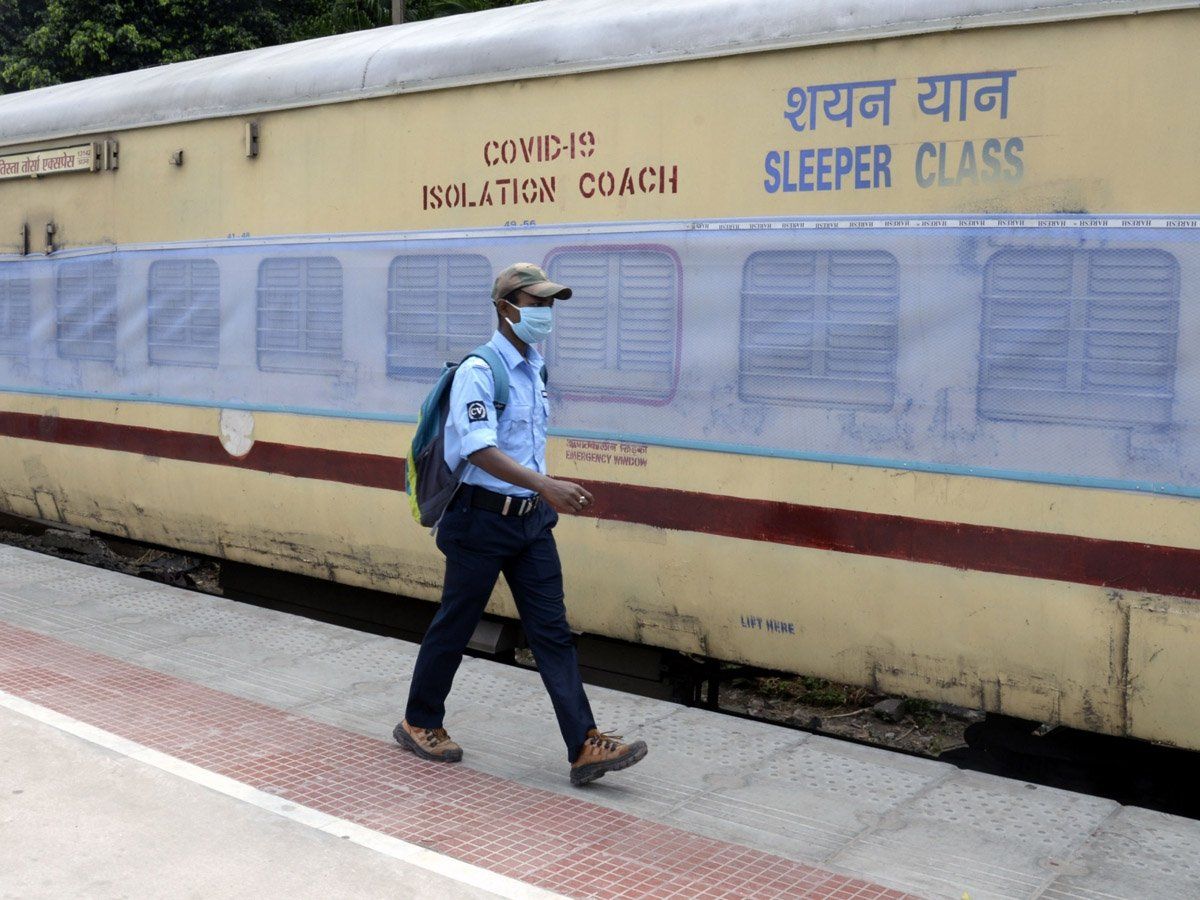 After days of stand-by deployment, isolation coaches of Indian Railways are finally getting utilised by suspected COVID patients in a gradual manner. In Uttar Pradesh, 59 suspected coronal patients admitted in Covid Care coaches stationed at Mau station in Varanasi division out of which eight have already been discharged.
While Railways has deployed 960 COVID Care Coaches in five states, 372 such coaches have been deployed at 23 different locations in UP.
Sustaining the fight against COVID-19 pandemic, the public transporter has started providing care to corona patients referred for admission in COVID Coaches deployed in various states.
According to railways, on June 20, 42 suspected patients were admitted in COVID coaches deployed at Mau followed by 17 patients were admitted on June 21 out of which eight patients have already been discharged.
Railways has deployed 372 COVID Care coaches at 23 different locations as per the UP government's requirement. These coaches are being kept at stations including Mughal Sarai, Lucknow, Varanasi, Bhadohi, Faizabad, Saharanpur, Mirzapur, Subedarganj, Kanpur, Jhansi, Jhansi Workshop, Agra, Nakha Jungle, Gonda, Nautanwa, Bahraich, Varanasi City, Manduadih, Mau, Bhatni, Bareilly City, Farrukhabad and Kasganj.
However, no patient has been admitted in the isolation coaches deployed at various stations in Delhi division yet though infection is surging in an alarming scale in the capital.
Railways has deployed 503 Coaches at nine stations in Delhi. While 50 isolation coaches are being deployed at Shakurbasti, 267 at Anand Vihar, 21 at Safdarjung, 50 at Sarai Rohilla, 33 at Delhi Cantonment, 30 at Adarsh Nagar, 13 each at Delhi Shahdara, Tughlakabad and 26 at Patel Nagar.
Railways had converted over 5000 non-AC conventional coaches into isolation wards for treatment of suspected corona cases in its bid to supplement healthcare to fight the pandemic.
These coaches as COVID Care Centres to be used for very mild cases with doctors and paramedics are to be provided by state governments with two liaison officers for each location of coaches are deployed to assist government officials.
Keeping the weather condition in mind all efforts are being made to maintain a comfortable temperature inside the coaches.
Apart from UP and Delhi, COVID Care coaches are being deployed in Andhra Pradesh (20), Telangana (60) and Madhya Pradesh (5).
According to the integrated COVID plan, these coaches can be used for very mild cases that can be clinically assigned to the Covid Care centres as per the guidelines issued by the Health Ministry. These coaches can be used in areas where the State has exhausted the facilities and needs to augment capacities for isolation of both suspects and confirmed Covid cases.
Railways is ready to convert more coaches into isolation wards if there is a requirement.