Railways To Seek Cabinet Nod For Levying User Fee On Stations By November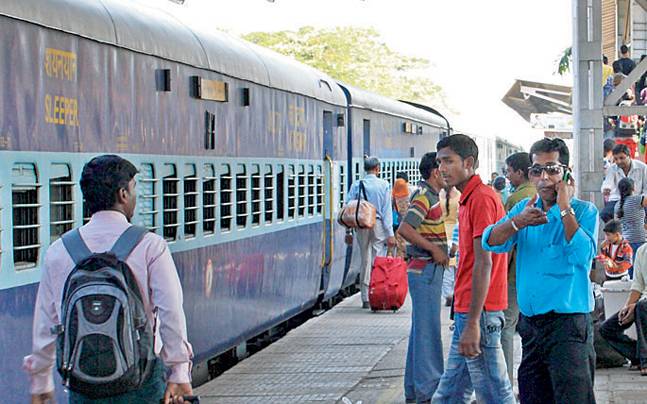 New Delhi, Sept 28: AC passengers have to pay a bit more than non-AC class as the Railways is expediting the proposal seeking cabinet approval for levying user fee on selected major stations across the country.
According to the plan, the user fee proposal is slated to be finalised before November 6, the last date of submission of Request for Quotation (RFQ) for New Delhi station redevelopment.
The user fee would be in five categories ranging between Rs 10 and Rs 35 with higher for AC First Class and subsequently less for AC-2, AC-3, Sleeper and unreserved class.
Earlier the proposal was to levy Rs 50 for all classes which has been revised now and it has been decided that amount would be varying for each class, said a senior Railway Ministry official aware of the development.
Unlike the airport, station user fee would not be the same amount for all classes but different for each class of passenger.
User fee would be levied only on those stations which are slated to be redeveloped, said the official.
Since the user fee would be included in the train fare, the CRIS, railways' technology arm, has to do the necessary changes in the software once the proposal gets the cabinet approval.
According to railways, user charges are essentially a small token amount which when collected, will be ploughed back into the improvement of conveniences and facilities for all passengers at the railway station. The amount of this fee is expected to be very reasonable and minimalistic so that there is no burden on anyone especially common people.
Railways maintained that this little sum will only be levied at the  stations where the footfall is high. It will only be collected by the facility management when the development of the station is complete. Prior to that if a need is felt to levy any user charge, it will only go to the Railways and will be ploughed back into improvement of facilities for the common passengers only. The Value of the Benefits will outweigh the small minimalistic user charge when paid.
Railways is speeding up the bidding process of 50 major stations including New Delhi, Guwahati, Patna, Gwalior, Surat, Tirupati, Chandigarh, Anand Vihar Nagpur and CST in Mumbai.
The first redeveloped station at Bhopal's Habibganj is likely to be ready by December this year.