Tejas, Humsafar Among 90 Other Trains Cancelled As Railways Forms COVID-19 Rapid Response Team Amid Corona Scare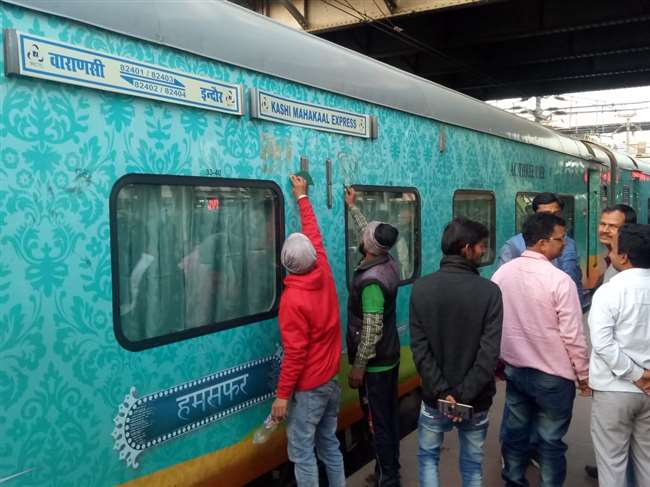 IRCTC operated two Tejas Express and one Humsafar Express among over 90 other trains got canceled as Indian Railways, the biggest transport utility of the country, has stepped up all-out efforts to prevent spreading of coronavirus.
Creation of the COVID-19 Rapid Response team and an online dashboard for effective monitoring and coordination among railway officials across the country are some of the measures being undertaken to fight the scare.
While tourist specials like Maharaja, Buddhist, Bharat Darshan, and state specials are already canceled, Tejas service between Mumbai-Ahmedabad and New Delhi-Lucknow and recently launched Humsafar service between Indore-Varanasi got canceled from March 20.
These services would remain canceled till March 31 and a further decision would be taken after a review of the situation, said a senior IRCTC official. According to a senior railways official, the national transporter has been taking a series of proactive measures to stop the spread of coronavirus in the country.
In order to take stock of the ongoing efforts, Railway Minister Piyush Goyal reviewed the progress of preparedness of Indian Railways in that regard. The meeting was attended by Chairman, Railway Board, Members of the Railway Board besides all the General Managers and Divisional Railway Managers from all the zones who linked up through video conferencing.
Meanwhile, Railways' passenger earnings have taken a direct hit due to low occupancy in several popular trains with daily revenue collection has dipped to about Rs 35 crore as against Rs 65 crore last week. Important trains like Mumbai Rajdhani and Bhatinda Shatabdi are among regular trains being canceled keeping the alarming situation in mind.
As a precautionary measure, the Railways has set up quarantine facilities all over the rail network for any eventuality, upscaling the cleanliness and hygiene of all the stations.
Focusing on the cleanliness of coaches, toilets, pantry cars, and all passenger interface points, it has been ensured adequate availability of handwashing material and water in trains, platforms, and offices.
Help Desks at various stations in association with State Governments are being made available to help passengers.
A COVID-19 Rapid Response team comprising six Executive Directors from Railway Board to coordinate the efforts of Indian Railways across all the zones has been constituted.
This Team will coordinate all COVID-19 preparedness activities. One nodal officer from each zone will serve as a point of contact for all COVID-19 preparedness measures and will be in constant touch with the COVID-19 Response team of Railway Board.
Besides an online Dashboard for better coordination between officials of Ministry and various Zonal Railways has been created for online monitoring of day to day COVID-19 preparedness activities and their progress.
In order to sensitize the public about the corona, railways have made arrangements for regular announcements at stations and in trains to spread awareness about the problem at hand.