Alang To Be Developed As Major Scrapping Facility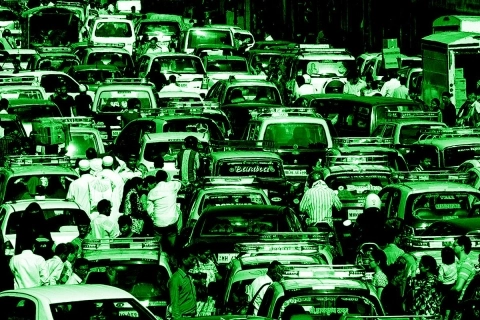 With the aim of rolling out an effective voluntary vehicle scrapping policy, the Ministries of transport, steel, shipping and heavy industries would come on board to explore how the ship breaking facility at Alang in Gujarat can be developed as the biggest scrapping facility.
In a meeting held this week, the Prime Minister has asked the ministries to explore how parts of vehicles junked by people can be put to best use, sources said.
While the steel parts can be used for scrapping, there is a possibility of best utilisation of the glasses of junked vehicles.
According to the Shipping Ministry, Alang can be a hub of scrapping facilities, and vehicles from different parts of the world can be brought to this site for scrapping.
There is a move to explore whether the high-quality scrap steel from these vehicles can be used in the defence sector also.
The government has been working on a policy to provide some incentives to people who voluntarily scrap their old vehicle. While in Delhi, vehicles older than 15 years are automatically de-registered, such old vehicles keep on plying after renewing their registration.
It was learnt that while people retiring their old vehicles can get about 4-5 per cent of the junked vehicle cost in the form of scrap amount, the government is exploring if they can get some discount in road tax while registering a new vehicle in lieu of scrapping an old one.
Automobile companies have committed to offer a paltry 1 per cent discount on the cost of a new vehicle, if the buyer has scrapped an old one.
There are proposals to increase the re-registration fees of old vehicles when these are taken to the RTO for renewal after 15 years, as a disincentive for owners.
All these ministries would make an effort to make people understand the benefits of this policy.