India Infra Hub Newsletter: L&T bags one of biggest infra contracts all time, Jio achieves 1 Gbps speed, India Maritime Vision 2030, and much more..!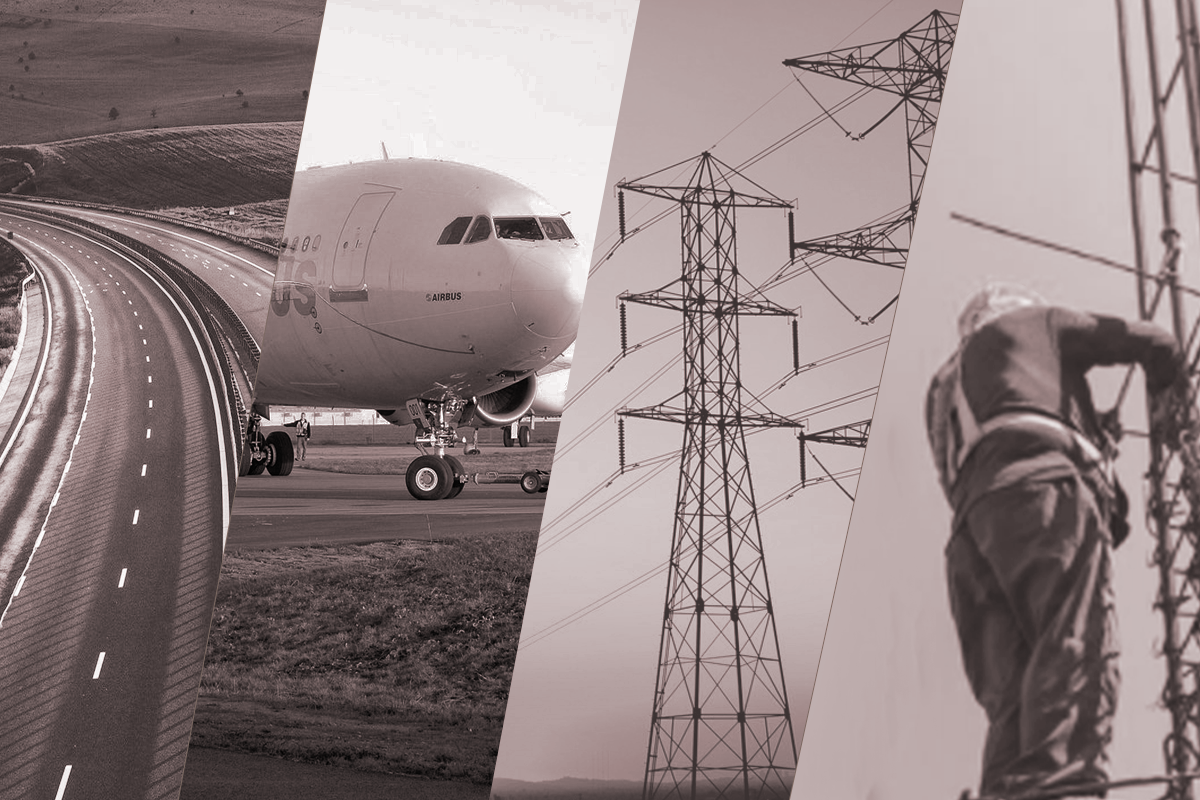 Dear Reader,
Greetings from India Infra Hub!As we proceed towards the last two months of the grim  year  2020, economy only trying to get back to action, Infra sectors have started making louder news again, from L&T bagging one of the biggest contracts in india, of Rs. 25,000 crores to Jio achieving 1 Gbps in 5G trials, from Maritime vision receiving another 25,000 core funds, to  Railways to stop diesel locos to go green.
India Infra hub team keeps you updated with all infrastructure and related events.Further, nudging you with niche analysis and deep insights into various sectors of Indian infrastructure, we are launching our first infrastructure exclusive print and e-magazine. our first magazine looks at Metro rail systems in India, current developments and envisions a future for metro rail transit in India.
As Several sectors grow back inching towards pre-Covid levels, let's march ahead with key events in Railway, Roads, Aviation, Energy, Transport and Affordable housing, our takes and expert commentaries on daily Infrastructure events.
---

---
commentary
Changing Air Travel Behavior: Because The Unprecedented Is Unprecedented
by Satendra Pandey
Until the beginning of this year, India's aviation sector was on a rapid ascent. Passenger volume growth of 3.2x for domestic traffic and 2.1x for international traffic over the last decade and forecast growth of double digits through 2028 was the pre-Corona aviation narrative. Day trips between metro's were the norm, it was cheaper to fly to some international destinations compared to some domestic ones, and an increasing number of travellers were taking to the skies. But then the pandemic hit. And it brought with tectonic shifts. Mostly driven by fear – a sentiment that is slowly but surely impacting travel behavior. (read full article)
---
'Patient Capital' For Infra Projects May Be More Willing With Low-Cost Forex Hedging Options
by R Jagannathan
Prime Minister Narendra Modi is expected to meet 15 major global fund houses shortly in order to tap patient capital for India's massive infrastructure programmes. According to Tarun Bajaj, economic affairs secretary, these fund houses are seeking good assets and moderate returns. (read full article)
---
Explained: The Significance Of India's First Multi-Modal Logistics Park Coming Up In Assam
by Jaideep Mazumdar
India's first Multimodal Logistics Park (MMLP) that will come up at Jogighopa, about 155 kilometres west of Guwahati, is poised to be a game-changer for the entire Northeast, as well as neighbours Bhutan, Nepal and Bangladesh. (read full article)
---
Road & Railways

 Mumbai-Ahmedabad Bullet Train Project: L&T Set To Be Awarded ₹25,000 Cr Package For Constructing 237.1 Km Of High Speed Rail
Infrastructure behemoth Larsen & Toubro (L&T) has emerged as the lowest bidder at Rs 24,985 crore for constructing the 237.1 km under Package C4 of the 508.17 km Mumbai-Ahmedabad High-Speed Rail.This was one of the largest infrastructure tenders the country has seen.
The National High-Speed Rail Corporation (NHSRCL) opened financial bids submitted by three infrastructure development firms. (read full article)
---

Railways To Withdraw Over 2600 Diesel Locos In Coming Years
Aiming at reduction in emissions and use of fossil fuel in train operation, Indian Railways would phase out over 2600 diesel locomotives in the next few years, paving the way for 100 per cent electrification in broad gauge routes. (read full article)
---

Over 11 Lakh Railwaymen To Get Rs 17,951 Each As Puja Bonus
New Delhi, Oct 22: In a ninth year consecutively, railwaymen will get 78-day  bonus before Dusssehra as the government has approved to pay Productivity Linked Bonus (PLB) for the year 2019-2020 to 16.97 lakh non-gazetted employees of commercial establishments like Railways, Posts, Defence, EPFO, ESIC etc..(read full article)
---

Gadkari: 1,760 Km Mumbai-Kanyakumari Economic Corridor Being Developed As Part Of Bharatmala Pariyojana Will Be A Gamechanger For Kerala
Union Minister for Road Transport and Highways Nitin Gadkari on Wednesday (Oct 13) laid the foundation stone of seven highway projects in Kerala. These seven highway projects, totaling 177 kms, will be developed at an estimated cost of Rs 11,571 crore..(read full article)
---

Road Asset Monetisation: NHAI Receives Rs 5,011 Cr In Upfront Payment From Cube Highways For 3rd Tranche Of TOT Bundle
The National Highways Authority of India has received upfront payment of Rs 5,011 crore from Singapore-based toll roads platform Cube Highways and Infrastructure which won its third tranche of highway projects under toll-operate-transfer (TOT) mode. (read full article)
---
Alstom's 12000 HP Locos Get Railways' Nod To Run At Maximum Speed Of 120 Kmph
In a massive boost to the freight operation, Indian Railways has approved Alstom's 12,000 horsepower (HP) electric locomotives to run goods trains at a maximum speed of 120 kmph. (read full article)
---
Ports & Aviation

Maritime India Vision 2030: Rs. 25,000 Crore Maritime Development Fund, Make In India And New Port Regulatory Body
Maritime India Vision 2030, a blue print for development of maritime sector in next years is set to be released by Prime Minister Narendra Modi at Maritime India Summit in November, envisions maritime development In India for next 10 years.
Highlights being, Rs. 25,000 Maritime Development Fund, three new mega ports and a new port regulatory body, amending century old Acts. (read full article)
---
Kerala High Court Dismisses Petition Filed By CPM-Led Government Against The Privatisation Of Thiruvananthapuram International Airport.
The Kerala High Court on Monday (Oct 19) rejected a petition of the Kerala government challenging the Centre's decision to lease out the Thiruvananthapuram International Airport.to Adani Group. (read full article)
---
Metro Rail & Urban Transport
BRICS Bank Approves $500 Million Loan For Delhi-Ghaziabad Meerut Rapid Rail And $241 Million Loan For Mumbai Metro Line 6
The New Development Bank, also known as BRICS Bank, has approved loans worth USD 741 million for two critical infrastructure projects in India.
In a press release, the Shanghai based bank said that its Board of Directors approved a loan of USD 500 million for the Delhi-Ghaziabad-Meerut Regional Rapid Transit System (RRTS) Project and a loan of USD 241 million has been approved for Mumbai Metro Rail II (Line 6) Project. The board meeting  was held in a virtual format on September 29, 2020.. (read full article)
---
As Bicycle Sales Double Amid Pandemic, Centre To Issue New Guidelines For Scaling Up Cycling Infrastructure
Central Government on sunday, October 18, said that, it is drafting new guidelines to scale up cycling infrastructure in Indian cities, reported Hindustan Times. The guidelines will be shared by Ministry of Housing and Urban Affairs (MoHUA) with cities as part of Smart City Mission (SCM)… (read full article)
---
Telecom and Infra Related

Reliance Jio And Qualcomm Together In 5G Rollout In India: Achieves 1Gbps Speed In Tests
Jio platforms Ltd. And Qualcomm Technologies Inc. along with its subsidiary Radisys Corporation in USA will jointly work to develop and rollout 5G network services in India, announced in a 5G virtual summit.
While India has not yet auctioned it's 5G airwaves, Jio and Qualcomm has tested 5G, achieving 1Gbps speed, "This achievement not only supports Jio's 5G credentials, but also signifies India and Jio's entry into Gigabit 5G NR product portfolio" Jio platforms said in a statement. (read full article)
---
Covid Effect- Project Completion Rate Slowest, Uncertainty And Low-Demand Hinders Private Sector Projects
Ever since the pandemic ravaged Indian economy, shutting down all economic activities on such short notice, the project implementation and completion indicators have collapsed.
Although announcing several stages of unlocking has not yielded full-fledged opening of economic activities yet, disruption of migrant labours, decrease in demand and policy uncertainty have made overall environment volatile and more uncertain, delaying projects implementation and completion dates running over time. (read full article)
---
For more and regular updates follow us on social media below