BDA Floats A Rs 250 Crore Tender For Desilting, Rejuvenation And Development Of Bellandur Lake In Bengaluru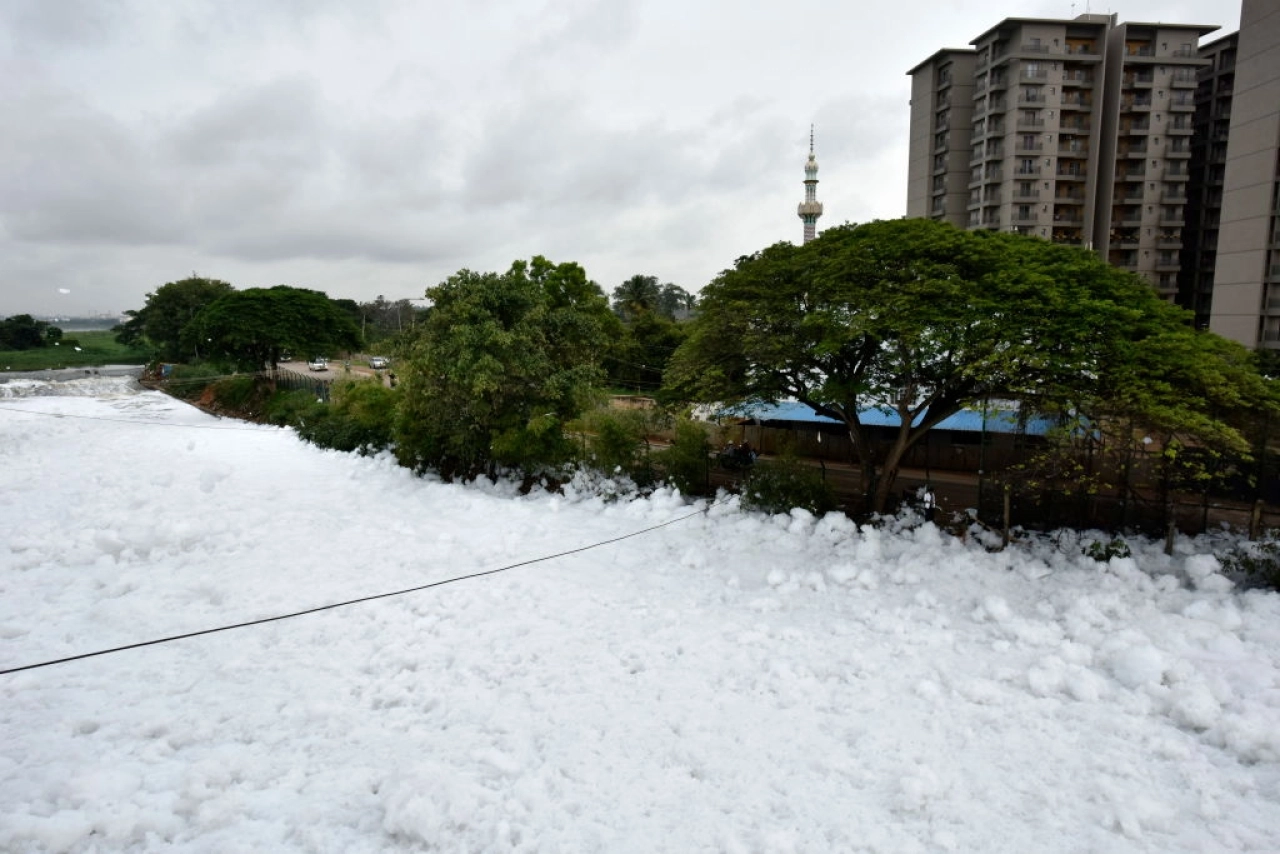 After facing the ire of National Green Tribunal (NGT) during the inspection last month, Bengaluru Development Authority (BDA) has finally floated a tender for desilting, rejuvenation and development of Bellandur lake with an estimated project cost of Rs 250 crore, The Hindu reported.
Situated in the southeast suburb of Bengaluru, Bellandur lake is the largest lake in the city. It is spread across 9,000 acres. It has been repeatedely in the news after foam covered the water  surface and later caught fire. The foam was a result of the large-scale dumping of industrial waste and sewage from nearby apartments into the lake.
The lake rejuvenation is expected to completed in a period of 12 months.
For Varthur lake, another tender is likely to be floated in three days, at the estimated cost of Rs 150 crore.
The Hindu quoted BDA Commissioner G.C. Prakash as saying "A tender has been floated for desilting and other related works of rejuvenation. We have already taken measures to drain out sewage water. There is close to 50 lakh cubic meter of silt in the lake that has to be removed. As part of the rejuvenation, strengthening tank bund, parks, walkways and other beautification works will be taken up."
Earlier last month, the National Green Tribunal (NGT) came down heavily on the Bangalore Water Supply and Sewerage Board (BWSSB) and the State Government yet again over the pathetic condition of Bellandur and Varthur lakes.
The Tribunal noted that 256.7 million litres of untreated sewage was entering Bellandur Lake every day and added that it is a criminal offence to pollute the lake. It directed the state government to address it on a war-footing as the sewage has contaminated the groundwater.
NGT's Justice Adarsh Kumar Goel observed that if the works were not completed by September 30, 2020, officials will be liable to pay a compensation of Rs 10 lakh per sewage treatment plant per month. The amount will be recovered from the erring officials with a black mark in their service record.
Long before its current state of despair, Bellandur Lake was originally a part of an intrically developed water and irrigation system devised by the early founders of Bangalore in the 1600s The streams formed at the top of surrounding valleys were channelised into several man-made lakes by constructing bunds. Each of these lakes in turn would harvest rainwater from its catchments and the surplus would flow downstream, spilling into the next lake in the cascade via storm water drains or raja kaluves.