Scindia Appeals To States, UTs To Bring Down VAT On Aviation Fuel To Reduce Operational Cost Of Flights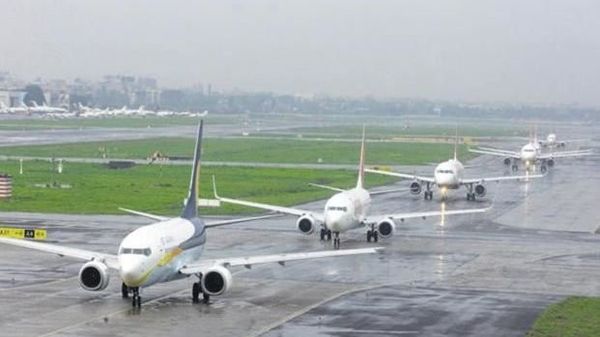 Union Minister for Civil Aviation Jyotiraditya Scindia on Friday (19 November) appealed to the states and union territories to reduce value added tax (VAT) on the aviation fuel to reduce operational cost of the flights.
Addressing the Conference of the ministers of Civil Aviation from states and UTs in Delhi, Scindia said that the sector contributes significantly to the economic development of the country but is probably the worst sufferer due to pandemic.
He urged the states to put collective efforts with the Centre for providing better passenger facilities, and striving for the sector's expansion and decentralisation, a Civil Aviation Ministry release said.
Scindia said that the government does not work in silos, and the Whole-of-the-Government approach has helped the ministry tackle the Covid-19 effectively, and convert the crisis into an opportunity. The domestic aviation sector suffered a lot during the period, he said.
The government set up nine advisory groups, covering a wide array of sub-sectors like Airlines, Airports, MROs, Flying Training Schools, cargoes, Ground handlers, Aircraft manufacturing, and their meetings have been yielding good results.
Scindia appealed to the states and UTs to bring down VAT on aviation fuel as it contributes majorly to the operational cost of the flights. He thanked the states that drastically cut the rates, saying that they have gained larger air traffic movement within a short period of the reduction.