CIDCO Hands over Navi Mumbai Metro To Maha Metro To Fast Track Metro Progress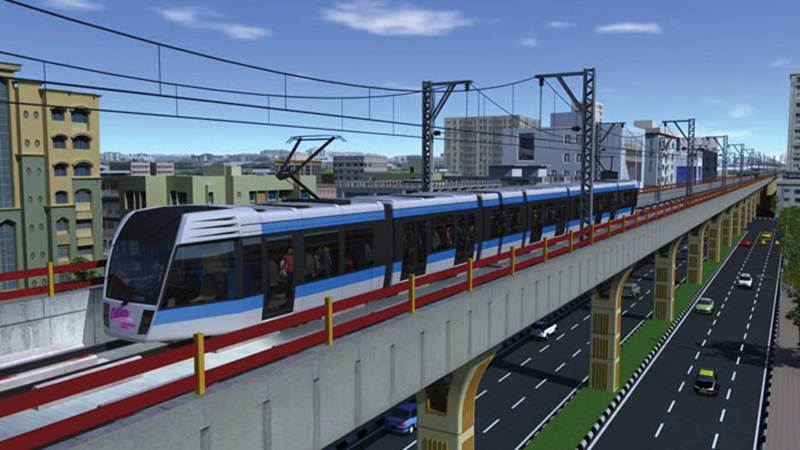 City and Industrial Development Corporation (CIDCO) hands Navi Mumbai metro line 1 to Maharashtra Metro Rail Corporation (Maha Metro) to complete delayed remaining works delayed due to pandemic and technical issues.
Maha Metro officials stated, they had multiple meetings with CIDCO officials regarding handover, and Maha Metro Board will soon meet to approve the taking over.
The Press release said, "The CIDCO is developing the Navi Mumbai Metro to make the public transport system in the city more efficient. The trial run of line 1 was conducted successfully on September 1, 2019,".
Navi Mumbai metro line 1 project has had multiple delays ever since it started in November 2011, this line is 11.1 km long with 11 elevated stations, work speed on one of the station was very slow, had to see respective contractor terminated.
"We shall also focus on financing the project, financial discipline, land monetisation along the corridor, enhancing non-fare-box revenues, and the last-mile connectivity. We remain committed to our cause of transit-oriented development." Sanjay Mukherjee, Vice-Chairman & Managing Director of CIDO said.
The line 1 of Navi Mumbai metro connecting Belapur to Taloja, which is transferred to Maha Metro now, was supposed to be completed in January 2021.
Maha Metro is also executing Pune, Nasik and Nagpur Metro projects, where projects are running at faster pace.