Increased Allocation For Railways In Budget 2021-22 Likely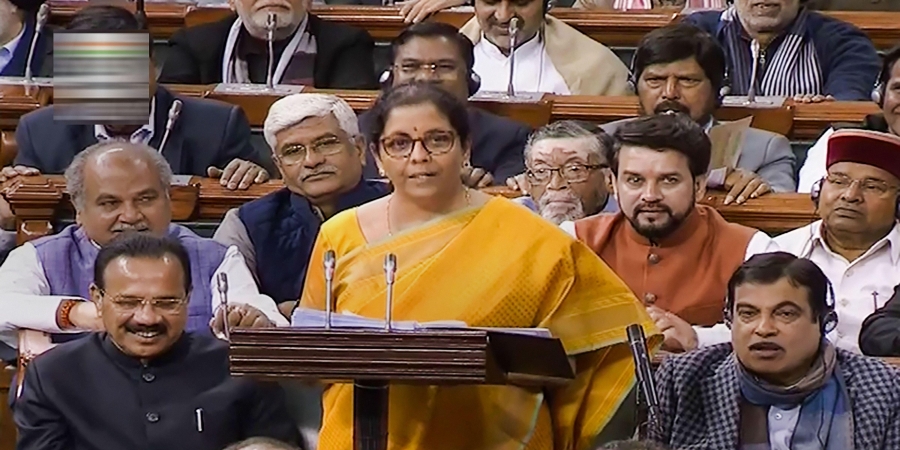 New Delhi, Jan 28: With the economy showing signs of growth, Indian Railways is likely to get an increased allocation as compared to the last year in the Union Budget to execute mega infrastructure projects and safety-related works.
While the Railways has sought Rs 1.81 lakh crore as capital expenditure from the Finance Ministry, the gross budgetary support (GBS) is being pegged at Rs 85,000 cr for the 2021-22 fiscal.
Besides, an enhancement in safety fund of Rs 30,000 cr has been sought to strengthen accident-prevention measures in the rail network.
The first Budget to be presented after the coronavirus outbreak is  slated to give a major push to the infrastructure sector, it is learnt.
Railway Budget merged with the Union Budget is likely to announce major infrastructure projects like opting for more high speed corridors and dedicated freight corridors.
Currently there are two Dedicated Freight Corridors – Eastern and Western – and one high speed corridor between Mumbai and Ahmedabad.
Recently the Railways has released its draft National Rail Plan 2024 which proposed almost 8,000 kilometres of bullet train network across the country by 2051. Last year, Finance Minister Nirmala Sitharaman had announced in her Budget speech that the high-speed train project between Mumbai and Ahmedabad would be actively pursued by Indian Railways.
In order to achieve a zero-accident rate, the Railways has sought an extension of the Rashtriya Rail Sanraksha Kosh for another five years, starting 2022-23.
At the moment, railways is getting Rs 20,000 cr a year under safety fund, which is expected to increase up to Rs 30,000 cr.
Railways has decided to implement a Train Collision Avoidance System (TCAS) to prevent train mishaps. While all unmanned level crossings, the main reason of train accidents, has been eliminated, the national transporter has now speeded up constructions of road over bridge and road underbridge at manned level crossings.
Railways has already entrusted NHSRCL with the task of preparing detailed project reports for seven high-speed rail corridors. The Detailed Project Report for the Delhi-Varanasi bullet train corridor through Ayodhya has already been submitted to the Railways in October 2020.
The over 800 km Delhi-Varanasi bullet train corridor will connect major cities like Lucknow, Mathura, Ayodhya, Prayagraj, Agra, Etawah, Raebareli and Bhadohi enroute.
The Budget may announce more routes for high speed corridors. The new bullet train corridors are Varanasi-Patna, Amritsar-Jammu, Patna-Guwahati, Hyderabad-Bangalore among other possible routes.
Recently the train operation is returning to normalcy with about 1200 mail/express trains operational now while the freight service is running with full volume.
However, though freight earnings are almost equal to last year, there is a massive short fall in passenger earnings.
The shortfall in passenger earnings is likely to reflect on the operating ratio, said a railway official.
Sitharaman is likely to highlight the national transporter's commendable role in pressing more than 4000 Shramik Specials facilitating about 60 lakh migrant workers to return to their homes in her budget speech.
Despite Covid, railways continued with freight service to transport essential items like foodgrains, medicine and fertiliser across the country and this is likely to be mentioned in the budget.