Indian Railways Infrastructure Will Not Be Privatised, But Assets Will Be Monetised To Generate Investment: Minister Piyush Goyal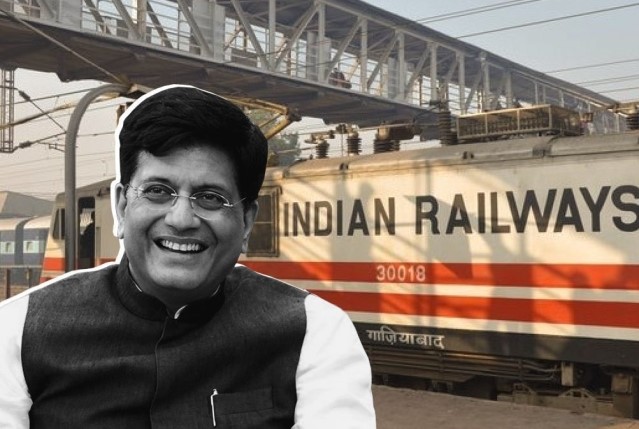 Railway Minister Piyush Goyal said Indian Railway's infrastructure will not be privatised, but government will continue to monetise assets to generate capital for further investment.
Government intends to raise Rs. 30,000 crore trough asset monetisation in order to generate capital for future infrastructure investment is one key financing strategies for financing National Infrastructure Pipeline.
The assets government intends to monetise include Easter and Western railway freight corridor, rail land parcels, induction of 150 modern rakes, multi-purpose functional complexes, station redevelopment trough PPP, railway colonies and stadiums, minister Goyal said in Rajya Sabha.
Minister also clarified doubts regarding DFC ownership, wherein he explained, DFC are laid under sperate corporate entity DFCCIL, and Indian railways is only supporting them and not owner of it, if rail ministry can help them in leasing them to private sector to be utilised, government would be doing service to nation, he added.
He also differentiated privatisation and monetisation, "When you privatise, you sell off the assets permanently and it no more remains a part of the government ownership. In the railways, the plan to is monetise in terms of how it will generate resources, further investment and growth. The infrastructure of Indian Railways will never be privatised," Goyal said.
He said Railways will be key driver in the strategy of investment led economic growth, and monetisation involves various transactions, and the expected income depends on outcome of bidding process, open to public to private sectors, and the extent of actual investment can be ascertained yet, he added.
He also said, government is in talks with state government regarding proposed seven high speed rail corridors for passengers, and Uttar Pradesh has shown keen interest, and Li-DAR surveys are also in place now along Delhi-Varanasi Bullet Train corridor.
He also appreciated Indian railways efforts to increase rail safety saying, "We are focusing on passenger safety. I am happy to say that there has been no passenger death in past two years. The last death due to train accident happened in March 2019,"