Indian Railways May Procure 11 Lakh Tonnes Of Steel For Massive Track Renewal And New Lines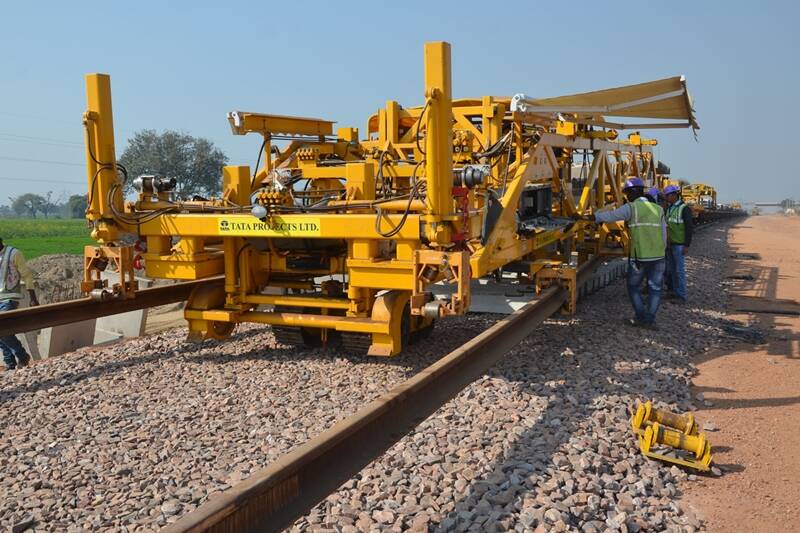 With significant increase in capital expenditure (capex) for the current financial year, Indian Railways is planning to procure over 11 lakh tonnes of steel from Steel Authority of India Limited (SAIL) for the track renewal and laying new lines across the country.
In 2018-19, the national transporter procured 10.48 lakh tonnes from the SAIL which increased to 13.85 lakh tonnes in 2019-20.
However, the consumption went down to 10.70 lakh tonnes in 2020-21 due to Covid-19 pandemic.
Since the railways has now highest ever total plan capex of Rs 215,058 crore as against Rs 1.50 lakh crore last year, there are expectations of increased steel order to carry out rapid rail expansion.
The bulk order of steel from SAIL has not been finalised yet though it is expected to be more than the last year as the allocation is higher this time, said a senior Railway Ministry official.
While it is a fact that railways has now highest ever total plan capex of Rs 215,058 crore this year with Rs 7,500 crore from internal resources, Rs 100,258 crore from extra budgetary resources and Rs 107,100 crore for capital expenditure given in the general budget, steel order is expected to increase considerably matching the hike in allocation.
According to the railways, it is being considered to procure as much as in the 2019-20 so that massive track renewal and laying new lines can be carried out without any shortage of steel.
If the public transporter decides to go for as much as what it procured in 2019-20, then it could over 13 lakh tonnes.
However, the official said the matter is still in the discussion stage and no final decision has been taken by the concerned directorate.
Aiming at preventing train accidents due to rail fracture, the railways had over the last few years undertaken a massive exercise of track renewal replacing ageing tracks on a priority basis — poor infrastructure is often cited as one of the most common causes of train accidents.
The laying of new tracks has also gained speed along with track renewal in the recent years which have resulted in a significant reduction of accident rate in the country.
With this increase in capex, Indian Railways will be the driver of Indian economy with the thrust on infrastructure development, throughput enhancement, development of terminal facilities, augmentation of speed of trains, signaling systems, improvement of passengers/users' amenities, safety works of road over/under bridges etc.