Rail Budget To Continue With Growth Trajectory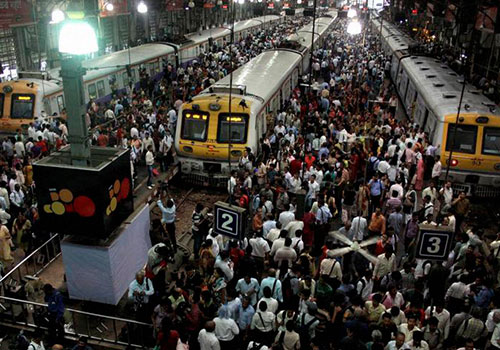 New Delhi, Jan 31: Continuing with the growth trajectory, the emphasis of the Railway Budget would be on the capacity enhancement with significant investment on infrastructure and reducing accident rate considerably to ensure safety for passengers.
Rail Budget now part of the Union Budget is likely to aim for speeding up goods trains to attract more loadings with more and more sections of the Dedicated Freight Corridors being commissioned for service.
On the passenger front, the Budget 2021-22 would contain upgraded amenities for rail users with the introduction of modern coaches and concrete steps to reduce travel time ensuring speed and comfort.
Railways' special cleanliness campaign under the Swachh Bharat Abhiyan has shown results as it has installed bio-toilets in all its passenger coaches.
However, since the pandemic is unarguably the most consequential global event of 2020, its cascading effect is likely to be seen in the Budget.
While presenting the Budget, Finance Minister Nirmala Sitharaman is likely to take note of the Covd-19 lockdown and social distancing measures which had a significant impact on the travelling sector.
The operating ratio of the Covid-hit Indian Railways would be a cause of concern as there is a negative growth in passenger sector with not many trains being operational.
Higher operating ratio is an indicator of the stressed finances of the national transporter. Operating ratio was 96.2 percent in the 2020-21 Budget against 97.4 in 2019-20.
With Capex of Indian Railways for 2020-21 was an all time high of Rs 1,61,042 crore, this year it was slated to go up further at over Rs 1.70 lakh crore.
Gross Budgetary Support (GBS) is also expected to see a jump from Rs 70,000 cr in 2020-21 to touch nearly Rs 80,000 cr.
Besides GBS, the roadmap for generating more funds through PPP mode and also the amount to be raised through borrowings are likely to be  spelt out in the Budget.
According to the Economic Survey, "The government has allowed private players to operate in the Railways through the public, private partnership (PPP) mode under the New India, New Railway initiative."
Despite the slowdown due to the coronavirus pandemic, Indian Railways made an all-out effort to perk up the goods service transporting essential items, medicine, fertiliser, cement, oil and agri products across the country. The loadings was 118.13 million tonnes in December 2020, which is 8.54 per cent higher compared to last year's loading (108.84 million tonnes) for the same period.
The pre-Budget survey said that during 2019-20, the Railways carried 12,084 lakh tonnes of goods and ferried 80,857 lakh passengers, making it the world's largest passenger carrier and the fourth-largest freight carrier.
In order to keep up with new age aspirations, Indian Railways has carried out feasibility study for more high speed and semi-high speed corridors in the country as futuristic projects.
Elimination of all unmanned level crossings, replacement of aging tracks and upgradation of signalling system has significant impact on train operation resulting in drastic reduction of accidents.
Make-in-India and Atma Nirbhar Bharat initiatives of Indian Railways to keep the growth engine on the track are slated to feature in the Budget proposals.
Laying of new tracks, route electrification and proliferation of clean energy would continue to get priority like previous years.