Railways To Consider Extending Private Freight Terminal Lease Period To Attract More Investment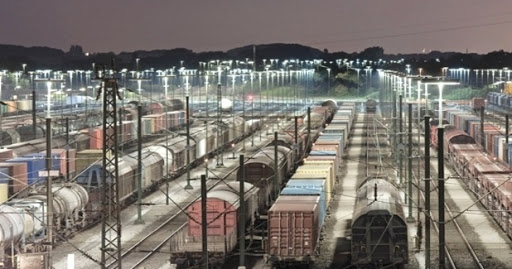 New Delhi, Jan 25: With the aim of attracting large investment in developing private freight terminals and goods sheds on railway land, the public transporter has firmed up plan for extension of leasing period upto 30 years with Cabinet approval.
Despite having come up with a private freight terminal (PFT) policy by Indian Railways for licencing/leasing of rail land for maximum 10 years, not much interest has been generated.
According to the Railways, a large number of prospective investors such as terminal management companies have indicated that the existing policy is unattractive and suggested extending the leasing period upto 30 years or more.
Railways has done similar exercise in station redevelopment initiative allowing upto 99 years of lease for the project.
However, according to experts, the station redevelopment aims to increase footfalls in stations and not occupancy in trains whereas the PFT is directly linked to increase in loadings and earnings.
The lease extension for PFT on rail land is expected to attract large investments along the route for developing multimodal logistic parks and other related activities.
At present the lease period is limited to 5 to 10 years maximum which is found to be unattractive to potential investors. Barring a few including one in Dhanbad, not many have shown interest in the scheme, according to the Railways.
Railways is finalising a proposal to seek Cabinet approval for lease extension of PFT, sources said.
The policy for transfer of the government land was suspended by the UPA government in 2012 after the Adarsh scam and only special approvals were allowed for long term lease in specific cases.
Leasing of the government land to Indian Railways Station Development Corporation and Rail land Development Authority was permitted for development of passenger stations for 99 years.
Now railways is actively considering for similar permission for freight terminal/goods sheds for development in PPP mode, sources added.
Railway land is one of the most significant tangible assets of the national transporter and its management is historically sensitive in nature.
Describing the move as a "win-win situation for the national transporter and developers, railways maintain that while the private freight terminal would facilitate increase in modal share in goods loading, it would also be a boost to revenue earning.
Besides, the lease extension is expected to attract private players to set up cold storage, automobile hubs, steel dumps, multimodal logistic parks among other facilities.
Though the Railways hope to generate a significant amount through PPP, however, it is hardly 10 to 15 per cent of the total capital expenditure. Much of this is dependent on gross budgetary support and burrowing through IRFC.
PFT policy is expected to increase public-private-partnership (PPP) investments and boost freight revenue as there are chunks of land available around stations especially in areas which are mineral-rich and where loading is high.
There are also sparsely populated areas as well where permission can be granted for private freight sidings on land adjacent to the railway stations.
Railways maintaht that PFTs on rail land would also help reduce encroachment of its land apart from increasing earnings through licensing fee.