'String Of Pearls' Port Acquisition Strategy: Adani Ports Buys 31.5% Stake In Gangavaram Port In Andhra For ₹1,954 cr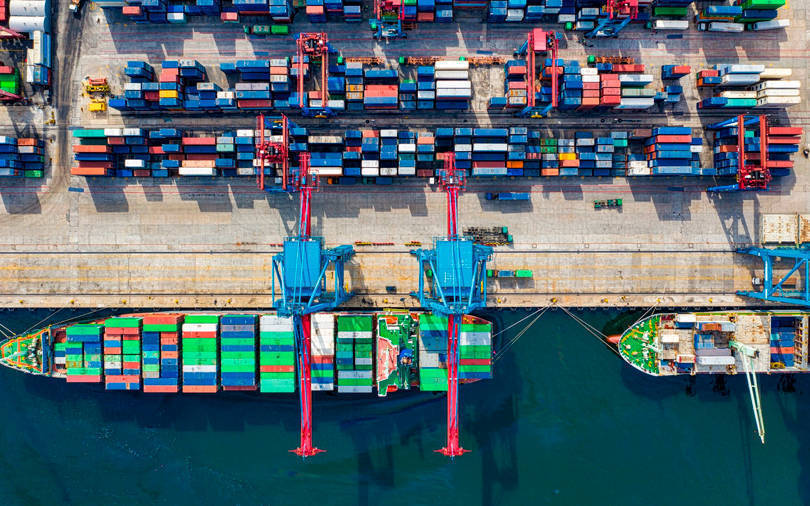 As a part of its 'string of pearls' port acquisition strategy, Adani Ports and Special Economic Zones (APSEZ) Ltd., India's largest private Ports & Logistics company, announced that it will acquiring the 31.5% stake held by Windy Lakeside Investment Limited, an affiliate of global private equity firm Warburg Pincus, in Gangavaram Port Limited (GPL).
APSEZ is also in discussions with the port promoter D. Venkata Satyanarayana Raju, and familyto buy their 58.1% stake in GPL, APSEZ said in a statement.
Gangavaram port is located in the northern part of Andhra Pradesh next to Vizag Port. It is the second largest non major port in Andhra Pradesh with a 64 MMT capacity established under concession from Government of Andhra Pradesh (GoAP) that extends till 2059.
An all weather, deep water, multi-purpose port capable of handling fully laden super cape size vessels of upto 200,000 DWT, GPL currently operates 9 berths and has free hold land of ~1,800 acres. Gangavaram port handles a diverse mix of dry and bulk commodities including Coal, Iron Ore, Fertilizer, Limestone, Bauxite, Sugar, Alumina, and Steel. It operates as the gateway port for a hinterland spread over 8 states across eastern, western, southern and central India.
The deal expands APSEZ port market share to 30%.
Gangavaram Port Ltd (GPL), the entity that runs Gangavaram port, is a special purpose company promoted by DVS Raju, the former co-founder of now defunct IT services firm Satyam Computer Services Ltd deal from the Andhra Pradesh government to develop and operate the new port for an initial period of 30 years and extendable by two terms of ten years each till 2059.
Raju won the contracts through a bidding process in 2002 and signed in 2003 the concession agreement with Andhra Pradesh government.
APSEZ acquired the 31.5% stake of Warburg Pincus stake of at INR 120/ share which works out to a consideration of INR 1,954 Crs. The deal will fetch a huge premium to Warburg on its 12-year investment of Rs150 crore.
The APSEZ-Warburg deal values Gangavaram Port at Rs 6,204 crore.
Karan Adani, CEO of APSEZ said "The acquisition of GPL is a part of our continued strategy to build out a port and logistics network that is unmatched in its ability to serve customers across the nation. The location of GPL in the north of AP is a strategic complement to our recent acquisition of the Port of Krishnapatnam that serves the south of AP.
"We believe that GPL holds great potential to complement its bulk cargo terminals with new cargo catagories that we intend to develop. The port provides us great access to an adjacent hinterland that was largely untapped by APSEZ thereby placing us in a position to serve a broader set of port customers as well as expand our overall hinterland logistics footprint for a much larger base of customers." he added.
The latest acquisition comes close in the heels of APSEZ acquiring Krishnapatnam port from Hyderabad-based CVR Group.
In Sep 2020, Andhra Pradesh state cabinet led by Chief Minister YS Jagan Mohan Reddy approved the Krishnapatnam port deal, paving way for APSEZ to conclude the deal for acquiring a 75 per cent controlling stake in Krishnapatnam Port Company Ltd (KPCL) for an enterprise value of ₹13,572 crore.
Krishnapatnam Port is a privately built and owned all weather, deep water port located in Nellore District of Andhra Pradesh. It is located about 190 km north of the Chennai Port and 18 km east of Nellore. After Mundra, Krishnapatnam port is the second-largest private port in India and and handled 54 MMT of cargo in FY 19.