From Cost To Route To Speed, Here's What We Know From DPR Of 958 km Delhi-Varanasi High Speed Rail Project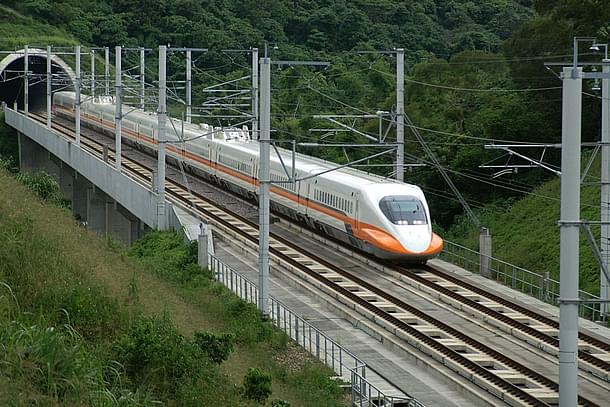 The planned Delhi-Varanasi High Speed Rail (HSR) or bullet train project would be 958 km long including a 123 km spur connecting Lucknow with Ayodhya, according to the detailed project report (DPR).
The DPR prepared by the National High Speed Rail Corporation Ltd (NHRSCL), which is implementing the Ahmedabad-Mumbai bullet train project, envisages that the proposed bullet trains travelling at a maximum speed of 300 km per hour would make 63 trips in a day between Delhi and Agra; 43 trips per day between Delhi and Lucknow; 18 trips daily between Delhi and Varanasi.
In the case of Ayodhya, the DPR has estimated 11 trips per day.
As per the DPR, there would be one bullet train running at top speed of 300 kmph every hour from Delhi to Agra and Agra to Delhi by 2029-30.
The entire corridor will be a mix of elevated stretches and tunnels considering the corridor safety requirement. It would have 12 stations and would link all major religious places including Mathura, Ayodhya, Prayagraj and Varanasi.
There would be an underground station at Jewar airport as well. The total project cost is estimated at Rs 2.28 lakh crore and getting finance would be crucial for execution of the mammoth project.
Currently, it takes around 11-12 hours to reach Varanasi from Delhi by train. The proposed bullet train would reduce this journey time to barely three hours. The high speed rail connectivity to Varanasi, the heart of eastern Uttar Pradesh, is crucial considering that the current regime has focused on changing the profile of Purvanchal by creating world class infrastructure.
This move also gains importance as the government makes efforts to place Ayodhya on the world tourism map and high speed connectivity will be a catalyst to bring tourists to the holy city.
The proposed High Speed Rail route: Delhi-Agra-Lucknow-Ayodhya-Varanasi
Length: 938 km (Delhi-Varanasi: 813 km and Spur from Lucknow to Ayodhya: 125 km)
Estimated cost: Rs 2.28 lakh crore
Proposed major stations: Delhi, Greater Noida (Jewar), Mathura, Agra, Lucknow, Ayodhya, Prayagraj, Varanasi
Estimated period for execution: 8 yrs from date of award of work