All Passenger-Carrying Trains Likely To Be Back On Track By March-end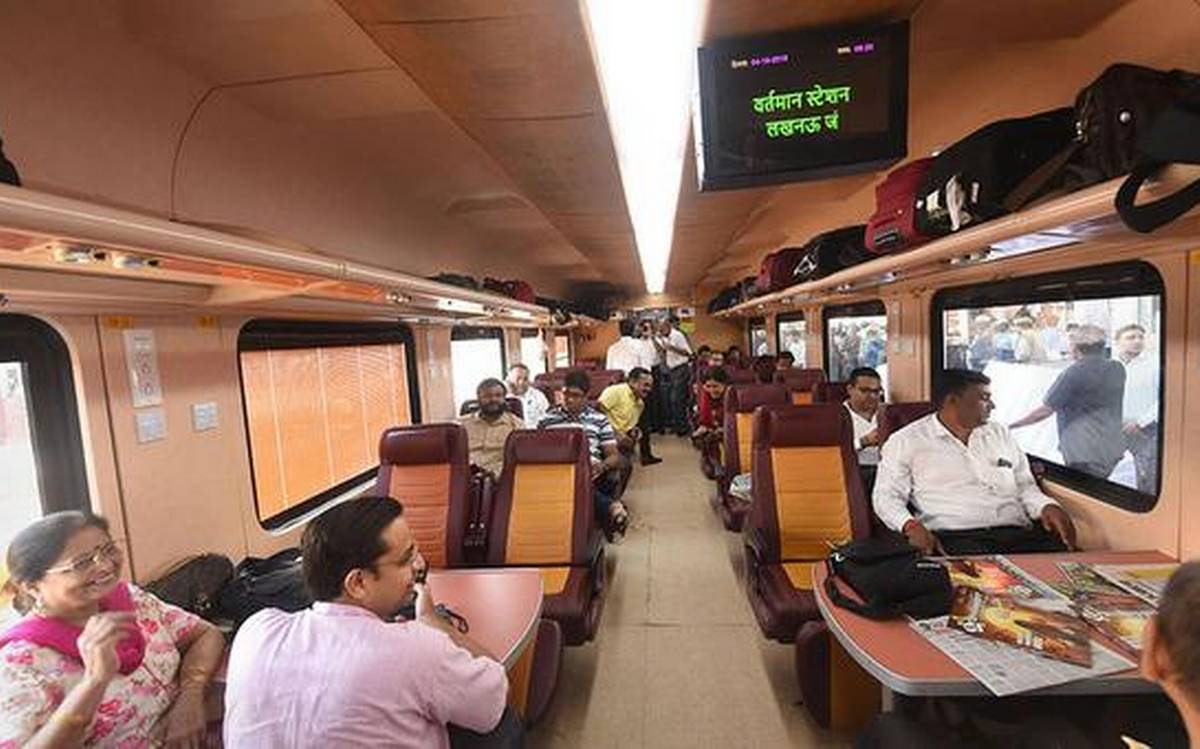 New Delhi, Jan 22: With the decline in corona cases and the commencement of vaccination across the country, Indian Railways is actively considering for resumption of all passenger-carrying trains by March-end, a strong signal for returning to pre-Covid days in rail sector.
Currently, about 1150 Mail-Express trains including premier service like Rajdhani and Shatabdi are operational as special trains besides local passenger service limping back to normalcy in Mumbai, Chennai and Kolkata region.
While about 65 per cent of Mail/Express trains are now running, the Railways is in discussion with the concerned authorities for resuming local train service in the National Capital Region shortly and with this local train service would be almost fully operational in the country.
There were about 2300 Mail/Express trains including Rajdhani, Shatabdi and Duronto services and about 7000 local suburban and non-suburban passenger trains operational in the Indian Railway system before Covid.
According to a senior Railway Ministry official, "As of now, 65 per cent rail service is operational with the prevailing curbs in certain areas due to the covid situation. However, since the situation is improving with each passing day, we are hopeful for possible resumption of all passenger-carrying trains by March-end."
The complete resumption of train service entails operation of all premier, suburban, non-suburban, express/mail trains and freight service.
Freight service was never suspended and goods trains were operational throughout the year despite corona for transportation of essential goods throughout the country.
During Covid, while passenger service was suspended, the Railways had operated Shramik Specials carrying migrants to their native places in Bihar, Uttar Pradesh, Bengal, Jharkhand, Odisha and other states in the country.
It was a massive operation with over 4000 Shramik Specials pressed into service from May 1 last year carrying nearly 60 lakh migrant workers to different destinations across the country.
Once all trains are back on the track, the Railways would also consider launching of the long awaited zero-based new Time Table.
The new Time Table is expected to carry out much-needed changes in train schedules, stoppages, timings besides details of new services.
According to the official, all the trains operational till now and also those to begin operation in due course are to find place in the New Time Table.
Since every month railways is adding nearly 150 trains, it is expected that by March-end passenger service would be fully on service.