Char Dham Railway Project: Work On Rishikesh-Karnaprayag Rail Line's Bridges Going On In Full Swing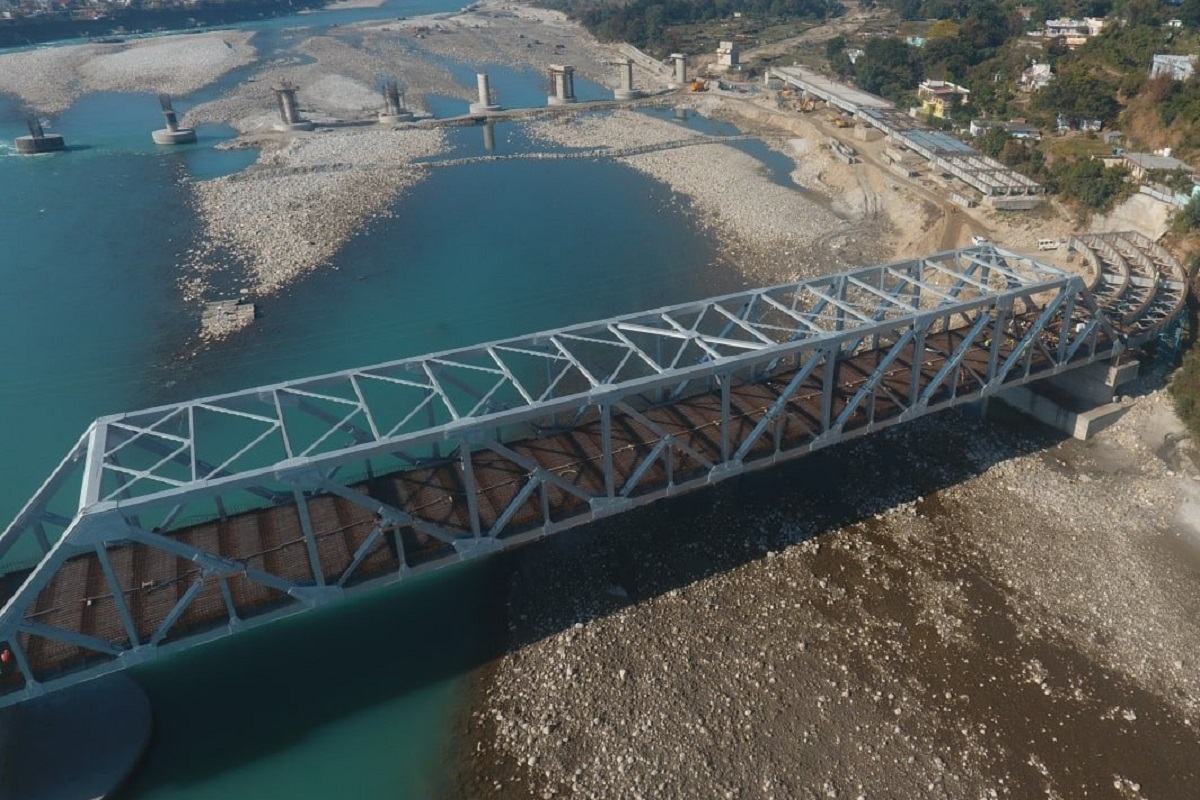 In a big boost for rail connectivity in Uttarakhand, the Indian Railways has said that the work is going on to launch the 125 meters long Bow String Road Bridge over Alaknanda river at Siwai village in state's Chamoli district.
The bridge will be joining the NH 58 in Uttarakhand to the proposed Karanprayag railway station, reports Financial Express.
Moreover, piers are also being set up over the Alaknanda River for the longest bridge of the entire project that will be connecting Karanprayag to Srinagar.
The bridge at Srinagar will have a lenth of 489 metre, according to the Rail ministry.
The Kedarnath and Badrinath railway connectivity project will also initiate from Karanprayag station, which is part of the 125 kilometer long Rishikesh – Karnaprayag new broad gauge rail line project.
As per the Char Dham broad gauge rail connectivity survey, the proposed terminal station of the rail line will be terminating at Uttarkashi, Barkot, Soneprayag, and Joshimath respectively. These destinations are a bit short of the Char Dham temples because of steep terrain as well as limitation of broad gauge ruling gradients.
The Indian Railways' connectivity project to Char Dham sites is set to make the pilgrims' visits more convenient as the roads in the hilly state pass through fragile mountainous slopes.
According to the Railway Ministry, both domestic and international tourists are attracted to site seeing and trekking in Uttarakhand and this project will make things easier for them as well.