Indian Railways Electrifies Over Six Thousand Route Km In FY21, Targets 100 Per Cent Electrification By 2024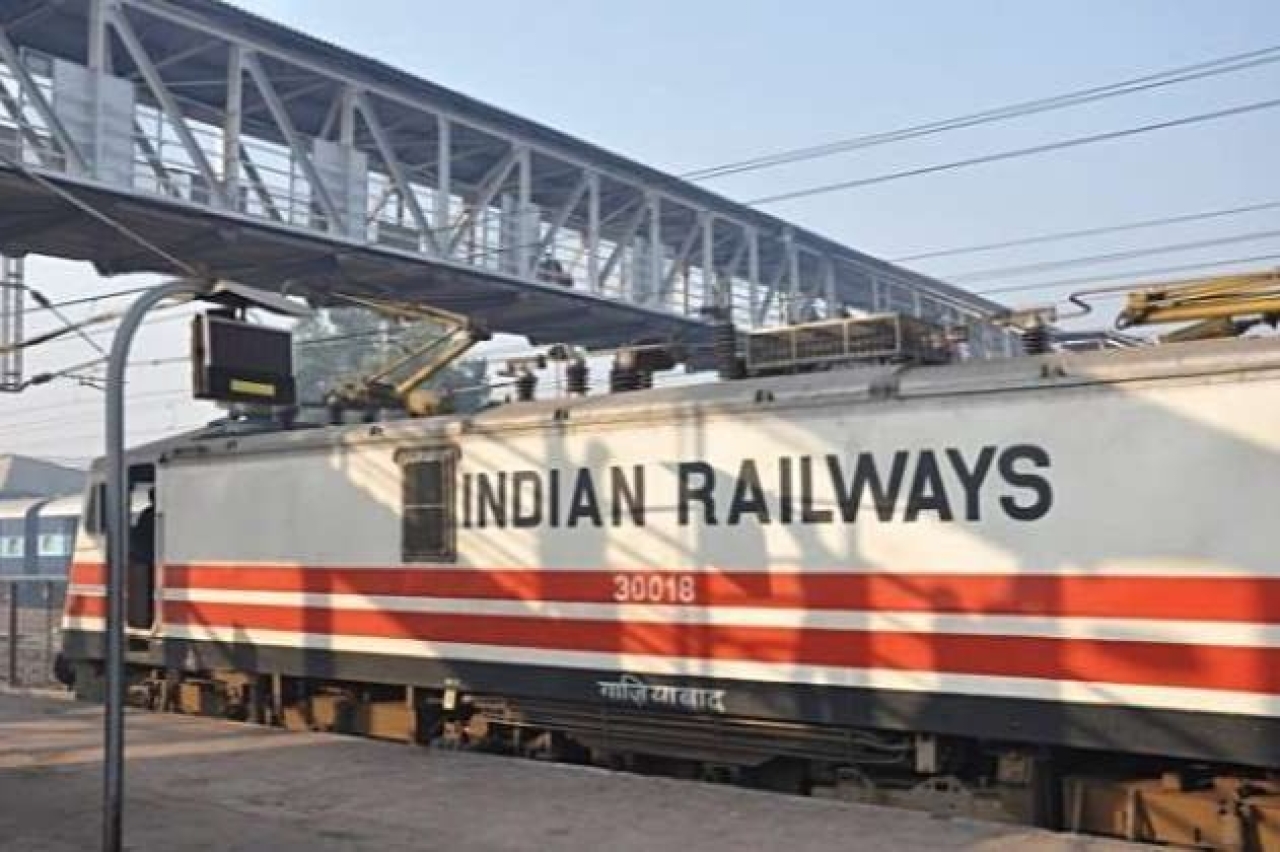 During 2020-21, Indian Railways has electrified 6,015 Route kilometres (RKM) against the target of 6,000 RKM.
To expedite the implementation of Railway electrification projects, funds are allocated project-wise instead of zone wise. A budget allocation of 6,326 crores was made for this purpose during 2020-21.
Also, various steps have been taken to complete the projects in time like award of large size Engineering Procurement and Construction (EPC) contracts, better project monitoring mechanism, assured funds through 'Extra Budgetary Resource' (Institutional Finance), decentralization of powers to field units etc.
This information was given by the Minister of Railways, Ashwini Vaishnaw, in a written reply to a question in Rajya Sabha on Friday (30 July).
Indian Railways has a total Broad Gauge (BG) network of 64,689 RKM, including 740 RKM of Konkan Railway. Out of these 45,881 RKM, i.e. about 71 per cent has already been electrified till March 2021. Electrification work is in progress under different stages of execution on balance BG routes.
The Indian Railways has decided to electrify BG rail lines in a mission mode and is likely to complete the process by 2023-24, Union Minister of Railways Ashwini Vaishnaw informed the Parliament.
The minister said about Rs 21,000 crore are estimated to be incurred on electrification of remaining Broad Gauge routes of Indian Railways.
He further informed that the Indian Railways' annual consumption of Electricity for traction purposes is about 18.41 billion units during 2019-20 and 14.1 billion units during 2020-21.
The estimated electricity consumption after complete electrification of Railway tracks shall be 30.13 billion units, he said.