Indian Railways Will Have To Pay Passengers Compensation For Late Running Of Trains: Supreme Court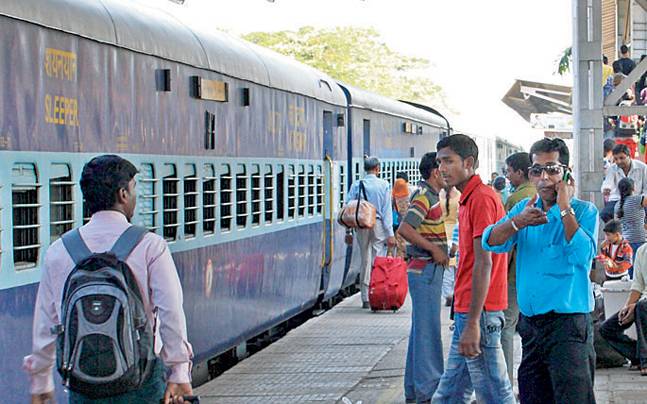 Snapshot
The case pertains to a family travelling to Jammu in 2016. Due to their train being delayed by four hours, they missed their flight and had to take an expensive taxi to Srinagar.
On Tuesday (7 September), the Supreme Court of India held that the Indian Railways will have to pay passengers compensation for the delay in arrival or departure of the trains if unable to establish that it was due to reasons beyond its control.
"These are the days of competition and accountability. If the public transportation has to survive and compete with private players, they have to improve the system and their working culture," a bench of Justices M R Shah and Aniruddha Bose observed in an order, reports The Hindu.
The case pertains to a family travelling to Jammu in 2016. Due to their train being delayed by four hours, they missed their flight and had to take an expensive taxi to Srinagar. They also lost their booking of a boat on Dal Lake. The aggrieved approached the Consumer Forum.
The District Consumer Forum put it down as deficiency in service by the Railways, and ordered the North Western Railway to pay Rs 15,000 for taxi expenses; Rs 10,000 towards booking expenses; and Rs 5,000 each towards mental agony and litigation expenses.
The Railways went on to appeal against the order, unsuccessfully, at the state and national consumer disputes redressal commissions. Next, it approached the Supreme Court. The apex court, like the consumer fora, said that the Indian Railways failed to explain why the train was delayed.
Known for delays
Indian Railways is world's one of the largest railway networks operating more than 13,000 trains daily across a network of tracks stretching more than 1.2 lakh kilometres. More than 2.2 crore passengers used the railways everyday, before the pandemic, to travel to more 7,000 stations in the country.
A 2018 report by the Comptroller and Auditor General (CAG) in its audit which covered 15 major stations across 10 zonal railways zones, analysed data for one month of operations.
It found that passenger trains were detained for more than 15 minutes per train in all the selected stations except Howrah, Itarsi and Ahmedabad where the delay was of between 15-25 minutes per train.
The report also noted that the detention of goods trains were significantly higher and was from 21 to 100 minutes per goods train on all the selected stations except Delhi, Howrah and Chennai Central.
In a reply to Parliament in March 2019, the rail ministry said that an average of 389 trains had been delayed on a daily basis. The figure was 628 for April and 517 for May 2019.
Railways' argument
Highlighting the reasons why trains struggle to stick to their running schedule, the rail ministry said that delays occur "not only due to the factors related to its internal working but also external factors which are beyond the control of railways".
Among the factors listed were:
asset failures
infrastructural issues like line capacity, terminal capacity, inadequate infrastructure
increase in passenger and freight traffic
adverse weather conditions (fog, rains, breaches) and intermittent natural calamities such as floods, cyclones, heavy rains
heavy road traffic at level crossing gates
law and order problems
theft of railway assets and cases involving trains running over cattle and humans
The CAG report said that the delays were not a simple case of trains chugging along at slow speeds. It pointed out that infrastructural issues were the biggest contributor to trains failing to run on time:
In the Supreme Court, Additional Solicitor-General Aishwarya Bhati, representing the Indian Railways in the case, argued against the consumer fora rulings, saying that late running of trains could not be said to be a deficiency of service.
She also quoted Rules 114 and 115 of the Indian Railway Conference Association Coaching Tariff, which said there should not be any liability of the Railways to pay compensation for the late running of trains.
"There may be a number of reasons for delay and late running of trains," said Bhati. However, the court was not convinced. "No evidence at all was led by the Railways explaining the delay and/or late arrival of trains at Jammu," it said.
The court said that every passenger's time is precious and Indian Railways must respect that.