Northeast Rail Link Project Connecting Sikkim With Bengal Gets Traction After PM's Push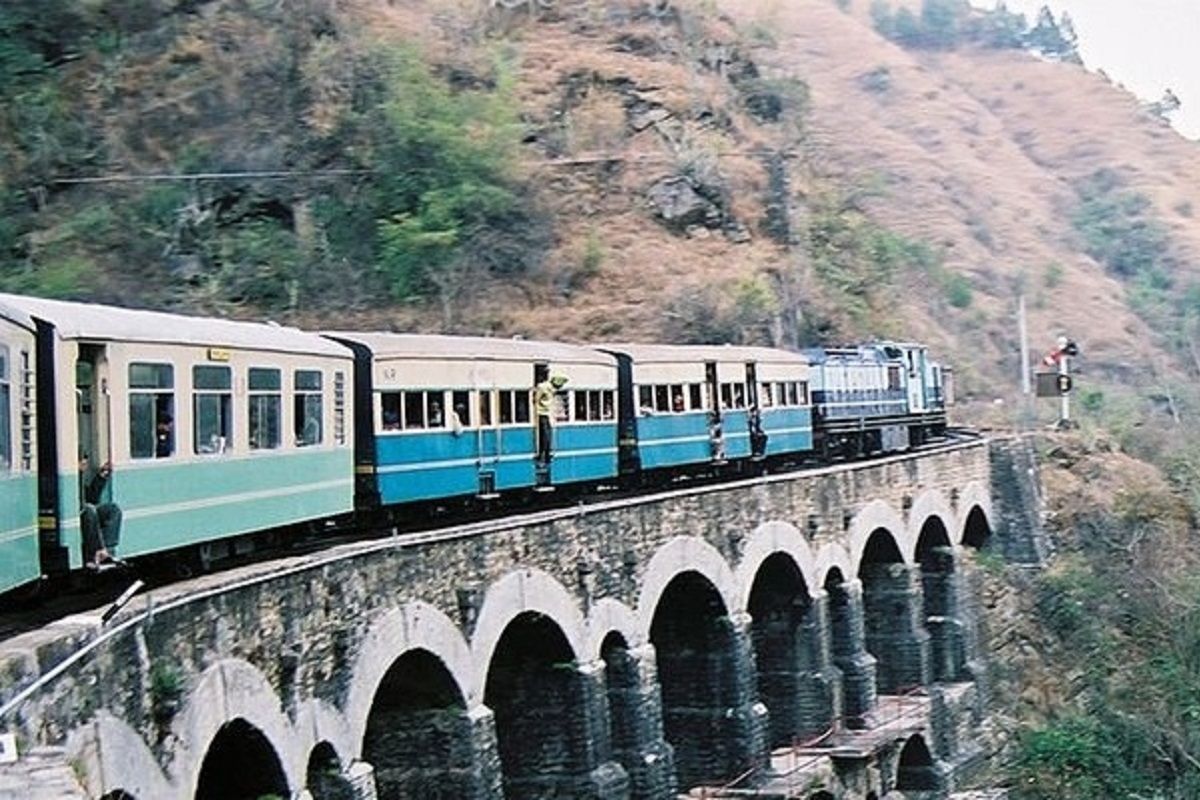 Snapshot
The Sivok-Rangpo new broad gauge line project was sanctioned in 2008-09. The latest anticipated cost of the project is Rs 7,900 crore.
Delayed by a decade, the ambitious rail connectivity project linking West Bengal to Sikkim, has gained traction after Prime Minister Narendra Modi ticked off officials from the Railways and West Bengal government early this year.
The Sivok-Rangpo new broad gauge line project was sanctioned in 2008-09. The latest anticipated cost of the project is Rs 7,900 crore.
According to sources, the approvals from the West Bengal government came fast and the pace of digging of tunnel has also increased more than three-fold in the past six months — from 300 metres a day to one km — and is likely to touch 1.4 km daily by December end.
The progress in tunneling work is important considering that 86 per cent of the Sivok near Darjeeling in West Bengal to Rangpo in Sikkim project comprises 14 tunnels.
The crucial 45-km-long northeast rail project, out of which about 42 km of rail line passes through West Bengal, comprises 38.6 km of tunnels only.
According to Northeast Frontier Railways, although this project was sanctioned in 2009-10, the work could not be started due to the delays in land acquisition and forest clearances.
After getting necessary approvals and working permissions from the West Bengal government and forest department in June 2019, activities at all the fronts were planned for execution.
However, work is in full swing now and likely to be completed by March 2023.
Once completed, travelling by train to these state capitals from other parts of the country such as Delhi or Mumbai will provide saving in time of about 6 to 8 hours than present.
Northeast Frontier Railway (NFR) General Manager Sunil Sharma (works) said the December 2023 deadline for this significant northeast rail connectivity project is practical and will be completed by that time.
About the delay, he said, "Approvals came late. Now all the tenders have been awarded and work is progressing fast. While in June the daily progress of digging for tunnels was 350 metres, this has touched 1,000 metres and we expect this to reach 1,300 metres in the next few months."
Approvals for forest land diversion were required for the project works at many critical locations. These approvals were expedited after review in the Pragati Meeting by the PM on January 21 this year.
The West Bengal government gave all forest approvals and forest land diversions and the last approval came in October for the tunnel work in Mahananda Wildlife sanctuary.
The Northeast Frontier Railway, which covers 10 states with a 4,254.99 route km, is working towards the vision to provide safe and punctual rail transport, accelerate economic development in the north east area and growth of the Multimodal Transport System and to promote tourism in the Northeast region.