Phase-1 Of Mumbai – Ahmedabad Bullet Train Project Between Surat And Bilimora To Open In 2026: Report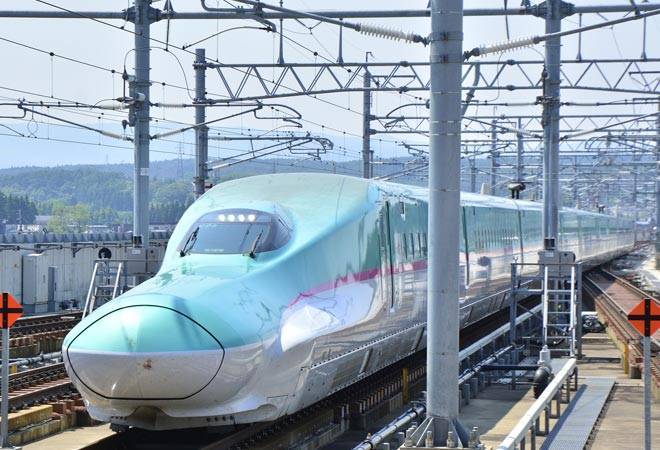 With severe delays due to land acquisition and the Covid-19 pandemic, the Mumbai-Ahmedabad High-Speed Rail (MAHSR) project will likely miss the 2023 deadline as the Railway ministry is now planning to open the first phase covering Surat to Bilimora in 2026, reports Hindustan Times.
Reportedly, Union railway minister Ashwini Vaishnaw said that the bullet train between Surat and Bilimora will be operated in 2026. The distance between the Surat-Bilimora route is 50 km.
On the other hand, Prime Minister Narendra Modi met Suga Yoshihide, Prime Minister of Japan, held a meeting on the sidelines of the Quad Leaders' Summit and reaffirmed their commitment to advance efforts to facilitate the smooth and timely implementation of the MAHSR project.
The MAHSR project is the first High-Speed Rail corridor to be implemented in India. It is being executed with technical and financial assistance from the Government of Japan.
With a total of twelve stations in the States of Maharashtra, Gujarat and Union Territory of Dadra and Nagar Haveli, the MAHSR corridor will have a length of 508.17 Km. 
While a limited-stop (in Surat and Vadodara) service will cover this distance in 1 hour and 58 minutes, all stops service will take 2 hours 57 minutes to cover this distance.
High-speed rail will be operating at a speed of 320 Kmph at an elevated (10 to 15 m) track above the ground on a viaduct all along except 26 km in Mumbai, which will be underground. All stations will be elevated except Bandra Kurla Complex station (Mumbai), which will be underground.