Pilgrimage Tourism Back On The Track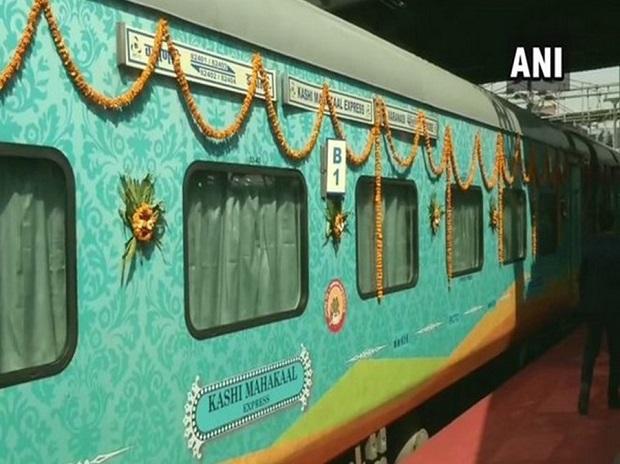 New Delhi, Jan 10: With the economic activities picking up, pilgrimage tourism seems to be back on the track as the Railways received an overwhelming response to its Bharat Darshan initiatives amid the corona crisis.
The Bharat Darshan trains with special focus on Jyotirlinga shrines offering destinations such as Omkareshwer, Ujjain, Vadodara, Somnath, Dwarka, Nageswara and Ahmedabad from Varanasi and Jalandhar have shown good response since launching of the package, said a senior Indian Railway Catering and Tourism Corporation Limited official involved with the tourism project.
IRCTC, ticketing and catering arm of Indian Railways, is also responsible for running tourist trains across the country. The Tour will cover the 4
Jyotirlinga at Omkareshwar, Mahakaleshwar, Somnath and Nageshwar besides the Statue of Unity. IRCTC has made arrangements for accommodation and transportation in buses for passengers.
Pilgrimage tourism to shrines constitutes an important component of total tourism in India and has contributed effectively to the growth and development of the place.
"We are operating Bharat Darshan trains since the year 2005 with different itineraries based on market demand, popularity and operational feasibility.
We had restricted the activities for some time due to the coronavirus. However, since more and more people are opting for train journey now, we decided to launch the Bharat Darshan trains this year," said the official.
While the pilgrimage tourist train from Varanasi is beginning its nine-day journey on January 10, the special tourist train from Jalandhar would start from January 27 for an eight-day trip.
Bookings for both the trains are almost full now, said the official.
Though every year around 7 million pilgrims visit the shrines in India, it was a major setback in 2020 as it was a difficult year.
IRCTC has also offered a third tourist train from Gorakhpur from January 28 south India covering Rameshwaram, Kanyakumari, Madurai and Kanchipuram.
There are already 355 passengers booked and it is open for further bookings, said the official.
Pilgrimage tourism has emerged as an instrument for employment generation, poverty alleviation and sustainable human development which is influencing the socio-economic environment of the region.
IRCTC aims to promote domestic tourism in India under the flagship scheme "DEKHO APNA DESH" in the New Year 2021 and has also announced the launch of various Air Tour Packages.
These fixed departure tours have been strategically planned for a very short duration in the next three months considering the long weekends and holiday combinations for service class employees and general public.
In 2019-20, IRCTC had operated a total number of 83 tour packages to various destinations from Delhi for Shirdi, Tirupati, Ladhakh, Andaman, Kerala and Hyderabad