Private Train Tender To Be Discharged Shortly, New Business Model To Attract Higher Participation Being Worked Out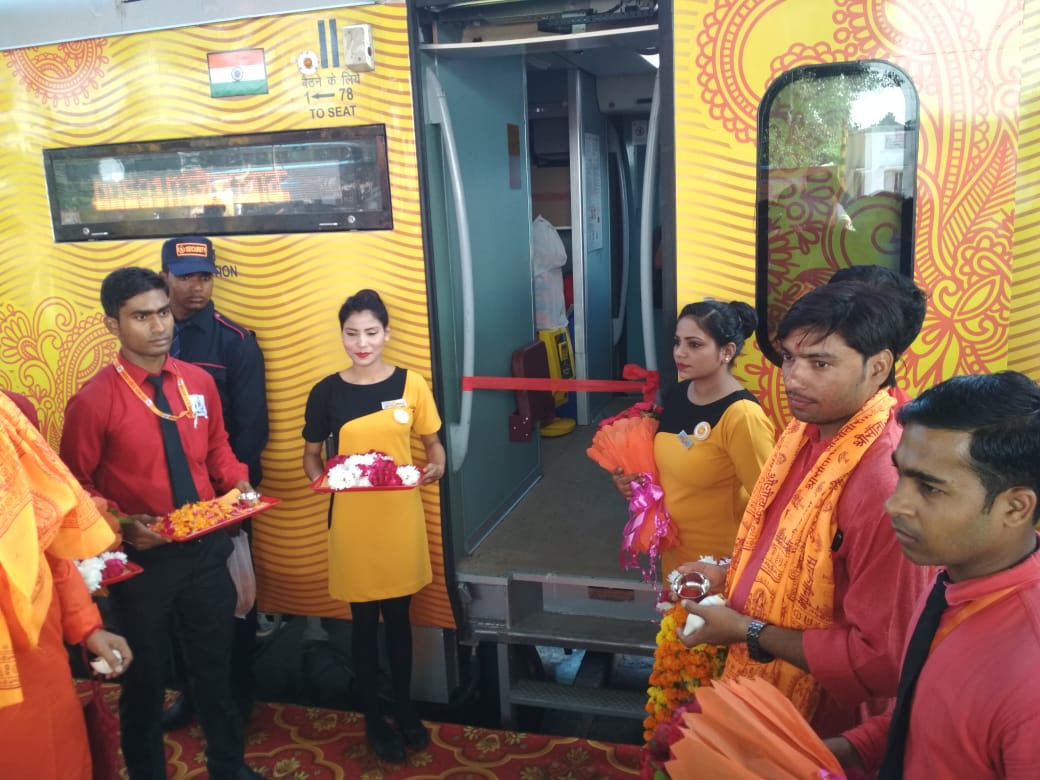 The roadmap for long-term partnership with private players to run passenger-carrying trains would be redrawn as the Railways is likely to discharge the recently opened tender for the private train project.
Only two players — Indian Railway Catering and Tourism Corporation (IRCTC) and Megha Engineering and Infrastructures Limited (MEIL) — had submitted the bids for operating trains in Mumbai and Delhi sectors.
Bids were received for operating 29 pairs of private trains with 40 rakes falling under two clusters in Delhi and one cluster in Mumbai zones with an investment of around Rs 7,200 crore.
However, it was learnt that, IRCTC, a railway subsidiary, had quoted over 10 per cent as revenue sharing with the Indian Railways, while the other one's quotation was very less, not worth consideration.
According to sources, the Railways is actively considering discharging the tender and floating it again with a new business model.
The Railways has identified 109 busy routes across the country to run 151 private trains for 35 years. The 151 trains represent only around 5 per cent of total trains run in India.
The tender committee is examining the issue and a decision to scrap the tender is likely to be taken shortly, according to a senior railway official.
The business model is being reworked now to attract a large number of players, said the official.
Reduction of lease period and revising revenue sharing and haulage charges, relaxation in procurement of rolling stock and fare revision schedule are some of the areas under consideration for revision.
The Railways has maintained that existing passenger train services shall not be affected by the operation of train services through PPP mode and these will be in addition to the existing train services.
The aim of the private train project is to offer services better than existing Rajdhani/Shatabdi types of trains which will include improved passenger comfort, efficient air conditioning with automatic temperature and humidity control, superior interiors and toilets, friendly access to differently abled (divyangjan) passengers, GPS-enabled passenger announcement system for on-board announcements for station arrivals, and safety announcements.
The national transporter has said the operational infrastructure such as track, signalling, Over Head Equipment (OHE) and stations will remain with the Railways and will be used to run these trains.
The crew (drivers and guards) required for operation of trains through PPP mode shall be provided by Indian Railways and hence the railway employees will remain a vital part of PPPs in passenger train operations projects.
The private train project envisages a total investment of around Rs 30,000 crore into the railway system through rolling stock and other expenditure, to be borne by the private players.
For the project, the routes are divided into 12 clusters based out of major city centres, such as Patna, Secunderabad, Bengaluru, Jaipur, Prayagraj, Howrah, Chennai, Chandigarh, and two each for Delhi and Mumbai.
The Railways has also set certain key performance indicators for the private player, like punctuality, reliability, and maintenance of trains. In this, punctuality is the biggest parameter, carrying around 95 per cent weightage.