Rs 12,000 Crore Rail Project To Soon Include Manipur's Capital Imphal On India's Railway Map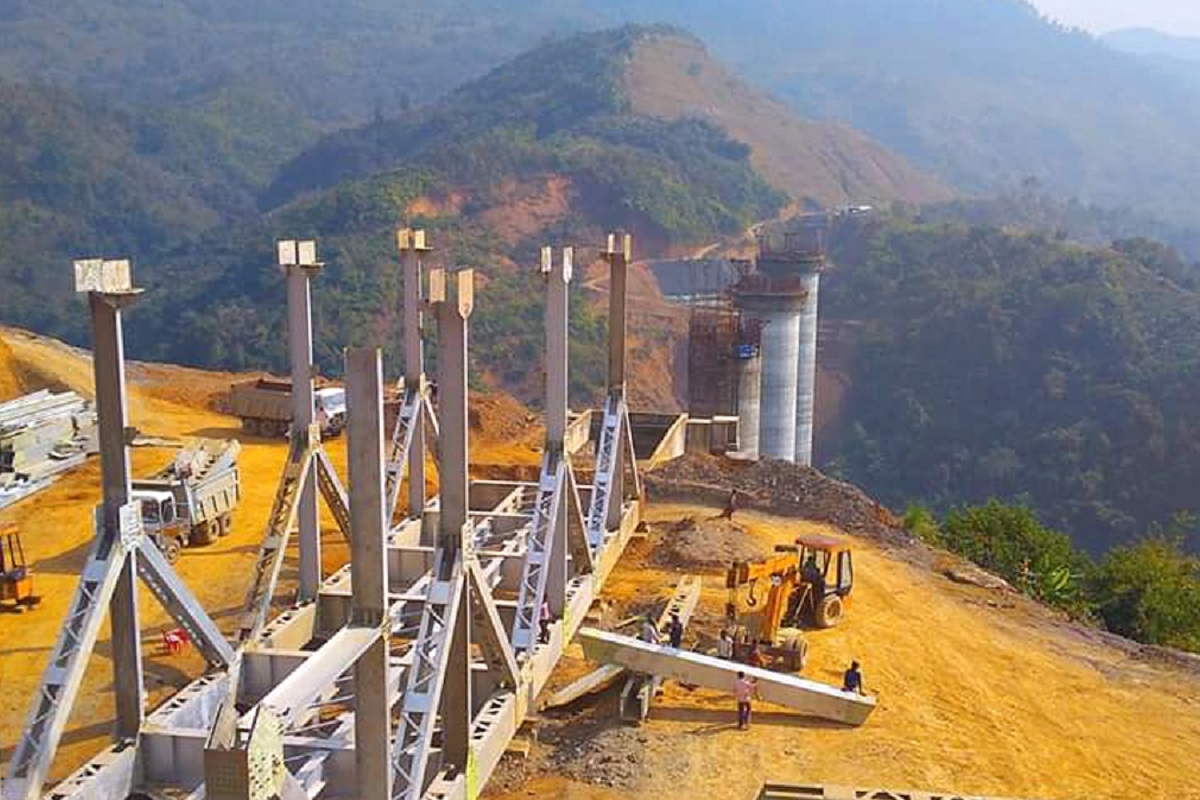 Within the next 27 months, Manipur's Imphal will be the fourth capital city in northeastern India expected to come on the Indian railway map.
The Northeast Frontier Railways (NFR) has already connected Assam's main city Guwahati (adjoining capital Dispur), Tripura capital Agartala and Arunachal Pradesh's Naharlagun (adjacent to capital city Itanagar).
This organisation is currently working to connect the capital cities of two more northeastern states — Mizoram and Nagaland.
NFR Chief Public Relations Officer (CPRO) Guneet Kaur said that the NFR (Construction) organisation is executing the Jiribam-Imphal new broad gauge railway line with a target to complete the project by December 2023, reports Swarajya.
The 111 km railway line is being built at an estimated cost of Rs 12,264 crore.
"Eight new station buildings, 11 major bridges, 134 minor bridges, four road overbridges, 12 road underbridges and a record length of over 71,066 meter of tunnelling are being constructed," she said.
"Various issues related to timely completion of the project were discussed by all stakeholders. Timely completion of this project is very crucial for further extending rail connectivity to Myanmar in future, in keeping with the 'Act East Policy' of the Indian government," the CPRO said.