TCAS To Be Branded As 'Kavach' And Exported In Overseas Rail Market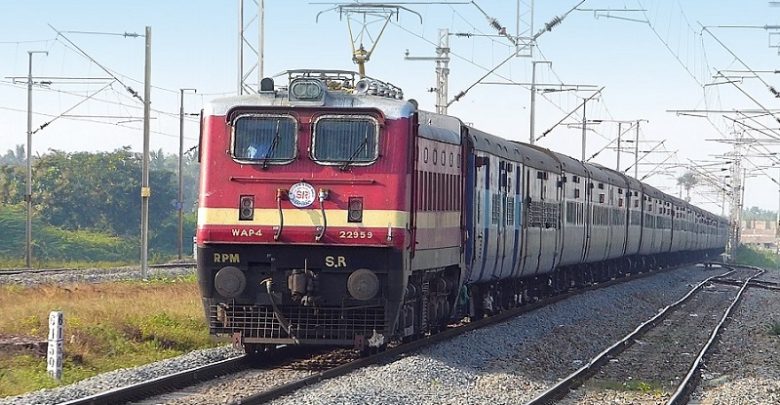 Train Collision Avoidance System — the indigenously developed accident prevention measure — will be branded as 'Kavach' and exported in the overseas rail sector with additional features matching global standards.
The Railways has formed a committee headed by a senior officer in the Signalling department to submit the report to the RDSO suggesting upgradation of TCAS to compete in the world market.
RDSO, the research wing of the Indian Railways, would incorporate additional features after receiving the report.
TCAS, one of the top priorities for the Railways, is slated to be installed in the entire high density network (HDN) and high utilised network (HUN) totalling 24,000 km route in the country at an estimated cost of about Rs 25,000 crore.
While 11,000 KM HDN covers the golden quadrilateral and golden diagonal route crucial for passenger movement, 13,000 km HUN caters to transportation of key goods like iron ores, coal and foodgrains as well as passenger trains also.
Currently, TCAS is being installed as a pilot project on about a 600 km route near Hyderabad in South India.
The results of the pilot project are encouraging, said a senior railway official.
However, the official added that there was a need to make the TCAS compatible with semi-high speed trains with additional features so that it can be exported abroad.
While Vande Bharat is equipped to run at 160 kmph and can go up to a maximum of 200 kmph, Tejas and Rajdhani are already running on more than 130 kmph.
According to the Railways, efforts are on to increase the speed of passenger trains up to 160 kmph in high density routes and make the TCAS effective at a 160 kmph-200 kmph train speed. For this, the rolling stock and tracks are to be upgraded to match the increased speed, said the official.