Upgraded Vande Bharat Trains To Be Ready By June 2022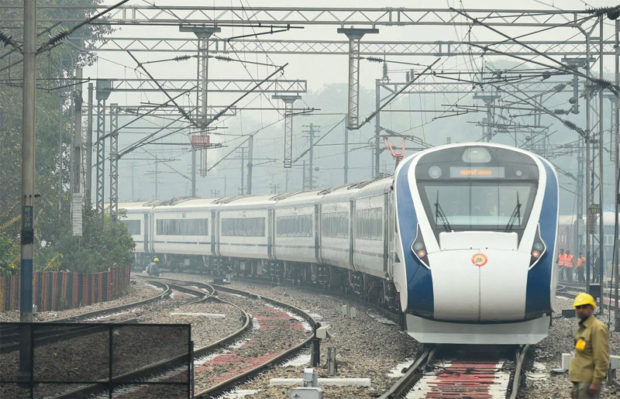 The upcoming Vande Bharat trains with upgraded amenities like seating, security and surveillance systems are expected to be commercially available from June 2022.
"The first prototype rake is tentatively planned to be dispatched in March 2022 which will be put for commercial service tentatively by June 2022," a senior official told Hindustan Times.
Four emergency windows, disaster lights in the event of failure of all other lights in a disaster situation; increase in emergency push buttons; availability of ventilation for three hours in case of power supply failure are some security and resilience features available in upgraded coaches.
"It will also have better availability, more reliable and bacteria-free air conditioning system and a higher flood protection of underframe equipment to ensure reliability during monsoons," the official added.
It must be noted that Prime Minister Narendra Modi announced 75 Vande Bharat trains to be made operational within 75 weeks from 75th independence day.
The first Vande Bharat train, the modern train with a capacity to run at a maximum speed of 180 kmph, was launched between Delhi and Varanasi in February 2019. The second was flagged off in October 2019 on the Delhi-Katra route.