Varanasi – Delhi Bullet Train: Survey Begins In Uttar Pradesh For The Project At Cost Of Rs 1.7 Lakh Crore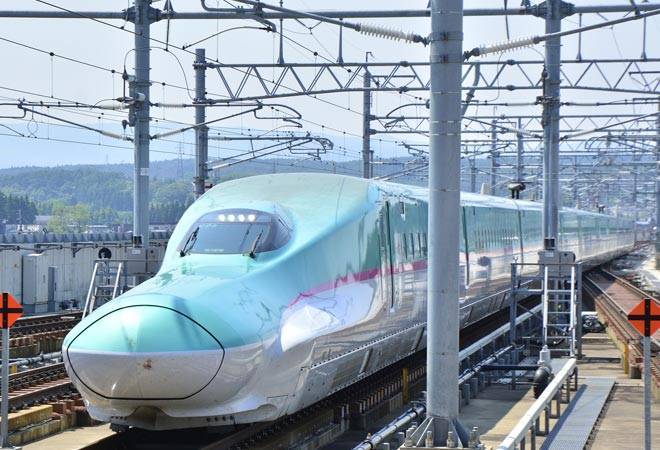 The High Speed Rail Corporation of India Limited (HSRCIL) has started surveying on the Manduadih-Prayagraj high speed rail route. As part of the survey that started from Bhadohi, officials will study the feasibility of running a bullet train on the route and submit a report to the Ministry of Railways.
The Manduadih-Prayagraj will form a section of Varanasi-Delhi high speed rail corridor. It is the second bullet train project after the Mumbai-Ahmedabad High Speed Rail Corridor.
The project will connect cities like Mathura, Agra, Lucknow, Ayodhya, Prayagraj, Bhadohi. The proposed 800 km High-Speed Rail corridor will reduce the travel time by half, reports India TV News.
The proposed Delhi-Varanasi high-speed rail corridor via Ayodhya, planned to be built between 2026-30. It is estimated to cost Rs 1,71,000 crore, according to the draft national rail plan document.
The DPR (Detailed Project Report) submitted to the Railways has also estimated that it would cost Rs 265 crore per km to construct the 865 km long Delhi-Varanasi High Speed Corridor which also includes the rolling stock procurement cost.
The Delhi-Varanasi High Speed Corridor will cover landscapes like densely populated urban and rural areas, roads, highways, rivers, ghats, and green fields. Cities such as Mathura, Agra, Etawah, Lucknow, Rae Bareilly, Prayagraj, Bhadohi, Jewar (Noida) and Ayodhya will be part of this network.
Aiming at reducing travelling time between major cities, the high speed corridors are being planned across the country.