Over 30 States And UTs To Utilise IIT Madras' Data-Driven Model To Make Roads Safer And Improve Trauma Care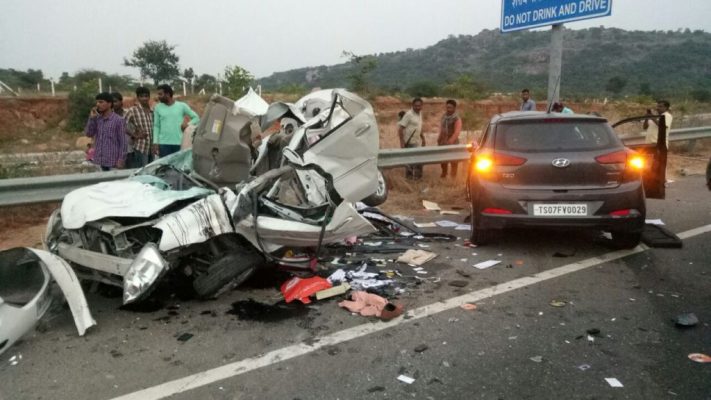 To make their roads safer and improve emergency response as well as trauma care, over 32 states and Union Territories in the country have decided to use a data-driven model developed by the Indian Institute of Technology (IIT) Madras.
The model has been officially adopted by the Ministry of Road and Transport with funding from the World Bank.
The IIT team has signed MoUs with the state governments to help them build strategies and implementation work packages for all stakeholder departments to work on safe roads and help build a data driven trauma care with institutional registry.
Under the project, a mobile application has been developed which enables police personnel to enter details about a road accident, along with photos and videos, following which a unique ID is created for the incident.
Subsequently, an engineer from the Public Works Department or the local body will receive an alert on his mobile device. He or she will then visit the accident site, examine it, and feed the required details, such as the road design.
Data thus collected will be analysed by a team at IIT-Madras which will then suggest if corrective measures in road design need to be taken, reports Swarajyamag.
Initially the project was launched on a pilot basis with six states with the highest fatality rate in road crashes. The six states are Karnataka, Madhya Pradesh, Maharashtra, Rajasthan, Uttar Pradesh and Tamil Nadu.
"Also, as many as 27 states and five Union Territories across India are in various stages of implementing Integrated Road Accident Database (iRAD) now. At least 11 states and one Union Territory have already started live data collection using iRAD," Venkatesh Balasubramanian, Professor at Department of Engineering Design, IIT Madras, said.
"iRAD is one of our flagship road safety initiatives which has been conceptualised and designed by IIT Madras. It has enabled structured accident data collection involving all stakeholders. This is a single platform being implemented across India. This shall help the states and centre government and all stakeholders to develop strategies to improve road efficiency, and assess impact of improvements made," said Giridhar Aramane, Secretary, Ministry of Road Transport and Highways.
"Using the model, we have recorded over 18,000 accidents in the state so far in nearly six months. While over 70 per cent of them were due to over speeding, the second highest reason behind the road accidents in the state were due to road engineering issues," Mahendra Soni, Rajasthan Transport Commissioner, said.
"Ultimately linking iRAD with insurance services, integrated ambulance registry and mapping trauma care will be a game changer in the road safety drive," he added.