Union Minister Nitin Gadkari Travels At 170 Kmph On Delhi – Mumbai Expressway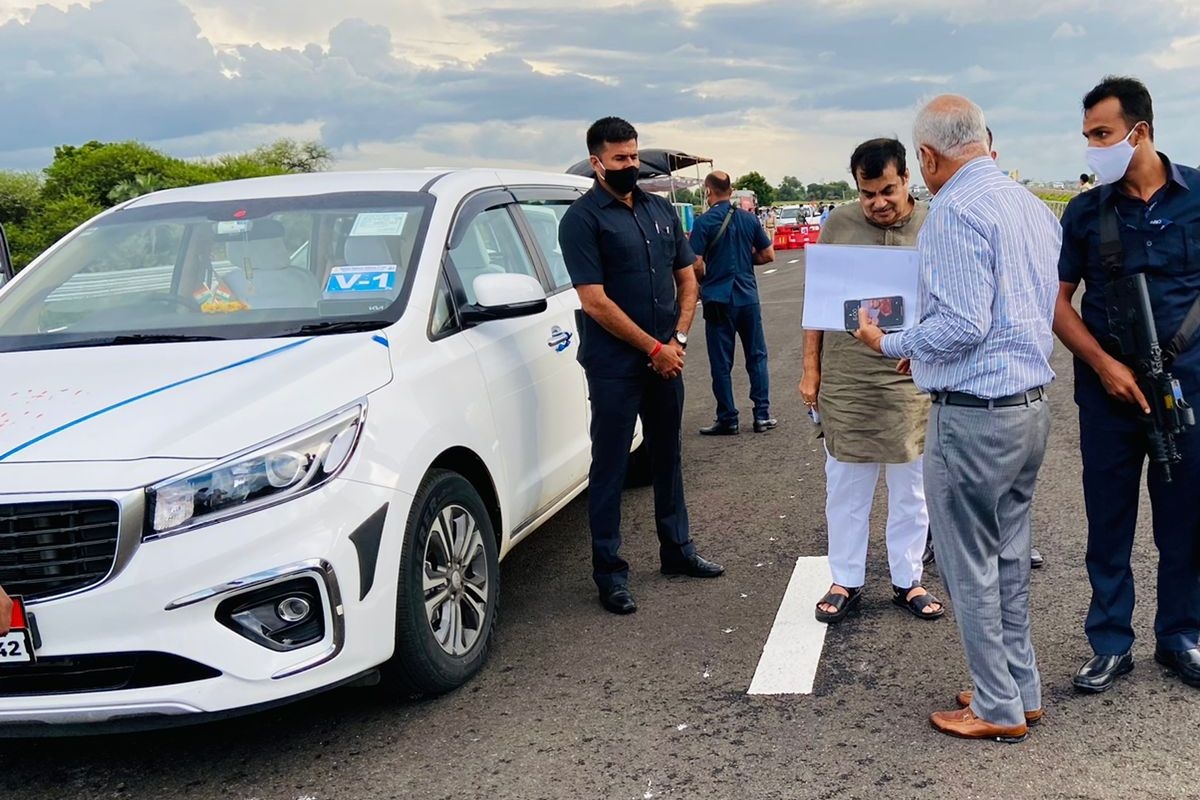 Union Minister for Road Transport and Highways Nitin Gadkari on Friday (17 September) travelled at almost 170 km per hour on the Delhi – Mumbai Expressway (DME).
On the second day of the two-day review of the progress of work on DME, Gadkari visited Gujarat.
Express Drives has reported a video that shows Nitin Gadkari taking a short tour of a section of the DME at a speed of 170 kmph. In this video, the union minister is seen examining the work and facilities along the soon-to-be-inaugurated expressway.
Interacting with media at the Bharuch section in Gujarat, Gadkari said DME would reduce travel time between Delhi, Mumbai, and other major cities.
423 km of the expressway is being built across Gujarat at a total capital cost of more than Rs 35,100 crores, with contracts for 390 km already awarded and the remaining package to be awarded shortly.
Two sections of the corridor, Delhi – Vadodara Section and Vadodara – Mumbai Section, will pass through the state.
Multiple interchanges have been planned across the state to provide connectivity to Dahod, Limkheda, Panchmahal, Vadodara, Bharuch, Surat and Valsad.
The Vadodara – Ankleshwar section of 100 km is in advanced stages of construction and is targeted to be open to traffic by March 2022. The remaining section from Ankleshwar to Talsari is targeted to be completed by March 2023.