Restricting 5G Usage Around Airports May Be An Over-Reaction, Not Warranted By Indian Conditions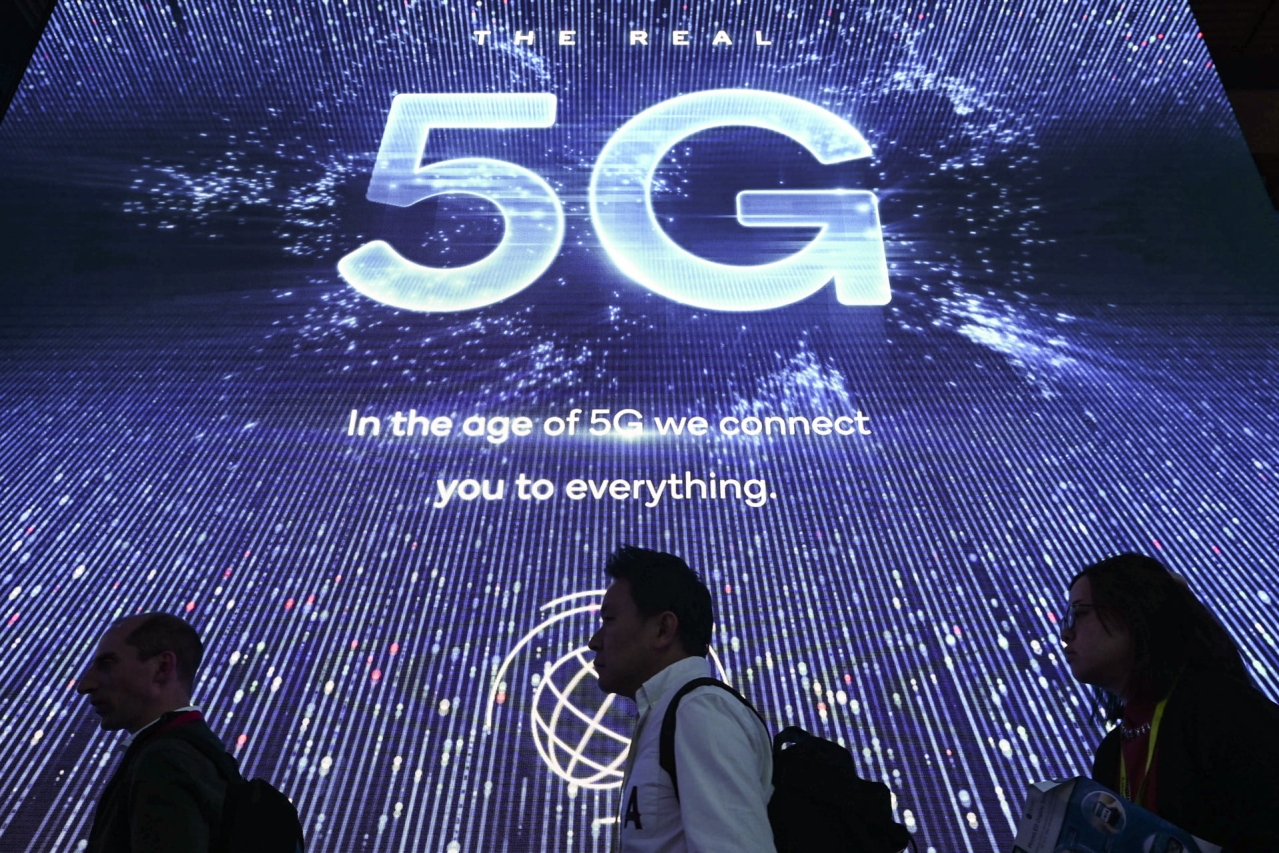 Snapshot
Telecom department has asked mobile services providers not to provide 5G services in airport passenger areas now, for fear that they may affect aircraft altimeters.

While problem exists in US, where 5G frequencies are adjacent to aviation systems, India has allocated 5G spectrum that is at a safe separation.

TRAI,COAI have assured there is no problem from 5G usage for Indian aviation.
The Indian Department of Telecommunications (DoT) is known to have asked the three main mobile service providers — Airtel, Jio and Vodafone-Idea — to desist from creating infrastructure that would result in customers enjoying 5G services around Indian airports.
This may prove to be a significant constraint that will translate into an abridgment of service to mobile phone users who are also air travellers who may lose 5G connections when they are inside Indian airports.
Safety for all stakeholders is paramount and may legitimately override customer inconvenience. But in the present instance, is any expectation of a safety deficit — particularly for aircraft — justified?
Our examination of the issue suggests that the DoT's fiat may have been influenced by similar restrictions in US airspace — even though the situation in India and some 40 other countries is different, in a significant way.
DoT Notice To 5G Providers
Many newspapers and news sites today have reported the DoT notice to telecom providers.
Most of the reports cite one of two Indian news agencies — IANS and ANI — who claim to have seen a 29 November letter from the DoT which says: "The Telecom Service Providers (TSPs) are advised that in the area 2,100 m from both ends of the runway and 910 m from the centre line of the runway of Indian Airports shall have no 5G/ IMT base stations in the 3,300-3,670 MHz range…."
A further buffer zone of 540 m has been mandated around what is effectively an exclusion zone, measuring approximately 2 km by 1 km around the runway, and within this buffer zone providers are required to reduce the maximum power levels of 5G signals from their base stations or repeaters.
In practice this means air passengers will not enjoy 5G in the reception, parking, arrival and departure areas of Indian airports — at least for now.
All three telecom providers have acquired spectrum in the 3,300 MHz band which will cater to 5G services. Airtel is known to have already installed base-stations to support 5G in Bengaluru, New Delhi, Guwahati, Nagpur and Pune airports.
During the inauguration by Prime Minister Narendra Modi of the new Bengaluru Airport Terminal 2 on 11 November, it widely publicised the availability of 5G there.
Jio has rolled out 5G in the National Capital Region but not specifically in the airport terminals.
Danger To Aircraft Altimeters?
The DoT's instructions flow from reported concerns of the Director General of Civil Aviation (DGCA) that 5G traffic around airports might pose safety concerns for aircraft — mainly during landings.
The suggested danger stems from the fact that aircrafts use what are known as Radio Altimeters — which provide accurate information about an aircraft's height above the ground.
Data from these radio altimeters is used by the aircraft's navigation instruments, terrain awareness, and collision-avoidance systems.
Both military and civilian planes use the 4,200-4,400 MHz band which is a shared band internationally reserved for radio altimeters installed on aircraft.
The radio altimeter transmits radio frequency signals toward the ground and times how long it takes them to be reflected back to the aircraft receiver (As per US National Telecommunication and Information Administration document).
How It All Started
In November 2020, soon after American telecom providers Verizon and AT&T started offering 5G services, a joint publication by the International Air Travel Association (IATA), the trade association for the world's airlines and the International Federation of Air Line Pilots' Associations (IFALPA), an international organization of national pilots' associations, entitled: "5G interference with radar altimeter frequency band", first articulated concerns:
"There is a major risk that 5G telecommunications systems in the 3.7–3.98 GHz band will cause harmful interference to radar altimeters on all types of civil aircraft."
"This includes commercial transport airplanes; business, regional, and general aviation airplanes; and both transport and general aviation helicopters. If there is no proper mitigation, this risk has the potential for broad impacts to aviation operations in the United States as well as in other regions where the 5G network is being implemented next to the 4.2-4.4 GHz frequency band."
Almost a year later, in December 2021, the US Secretary of Transportation wrote a letter to the chief executive officers (CEO) of AT&T and Verizon prodding them to restrict their 5G services inside buffer zones created around 'priority airports' till the (US) Federal Aviation Authority (FAA) completes its assessment of the potential dangers of interference from the 5G "C" Band to aviation operations.
"C" Band is defined as the frequencies between 4 GHz and 8 GHz. But in the US, the term is stretched by the Federal Communications Commission (FCC), (the equivalent of the Telecom Regulatory Authority (TRAI) in India), to also cover the band between 3.7 GHz to 4.2 GHz.
The FAA also created a useful public resource entitled 5G and Aviation Safety with this stated purpose: "The FAA is working to ensure that radio signals from newly activated wireless telecommunications systems can coexist safely with flight operations in the United States, with input from the aviation sector and telecommunications industry."
Some incidents of altimeters in planes showing wrong readings were attributed to 5G usage in American airports.
By January 2022, FAA and the US telecom providers had reached an amicable agreement on restrictions to be put in place by the phone companies till the issue was fully understood.
But what emerged from the subsequent discussion in global technology circles was this:
The IATA-IFALPA apprehensions were specific to regions where the 5G network was "next to" the altimeter operating band of 4.2- 4.4 GHz. The concern regarding US-based 5G providers was at least legitimate, as they operated in the band 3.7 GHz – 3.98 GHz (or 3,700MHz – 3,980 MHz), which is indeed "next to" the band used by aviation for altimeters.
But — and here's the key difference — Indian 5G providers have acquired spectrum and can presumably operate in the band 3,300-3,670 MHz, which is NOT "next to" the international altimeter band but has a comfortable separation of 530 MHz.
Hence, apprehension that rolling out 5G by Indian service providers could pose a threat to aircraft landings and take offs seem to be misplaced or at the least overstated.
TRAI, COAI Allay Fears
Indeed when the problem of 5G and aircraft altimeters was first aired in January this year, TRAI chairman, Dr P D Vaghela was quoted telling the Times of India: "Prima facie, there are no problems for the aviation industry within India over 5G spectrum rollout… while the distance between spectrum reserved for 5G and and that for aircraft is very less in the US, the same is much wider when it comes to India."
The paper also quoted Lieutenant General (retired) S P Kochhar, director general of the Cellular Operators Association of India (COAI), saying India's 5G allocated bands mirror the frequencies allotted in markets across Europe, South Korea and Japan.
"There have been 5G launches in these markets, and we have not come across any instance of interference with airline frequencies there," as quoted by the director.
Nothing has changed in the months since then… the frequency bands allocated to Indian 5G providers has not changed, nor has the international frequency band over which aircraft altimeters work.
The DGCA instructions to the three Indian telecom providers quoted by the news agencies also refers to a "replacement of all aircraft radio altimeter filters" being ensured by DGCA in a time bound manner, after which the current restrictions may be lifted.
Altimeter Filters, A Solution For A Non-Existent Problem?
This appears to mirror the move by the US aviation industry to work with radio altimeter manufacturers on one hand and with aircraft manufacturers like Airbus, Boeing, Embraer etc on the other, to retrofit the altimeters installed on aircraft with filters that will block the frequencies coming from 5G usage nearby.
In the US this is a realistic — and maybe the only possible — solution, in view of the contiguous frequency bands used by 5G and aircraft altimeters.
But replicating this in India, where relevant agencies like TRAI and COAI  have vouched for the safety of 5G operations in airports, might be a solution looking for a problem.
Even in the US, the task of refitting every altimeter in every civilian aircraft, small or big, is seen as a challenging but unavoidable task that will take a year or more.
Before going down a similar path, which will be both costly and time consuming, India might be better advised to appreciate its own good fortune in already having a safe separation between the operating bands of its 5G service and aircraft altimeters.
And it might usefully emulate some 40-plus other countries where aircrafts operate safely and 5G phones work efficiently without any conflict of interest.