Centre To Spend Rs 20,000 Crore On LNG Storage Infrastructure At 12 Major Ports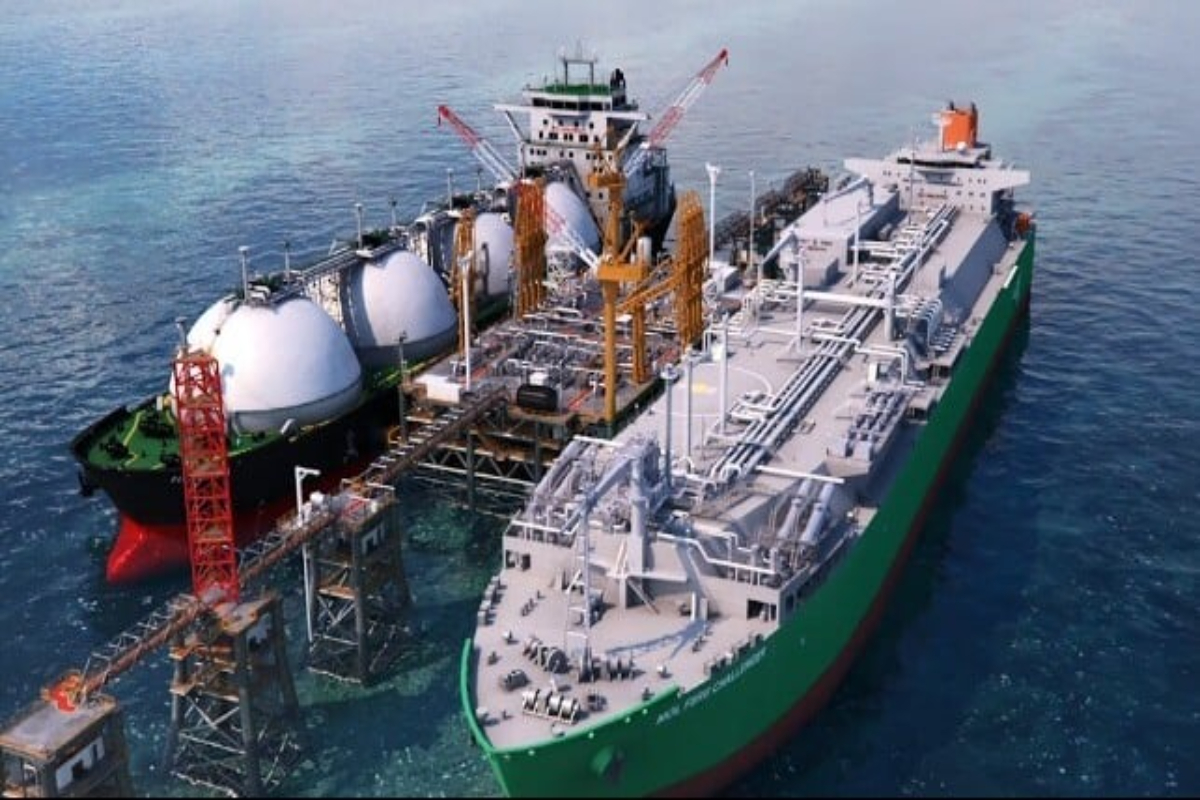 The Government is planning to set up floating storage facilities for liquefied natural gas (LNG) at all its major ports, as reported by ET.
The project which is estimated to cost Rs 20,000 crore, will be finalised by March 2023 and will be open for private sector participation.
India has 12 major ports, which are currently served by onshore LPG terminals.
Floating Storage and Regasification Unit (FSRU)
Natural gas is cooled to approximately -160°C at the source of production to reduce its volume down to 1/600 for better transportation efficiency.
This LNG is transported across several thousand nautical miles on an LNG carrier.
The LNG needs to be brought back to its gas state at the area of consumption.
As an alternative to an LNG facility constructed on land, FSRU receives and stores LNG offshore.
FSRU, then, warms up LNG for regasification and sends it out as high-pressure gas according to the customer's demand.
This solution is expanding in countries that need a fast-track solution to meet increased demand for city gas and electricity.
Meeting Increased Demand
The demand for LNG in the country has been increasing and it is the stated policy of the Government to raise the share of natural gas in energy mix to 15 per cent in 2030 from about 6.7 per cent now.
India imports half of its natural gas requirements since domestic supply of LNG is not being able to meet the demand for which supporting infrastructure requires to be developed.
In FY21, India imported 33,031 million standard cubic metres (MSCM) of LNG worth $7.9 billion, while in FY22, the import of LNG stood at 30,776 MSCM worth $13.4 billion.
During April-May of FY23, the world's fourth-largest LNG importer shipped 4,949 MSCM LNG worth $2.2 billion.
FSRU units within port limits offers a low-cost, fast track and flexible option as compared with traditional on-shore terminals.
Two FSRU In Pipeline
In India, two FSRUs based terminals, at Jaigarh and Jafrabad, are currently under development and are expected to start operations in 2023.
The first FSRU is being commissioned at H-Energy's Jaigarh Terminal located at JSW Jaigarh Port in Ratnagiri district of Maharashtra.
The port is the first deep water, 24×7 operational private port in the state.
The FSRU, with a storage capacity of 170,000 cubic metres and installed regasification capacity of six million metric tonne per annum (MMTPA).
The project will deliver regasified LNG to the 56-km-long Jaigarh-Dabhol LNG pipeline, connecting the LNG terminal to the national gas grid.
Similarly, Swan Energy is leading the project of constructing and operating an FSRU terminal at Jafrabad in Gujarat, with a regasification capacity of five MMTPA.