Southern Railways Working On Infrastructure Upgrade In Bengaluru-Chennai And Other Key Rail Routes To Achieve Speed Enhancement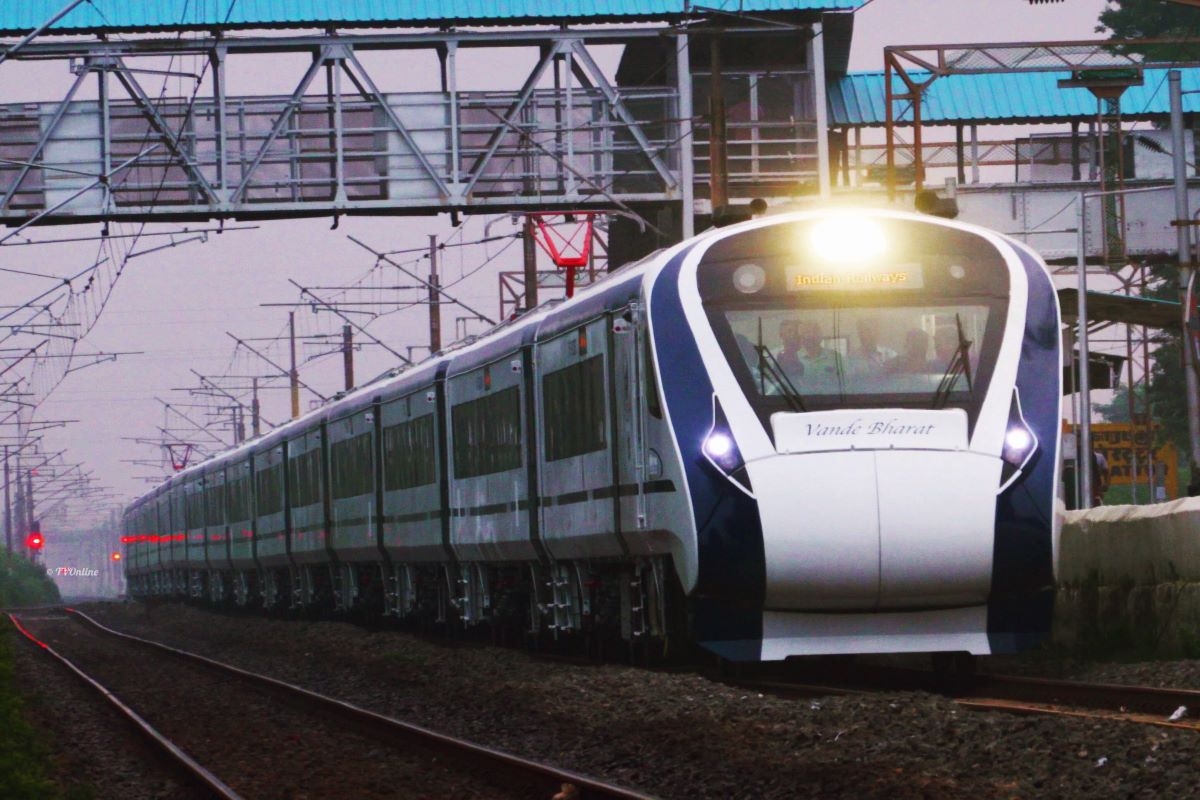 The Southern Railway (SR) has submitted a detailed project report (DPR) to eventually enhance the speed in the Chennai-Bengaluru Section to 160 kmph over the next few years.
The Railway Board has given an in-principle approval to the DPR and given consent for proceeding with the infrastructure upgradation works.
The Chennai-Bengaluru section has been chosen as train services, including Vande Bharat and Shatabdi, operate on this route.
The speed and signalling related infrastructure upgrade will enable the Vande Bharat express between Chennai and Mysuru to achieve its peak speed of 160 kmph, at least till Bengaluru.
Once the speed upgrade project is approved and completed, the average speed of the train is set to increase to 115 kmph between Chennai and Bengaluru, DT Next reported quoting senior officials of SR.
The speed enhancement of the Arakkonam-Jolarpettai route on which the Vande Bharat trains are operated has been fast tracked and is expected to be completed by March next year, the Southern Railways said in a recent press release.
The work will include replacing track wherever required, strengthening of the bridges, providing automatic signalling, replacing the overhead electricity infrastructure and barricading or constructing walls to prevent trespassing.
The SR has also started working on other routes comprising Jolarpettai-Podanur, and Chennai-Dindigul sections.
The work on enhancing speed up to 130 km on the Chennai-Gudur section has been completed, and the tracks have been authorised to be fit to run at that speed, SR officials said.
The zonal railway has also submitted another DPR to augment the speed on Chennai-Gudur, Chennai–Renigunta sections, too, to 160 kmph. DPR will detail infrastructure improvements need to be effected by civil, electrical engineering, signal, and telecom and mechanical departments. As part of the DPR, the Signal and Telecom department will study the existing signalling system, interlocking of LC gates, requirement of train protection and warning system (TPWS) for the speed upgrade.
The Railway Ministry follows a classification system under which routes that it plans to increase speed to 160 kmph fall under Group A on which speed is proposed to increased to 130 kmph are categorised under Group B.