Two Sections Of Mumbai Trans Harbour Link To Be Joined Over 10 Km Away From Coast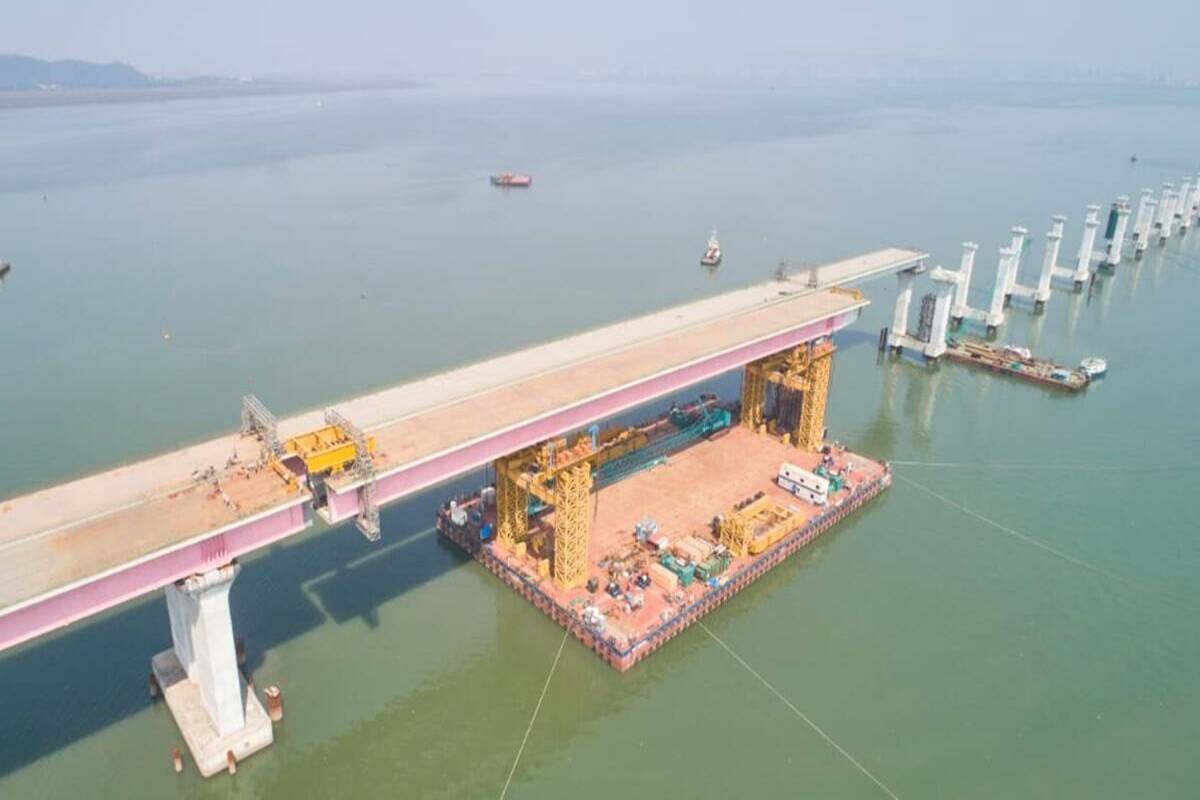 The under-construction Mumbai Trans Harbour Link (MTHL) will reach a major milestone soon with the joining of two separate packages.
Two packages of th 21-km-long MTHL will be joined at a distance of around 10.3 kilometers away from the coast, reports say.
"MMRDA has achieved another milestone on the MTHL project. The work of the two launching girders of erecting spans in the marine bridge has been done. Joining two packages of MTHL at a distance of approximately 10.380 km into the sea from Mumbai will be completed soon," a report quotes an unnamed MMRDA official as saying.
MMRDA has awarded civil work contracts in three packages for the MTHL project. Construction on the bridge is progressing smoothly, with work on the second package over 86 per cent complete.
"The work on the MTHL project is progressing at a fast pace. Our team has achieved another milestone by successfully completing the erection of the 12th orthotropic steel deck span in Package 2 of MTHL. The span, which is about 74 metres long and weighs 700 tonnes, was erected overnight. Package 2 has now achieved 86 per cent work completion," a senior MMRDA official said earlier this week.
Connecting Mumbai to Navi Mumbai, the sea link will reduce the travel time between South Mumbai and Navi Mumbai to just 20 minutes from the two hours currently. It will provide direct access to Nhava Sheva Port, Mumbai-Goa Highway, Mumbai-Pune Expressway, and the new international airport under construction in Navi Mumbai.
The sea link is likely to be ready for operations by December 2023.