Huge Boost To Govt's Asset Monetisation Program As CDPQ-backed Maple Highways Acquires NHAI's Eastern Peripheral Expressway For Rs 6267 Crore In Largest Transaction In Highway Sector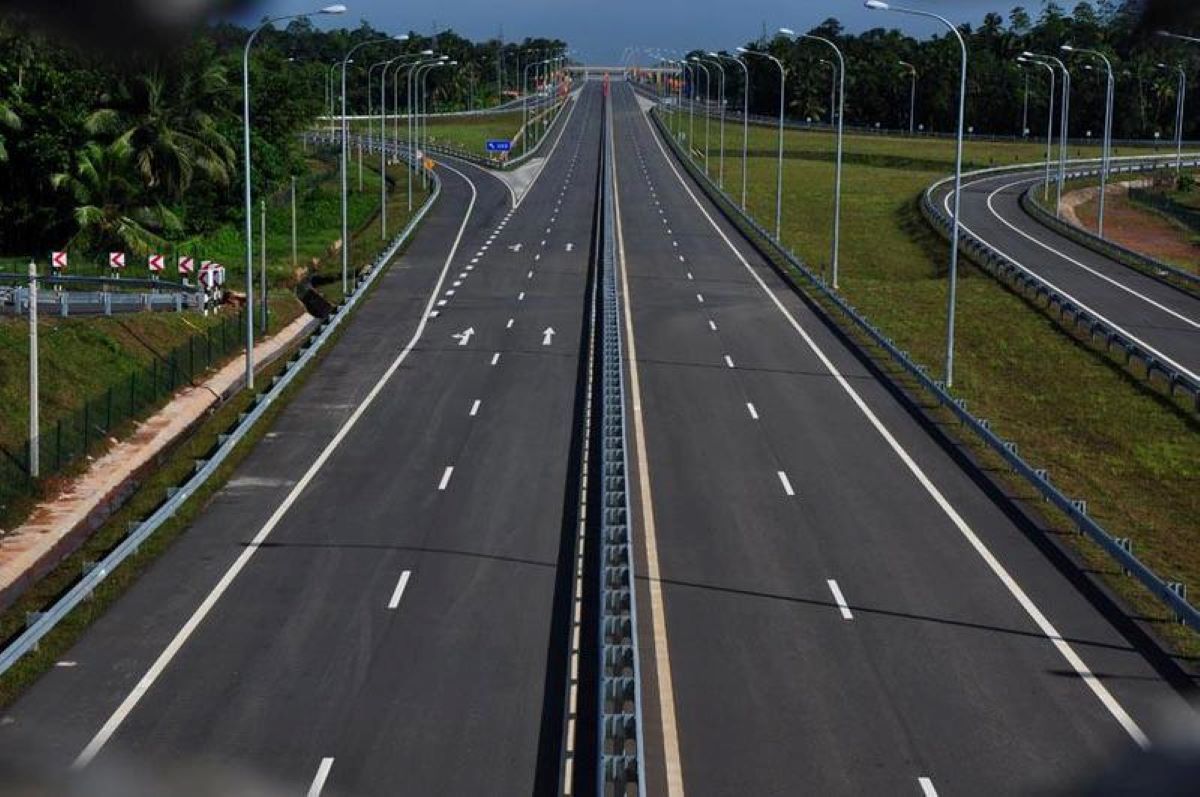 Snapshot
Maple Highways, a dedicated India road investment platform created by global investment group CDPQ, announced that it has acquired Eastern Peripheral Expressway (EPE) that encircles the National Capital Region (NCR).

The purchase under TOT from the NHAI is the largest road transaction to occur as part of the Centre's asset ponetisation programme this year
Maple Highways, a dedicated India road investment platform created by global investment group CDPQ, on Thursday announced that it has acquired Eastern Peripheral Expressway (EPE) that encircles the National Capital Region (NCR).
The purchase of the Toll Operate Transfer (TOT) project from the National Highways Authority of India (NHAI) at a transaction valued at Rs. 6,267 crore is the largest road transaction to be executed as part of the Modi Government's asset monetisation programme this year.
The 135-kilometre, six-lane express highway, which has been in operation since 2018, was designed and developed by NHAI during the NDA regime to decongest Delhi of commercial traffic. It was built at a cost of Rs11,000 crore.
Also known as the Kundli–Ghaziabad–Palwal Expressway (KGP Expressway) is a 135 km, it starts from at Kundli near Sonipat passing through Baghpat, Ghaziabad and Noida districts in UP and Faridabad district in Haryana before rejoining the Western Peripheral Expressway near Dholagarh, Palwal. EPE along with Western Peripheral Expressway constitutes the largest Ring Road around Delhi.
Declared as National Expressway 2 in 2018, EPE is India's first Intelligent Transport System (ITS) enabled road. It is equipped with a drip irrigation system and rainwater harvesting structures every 500 metres. It has a closed loop tolling system. All lighting and other utilities along the expressway are fully solar-powered.
99% of its EPE's revenue is collected through electronic tolling, using the interoperable RFID tag, known to millions of drivers as FASTag, an electronic toll collection system in India, operated by NHAI.
Commenting on the transaction, Emmanuel Jaclot, Executive Vice-President and Head of Infrastructure, CDPQ, said: "Quality highways ensure the Indian economy continues to move and grow. Founded by CDPQ in 2021, Maple Highways combines road infrastructure expertise and a commitment to ESG, and brings together assets that offer long-term value to our investors. As the reconfiguration of global supply chains accelerates and the volume of goods increases in India, we look forward to further developing our roads portfolio."
Maple Highways also completed the acquisition of the Shree Jagannath Expressway, a 67-kilometre toll road project from Bhubaneswar to Chandikhole in Odisha, early this year.
Road Asset Monetisation By Modi Government
Monetising roads assets will be critical to the success of the National Monetisation Pipeline (NMP) unveiled by the Centre in September 2021. NMP envisages an aggregate monetisation potential of Rs 6.0 lakh crores through core assets of the Central Government, over a four-year period, from FY 2022 to FY 2025.
Monetising road assets is estimated to account for 27% of the NMP in value terms. The government aims to generate Rs 1.6 lakh crore by monetising 26,700 km of four-lane-and-above national highways via the toll-operate-transfer (TOT) and the infrastructure investment trust (InvIT) routes at Rs 6 crore per km.
TOT model was developed by MoRTH (Ministry of Road Transport And Highways) with the aim to encourage private participation in the highways sector.
Under the TOT model, concessionaire pay a one-time concession fee upfront (lump sum), which then enables the concessionaire to operate and toll the project stretch for the pre-determined 30 year concession period. This model is applicable to EPC and BOT (Annuity) highway projects, which have completed at least 2 years since the date of completion.
The model seeks to address the risks associated with such a long concession contract and there are multiple provisions in the model concession agreement, which are designed to take care of eventualities like roadway expansion, high toll traffic variation to ensure that concessionaires are not exposed to undue risks.