Kochi Metro, Water Metro To Run Entirely On Solar Power By 2024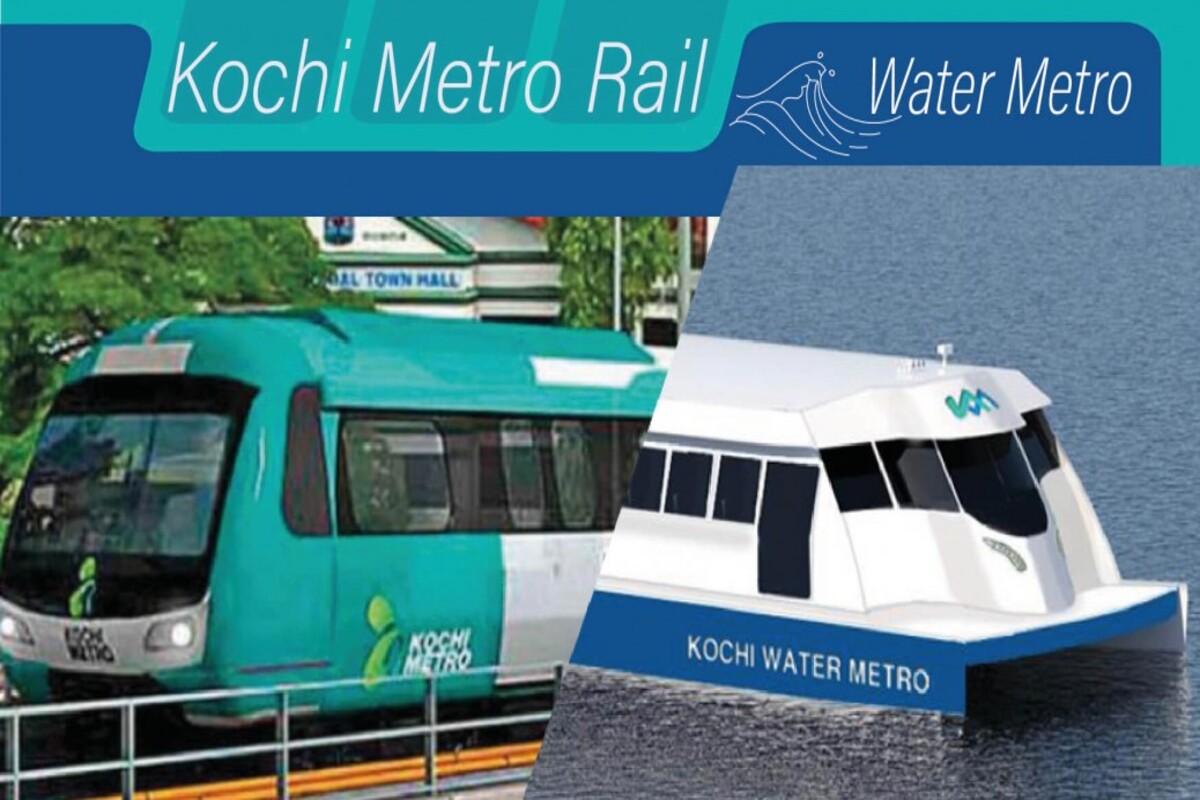 The Kochi Metro rail services and Water Metro will be fully solar-powered by 2024, according to Loknath Behera, the managing director of Kochi Metro Rail Limited (KMRL).
The Kochi Metro requires a total of 20 MW of energy to function.
KMRL is now producing 11MW of energy from its various solar projects, which accounts for 51 per cent of its total electricity needs. There are considerations for more solar projects.
"We have requested the government for land to set up a solar farm, from where 8 MW power can be sourced for the metro and 6 MW for the Water Metro. The possibility of sourcing power from wind too is being looked into", said Behera, reports Economic Times.
In August, KMRL inaugurated a 655 KW plant in its Muttom yard, bringing its total power capacity to 10.5 MW.
A solar power facility with a 1.8 MW capacity was set up in the same yard in March. This facility is noteworthy in that it makes use of the open sky space above the Kochi Metro rail tracks.
As part of its ambition to achieve 100 per cent energy self-sufficiency, KMRL is also considering establishing a 45 acre-solar power plant near Kasaragod in Kerala.
Kochi water metro is yet to be launched. Cochin Shipyard Ltd (CSL) delivered the five Water Metro boats built for Kochi Metro Rail Ltd (KMRL) last month.
Interestingly, Kochi International Airport became the world's first 'green airport'. The airport is fully powered by solar energy.