Explained : What Is Wet Leasing Of Aircraft And Why DGCA Has Changed Its Rules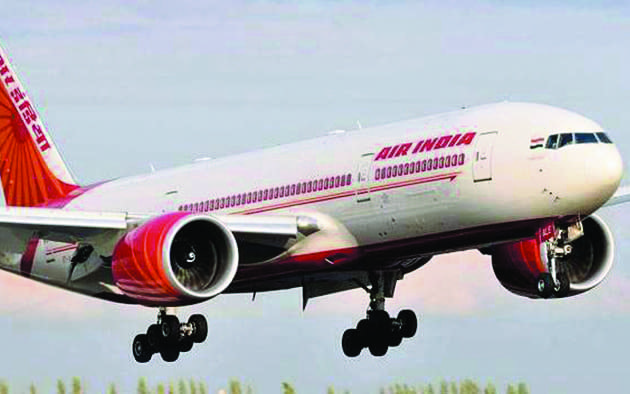 Context: The Ministry of Civil Aviation has allowed Indian operators to take wide-body airplanes on wet lease for up to one year, as opposed to the six months permitted so far.
The step has been taken to pursue the efforts for making the country a key international hub for air traffic, according to the news agency PTI.
Swarajya explains what is wet leasing, and why the rules on it have been relaxed?
What makes airline operators lease aircraft?
In layman's terms, leasing simply means transferring an aircraft without transferring its title.
The owner (or the lessor) keeps the legal title but possession transfers to the lessee.
Almost half the planes used by airlines around the world are not owned but leased.
Commercial airlines often lease aircrafts to secure the ability to temporarily increase capacity on certain routes or sectors.
At other times, aircraft operators prefer leasing planes as it lets operators forgo the financial stress of an actual purchase.
What are different types of lease model?
Airlines worldwide are constantly choosing between two main types of aircraft leases: dry lease and wet lease.
Dry leasing refers to taking only the aircraft on rent, whereas, wet leasing refers to the leasing of an aircraft to an airline, along with a crew to fly the plane and provide the onboard service.
As per the official website of OAG, a global travel data provider firm, "The technical term for wet leasing is ACMI which stands for aircraft, crew, maintenance and insurance. These are the aspects of the operation that the wet lease airline takes care of, while the airline client will still be responsible for paying for direct operating costs such as catering and fuel as well as fees such as airport fees, ground handling charges and navigation fees."
What are the current rules for leasing in India?
Regulations allow for leasing of aircraft by Indian Operators with the permission of the Director General of Civil Aviation (DGCA).
As per rules, dry leasing is allowed for up to 12 months, with the option of one-time extension of another 12 months.
The DGCA also allows an Indian carrier to wet lease aircraft for a maximum of six months – three months subject to a one-time extension of an additional three months.
Generally, wet leasing of planes is allowed for short periods to tackle supply constraints and ensure that airfares do not surge significantly.
Why DGCA has changed the rules for wet lease of aircrafts?
The decision to allow Indian carriers to wet lease aircraft for a period of six months extendable by another six months, came on a request by the country's largest airline IndiGo.
The national aviation watchdog had, last month, permitted IndiGo to wet lease wide-body Boeing planes from Turkish Airlines for up to six months, as per the existing rules.
IndiGo had applied to the Civil aviation ministry for exemption from the six months-only rule and allow it to wet lease Turkish wide bodies for two years – first one year and then a one-time extension of another one year.
The relaxed norms shall be available to all Indian carriers and will be cleared based on international destinations they intend to serve.
The decision to allow wet leasing of planes for a longer period will help Indian carriers to operate more wide-body aircraft.
Intranational travel has been on upward trajectory due to lifting of Covid-related restrictions.
With more wide-body aircraft being operated by Indian carriers, they will be able to ferry more passengers.
This will boost revenue for cash-strapped airlines and ultimately help the country become a key international hub for air traffic in the coming years.