Goa's Mopa International Airport Built At Rs 3000 Crore To Be Commissioned Soon: Prime Minister Narendra Modi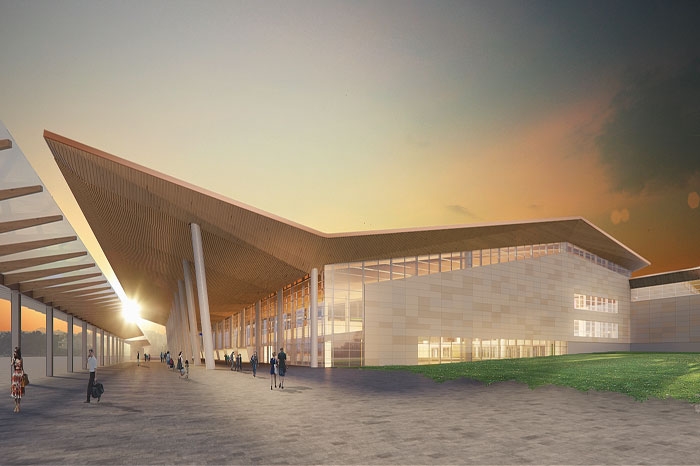 Snapshot
The first phase of the new airport is expected to cost around Rs 1,800 crores and carry 3.4 million passengers.
By 2045, the airport is expected to be able to handle 13.1 million passengers.
On 24 November, Prime Minister Narendra Modi said the Mopa airport in Goa built at a cost of Rs 3000 crore, will be commissioned soon.
He was virtually addressing youth who were given appointments in Goa government departments during the Rojgaar Melava organised by the Goa state government.
"Thousands of Goans have received employment during the construction of this airport," he said.
GMR Goa International Airport Limited (GGIAL), a subsidiary of GMR Airports Limited (GAL), is developing a Greenfield Airport at Mopa in North Goa. This project is being executed on a Public Private Partnership (PPP) model via a Design, Build, Finance, Operate and Transfer (DBFOT) basis. GGIAL will operate the airport by GMR for 40 years, extendable by 20 years, per broad lease agreements.
While the original estimate for constructing the airport was Rs 1,900 crore, it was later revised to Rs 2,615 crore due to the cost escalation and time overrun caused by environment-related litigations. The Covid-19 pandemic also disrupted the project completion schedule.
In its first phase, the airport is expected to cater to 4.5 million passengers; at the end of the fourth phase, its passenger handling capacity is expected to be 13 million.
The Goa international airport at Dabolim in South Goa will continue to remain operational even after the commissioning of the Mopa international greenfield airport in North Goa, Chief Minister Pramod Sawant said in July.
The union government has spent over Rs 850 crore on the expansion and upgradation work of the Dabolim airport in the past four to five years.
Goa currently has an airport located at Dabolim in Vasco city, which is managed by the Indian Navy.
Due to this, at present, only 70 flights land on a daily basis at the Dabolim airport. No landing is permitted from 9 a.m. to 2 p.m. at the facility. After the commissioning of the Mopa airport, the number of flights landing in Goa will go up to 150, Chief Minister Pramod Sawant had said in July this year.
On 5 September, the first commercial aircraft successfully landed and took off from Goa's future international airport at Mopa. It was part of the airport's Required Navigation Performance (RNP).