Udhampur-Srinagar-Baramulla Railway Link Project: 60 Per Cent Work Completed On India's Longest Rail Tunnel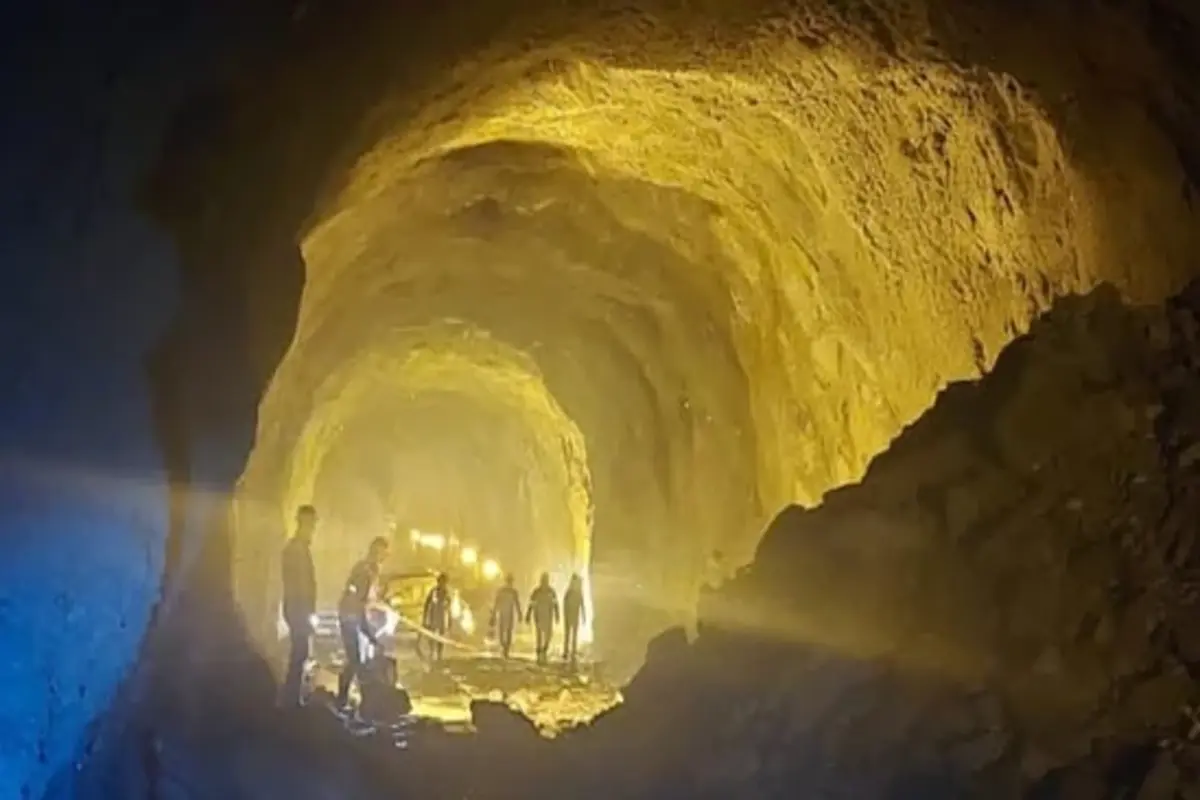 Snapshot
T49 tunnel in Jammu and Kashmir aims to connect the Kashmir valley with the rest of the country through a rail network. 
About 60 per cent of the work is completed on the main tunnel T49, the longest tunnel of Indian Railways.
The T49 tunnel is 12.75 km long and connects Sumber and Arpinchala stations in Jammu and Kashmir's Ramban region.
Indian Railways has completed 7.32 km of the overall tunnel length, accounting for roughly 60 per cent of the total tunnel length.
T49 tunnel is a component of the Udhampur-Srinagar-Baramulla Rail Link (USBRL) Project, in Jammu and Kashmir and aims to connect the Kashmir valley with the rest of the country through a rail network.
Afcons has been working on multiple tunnels and bridges for the USBRL project for over a decade and is currently developing the T49 tunnel.
Tunnel T49's south portal is located in Sumber hamlet, 45 km from the district headquarters, Ramban in Jammu and Kashmir, at an elevation of 1,400 m.
The tunnel's north portal is at Arpinchala hamlet in Khari tehsil, Ramban district, in Mahu-Mangat Valley, at an elevation of roughly 1,600 m.
The T49 tunnel's length surpasses the length of Peer Panjal Tunnel (11.2 km) on the Banihal-Qazigund route.
The T49 tunnel's breakthrough took place on 15 February 2022.
The T-49 tunnel is made up of two tubes — the main tunnel and an escape tunnel. It was built using the New Austrian Tunnelling Method (NATM), which employs a sophisticated drilling and blast technique. The tunnel's cross-section profile is a modified horseshoe form.
The escape tunnel is being built parallel to the main tunnel, according to international standards, with cross tunnels every 375 m — to enable rescue and restoration operations.
A tunnel's gradient is a measurement of how steep a slope or line is. It is very important in the overall engineering and construction.
The pouring of overt gantry concrete from an uphill gradient to a downward gradient was one of the main difficulties of the project.
"The overt gantry concrete pouring rate should not exceed 5.8 cum/hr. If the pouring rate is increased, there is a potential that the gantry would bulge, resulting in misalignment. To avoid this, the team effectively and methodically guaranteed accurate pouring rate, and the gantry system was meticulously evaluated," said Afcons Project Manager Chandra Shekhar Dixit, reports Economic Times.
The USBRL rail link project would be 272-km long, with 161 km currently commissioned and operational.
A 111-km-stretch between Katra and Banihal is being built at a quick rate.
According to the Railways, the segment is particularly difficult because of the topography in the lower Himalayas. The Katra-Banihal route features numerous large bridges and very lengthy tunnels that are in various phases of completion.
It has several major bridges and very long tunnels which are under construction at different stages.
T49 is 12.75 km between Sumber–Khari stations
T15 is 11.25 km between Sangaldhan–Basindhadar stations
Pirpanjal Tunnel is 11.2 km between Banihal–Qazigund stations