West Bengal: Four Greenfield Expressways In Pipeline To Improve Logistics Efficiency Of East India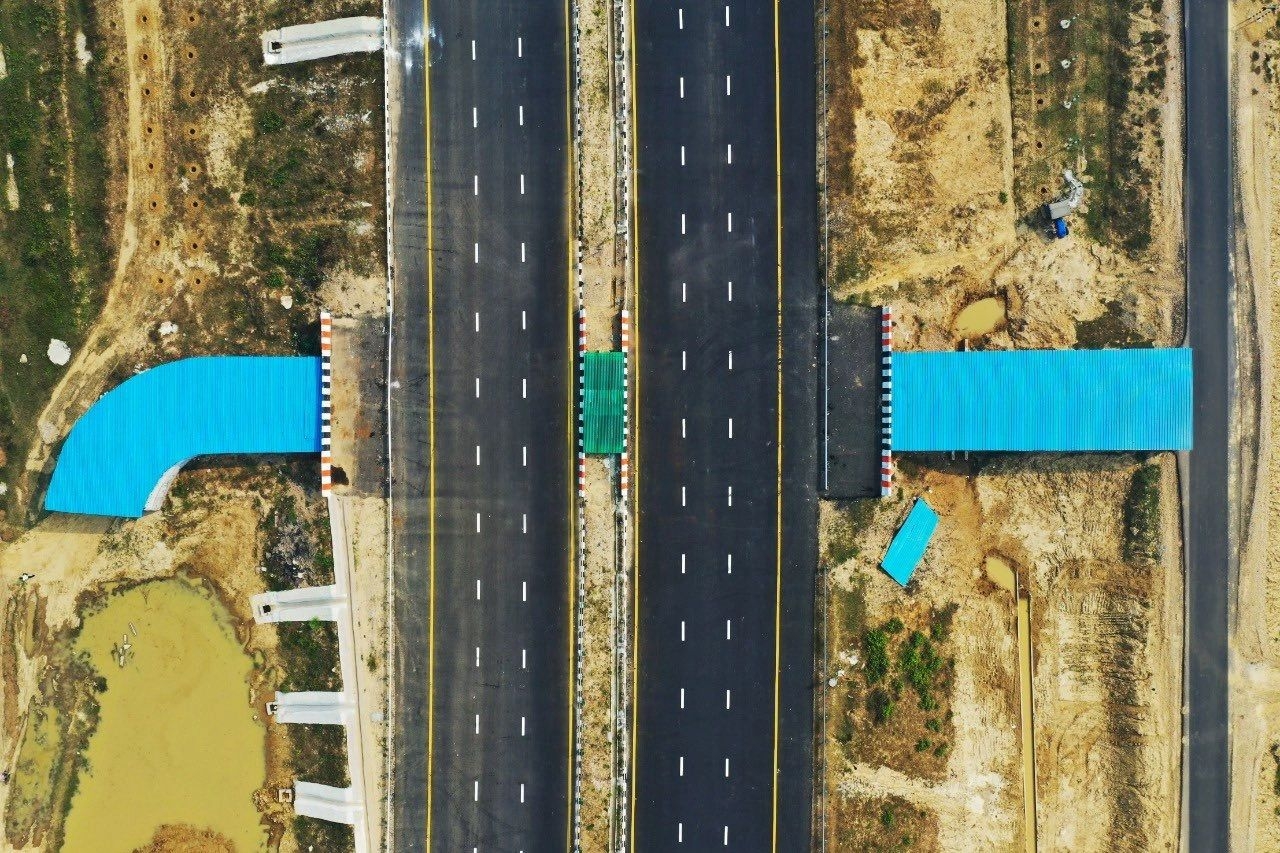 The central government is gearing up to start work on four greenfield expressways worth Rs 1 lakh crore, in the state of West Bengal.
The projects have been designed to decongest the state capital, Kolkata and improve the logistics efficiency of the state.
The construction of a project on a new alignment is categorized as a greenfield project.
The greenfield projects generally pass-through new areas, wherein the per unit cost of land acquisition is generally less, considering less development in these areas.
Swarajya takes a look at the proposed expressways in West Bengal:
1. Kharagpur-Burdwan-Moregram Expressway
The 230-km-long greenfield expressway starts from NH-16, near Kharagpur and ends at Morgram (NH-34 & NH-60 Junction) in the state of West Bengal.
It is part of the Kharagpur-Siliguri Economic Corridor being developed in West Bengal under Bharatmala Pariyojana.
The 4-lane expressway will be built into five packages, at an estimated cost of Rs 12,000 crore.
The tenders for the project road shall be floated by December 2022.
Currently, traffic originating from Tamil Nadu and Odisha and destined for north Bengal has to cross Kolkata. This leads to huge traffic snarls in the city as well as increases the travel time by almost five hours.
The proposed expressway will provide direct connectivity to Siliguri in north Bengal, and decongest the 'city of joy'.
2. Gorakhpur-Siliguri Expressway
The 519-km-long greenfield expressway runs from Gorakhpur in Uttar Pradesh to Siliguri in West Bengal via Bihar.
Around 84 km of this four-lane expressway would pass through Gorakhpur, Deoria and Kushinagar districts in Uttar Pradesh before entering Bihar.
It will pass through West Champaran, East Champaran, Sitamarhi, Madhubani, Supaul, Araria and Kishanganj before reaching Siliguri.
The National Highways Authority of India (NHAI) has finalised the alignment for the expressway and work tender for the project shall be awarded in the next year.
The expressway, once operationalised will provide a direct link for out bound traffic from Northeast region towards northern India including the national capital, Punjab and Haryana.
3. Varanasi-Kolkata Expressway
The 610-km-long greenfield expressway has been planned under Bharatmala Pariyojna (BMP) Phase-2 to provide high-speed connectivity to the northern and eastern regions of the country.
Starting at the junction of NH-19 and Varanasi Ring Road, the access-controlled expressway passes through Bihar and Jharkhand, before terminating at NH-16 near Uluberia in Howrah district in West Bengal.
It will cover a distance of 22 km in Uttar Pradesh, 159 km in Bihar, 187 km in Jharkhand and 242 km in West Bengal.
At present it takes at least 12 to 13 hours to cover 644 km between Varanasi and Kolkata via NH-2 (Golden Quadrilateral Road).
The Varanasi-Kolkata expressway which will run parallel to NH-2 will reduce the travel time to 7-8 hours.
Construction of this expressway is set to commence in January 2023, as the work order will be allotted by next month.
4. Raxaul-Haldia Expressway
The 700-km-long greenfield expressway starts at Raxaul on Indo-Nepal border in Bihar and terminates near Haldia port in West Bengal.
Passing through Jharkhand, the expressway will cross Asansol, Durgapur and West Midnapore districts in West Bengal, and will be connected to Kolkata.
The Rs 35,000 crore project will criss-cross Kharagpur-Burdwan-Moregram and Varanasi-Kolkata expressway, near Ramjivanpur village in West Midnapore district, thereby providing seamless interchange across all three expressways.
The four greenfield expressways, once ready, will facilitate direct and indirect employment to lakhs of people and will change the physical face of West Bengal.
These expressways will unlock the state's potential and kickstart the industrial development of the state.