'String Of Pearls' Port Acquisition Strategy: Adani Group Gets 13th Domestic Port, Wins Bid For Karaikal Port With Rs 1,200 Crore Offer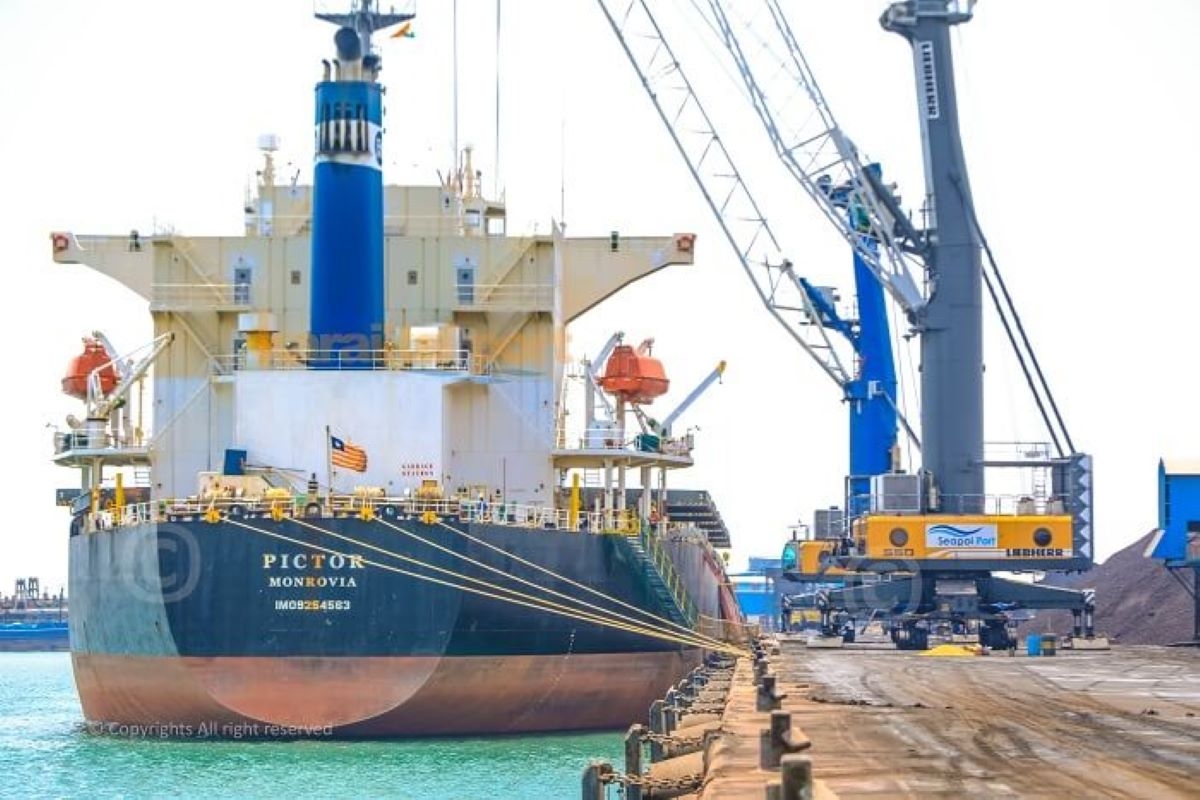 Adani Ports and Special Economic Zone Limited (APSEZ) has won the bid for Karaikal Port, according to an ET report.
The Adani Group's subsidiary won the bid by making a Rs 1,200 crore offer, surpassing the offer from rival Vedanta.
Bidding for the stressed port company was conducted under the Insolvency and Bankruptcy Code (IBC), 2016.
The lenders to Karaikal Port approved the offer from APSEZ last week, which now will have to be approved by the National Company Law Tribunal (NCLT).
The port was admitted for bankruptcy proceedings by the NCLT's Chennai bench on 29 April this year based on a plea by one of its financial creditors, Omkara Asset Reconstruction Company.
The plea was filed under Section 7 of the IBC 2016 to initiate the corporate insolvency proceedings against the port, as the company was unable to pay back its debt of Rs 2,960 crore.
Based In Puducherry
Karaikal Port is an all-weather, deep water, multi-commodity port located near the town of Karaikal in the Union Territory of Puducherry.
Awarded on build, operate and transfer (BOT) basis by the government of Puducherry in 2006, the port was commissioned in April 2009 by Chennai-based MARG Limited.
The 600-acre port is a strategically located premier, hi-tech, port on the south east coast of India with a sizable primary hinterland.
It is the only port between the Chennai and Tuticorin ports on the 680 km coastline having the unique advantage of being served by four national highways and rail connectivity through six private railway sidings.
Notably, Karaikal Port is the only port in India to have in-house logistic solutions and dredging facility.
Advantage Adani
The acquisition of Karaikal Port is a natural fit for the Adani Group, which has been scaling up its ports business, and will help in achieving east coast and west coast parity.
APSEZ, the flagship transportation arm of the diversified Adani group, is India's largest private port operator in India and owns 12 strategically located ports.
The 12 domestic ports in eight maritime states — Gujarat, Maharashtra, Goa, Kerala, Andhra Pradesh, Tamil Nadu, Odisha, and West Bengal represents 24 per cent of the country's port capacity.
The Karaikal deal will add to APSEZ's presence on India's eastern seaboard where it acquired Krishnapatnam and Gangavaram ports in the last two years.
APSEZ also runs ports/terminals at Dhamra, Kattupalli, Ennore and Visakhapatnam.
The company recently acquired Gangavaram Port in Andhra Pradesh next to Vizag Port for Rs 6,200 crore.
It is the third largest non-major port in Andhra Pradesh with a 64 MMT capacity established under concession from government of Andhra Pradesh that extends till 2059.