Bullet Train Services Between Patna-Howrah: Railways Completes Survey Work In Bihar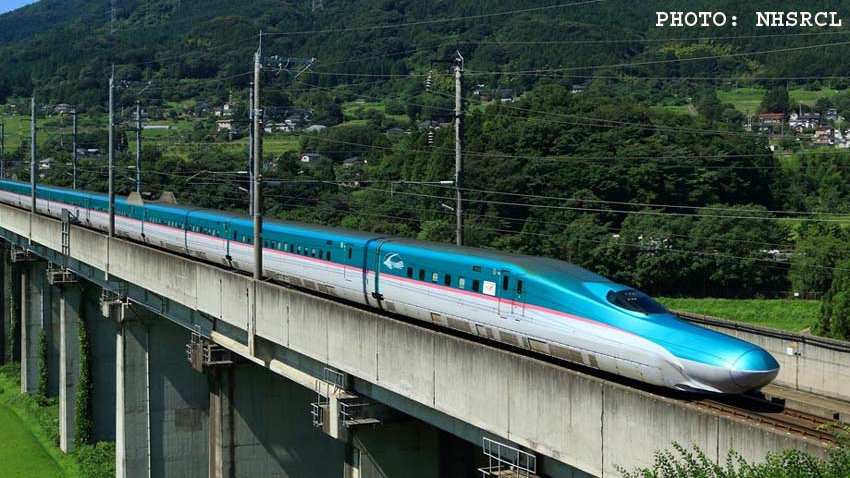 The journey from Bihar's capital Patna to Delhi and Kolkata will soon be much more comfortable and faster.
The survey of the proposed high speed rail corridor on the Delhi-Howrah route has been completed in Bihar.
The project for high-speed train between Delhi and Howrah will be completed in two phases.
In the first phase, 813 km of track will be built from Delhi to Lucknow via Varanasi. This route will be connected to Ayodhya, thus, increasing the distance to 942 km.
In the second phase, work will be done on 718-km long stretch from Varanasi to Howrah via Patna.
The Varanasi-Howrah stretch will be completely elevated and pass through Buxar, Patna, Gaya, Asansol, Dhanbad, Durgapur and Howrah. The train will run at a speed of 350 km per hour on this section.
Three Stations In Bihar
High-speed train stations will be built in three cities of Bihar, including Buxar, Patna and Gaya.
The survey team has identified three locations near Bihta Airport and AIIMS for the station in Patna. The final place where the station will be built in Patna will be stamped soon.
Now the preparation for land acquisition for the elevated track has been started. Officials say that as soon as the land acquisition proposal is given the go-ahead by the railways, the work will start.
On-Going Survey For Seven High Speed Rail Corridors
Presently, the Mumbai-Ahmedabad High Speed Rail (MAHSR) is the only sanctioned high speed rail project in the country being executed with technical and financial assistance of the government of Japan.
The country's first 'bullet' train, a nickname the train gets from its bullet-like shape and speed, will traverse along western India's landscape, covering 508.17 km distance between Mumbai and Ahmedabad in just about two hours.
This will save time compared to current travel time between the two terminal stations by about nine hours (by bus) or six hours (by conventional railways).
Further, the Ministry of Railways (MoR) has decided to undertake survey and prepare the detailed project report (DPR) for seven high speed rail corridors.
These corridors include Delhi-Varanasi, Delhi-Amritsar, Delhi-Ahmedabad, Mumbai-Nagpur, Mumbai-Hyderabad, Chennai-Bengaluru-Mysore and Varanasi-Howrah.
The high-speed rail (HSR) project apart from being a technological marvel, provides many quantifiable benefits like saving travel time and vehicle operation cost, reduction in pollution, job creation, reduction in accidents/ enhanced safety, imported fuel substitution, and reduction in pollutants.
The project would also boost infrastructure and add to the growth of the economy.