Indian Railways Set To Roll Out Vande Bharat Trains To Khajuraho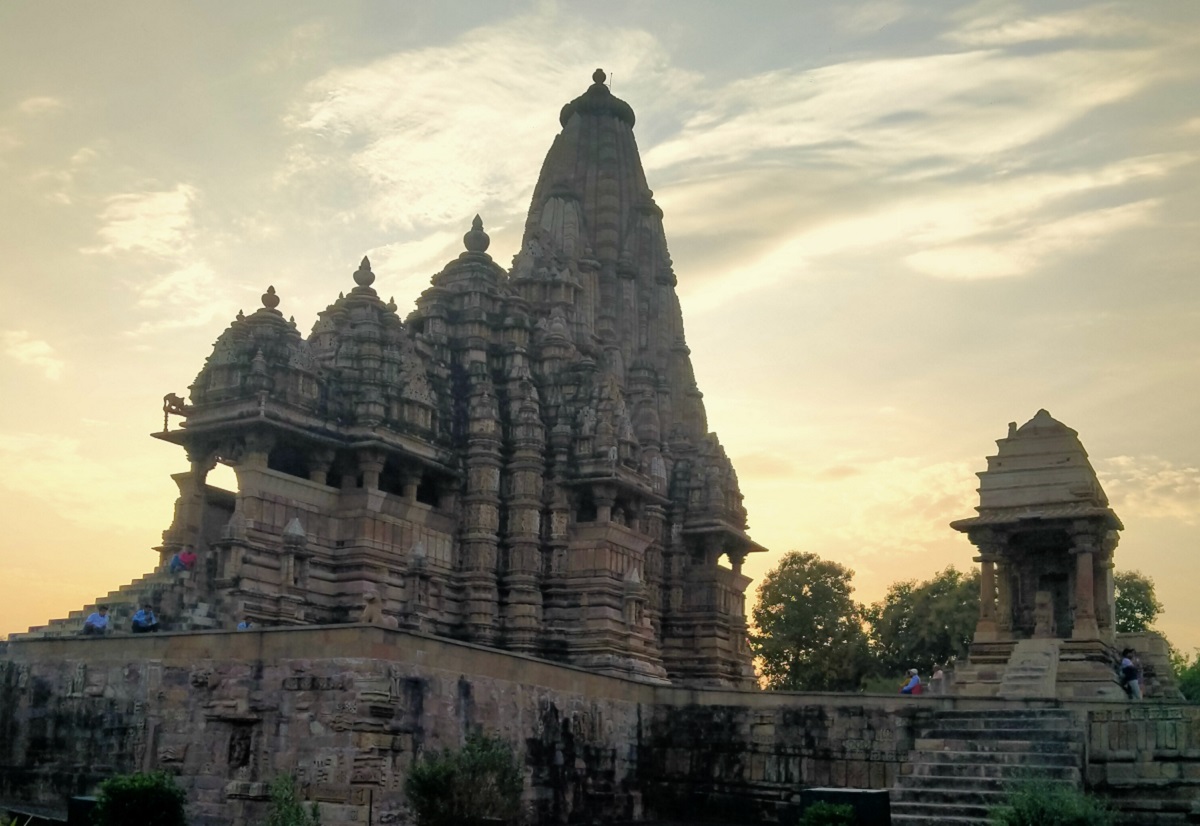 Snapshot
The premier service is expected to start in August, boosting the tourism potential of Khajuraho.
In a major boost for tourism, Indian Railways has decided to launch Vande Bharat train service for Khajuraho, a World Heritage Site in Madhya Pradesh.
Famous for UNESCO-protected temples and monuments, Khajuraho draws tourists from far and wide. A significant number of foreigners visit Khajuraho during the tourist season and the place is also a favourite for domestic tourists also.
Announcing the operation of Vande Bharat Express, one of the most sought after trains, for Khajuraho, Railway Minister Ashwini Vaishnaw said the trains are expected to roll out from August onwards.
Though the details of Vande Bharat routes are being finalised, it is believed that 27 routes are expected to be ready for the premier service.
Now with the inclusion of the place in the Vande Bharat map, Khajuraho is expected to attract more visitors round the year.
Besides, Khajuraho station is also slated for a big makeover to cater to the increased number of passengers.
Khajuraho station is being redeveloped as a world-class station as Indian Railways is committed to providing top facilities to its passengers at stations, said Vaishnaw during his visit to Khajuraho Jhansi National Highway/Expressway.
The minister said that two rake points have been approved at Chhatarpur and Khajuraho. Along with this, he also said that rail tickets can now be obtained from 45,000 post offices.
Taking stock of the development projects of Maharaja Chhatrasal Convention Center area, the minister also reviewed the works carried out in the Pradhan Mantri Gram Yojana in Bundelkhand region during his visit.
In order to ensure seamless rail traffic, Vaishnaw said road over bridges/road under bridges will be constructed at important places soon.
With the aim of helping farmers to earn more, the railways encouraged the farmers to set up solar plants on their land so that their income could increase.
A pilot project is to be started in Bundelkhand for which the land is to be identified soon. Kisan Morcha, Railway and the district administration are to jointly identify the location.
He also informed that 'One Station One Product Scheme' is also being expanded so that local level products will be made available in the market through stations. About 1,000 stations will be included under this scheme, in which Chhatarpur station will also be included.
He said that limestone industries near Panna are important, and Panna is to be linked with railways.