More Freight Corridors To Come Up At Jharkhand, Odisha For Faster Movement Of Minerals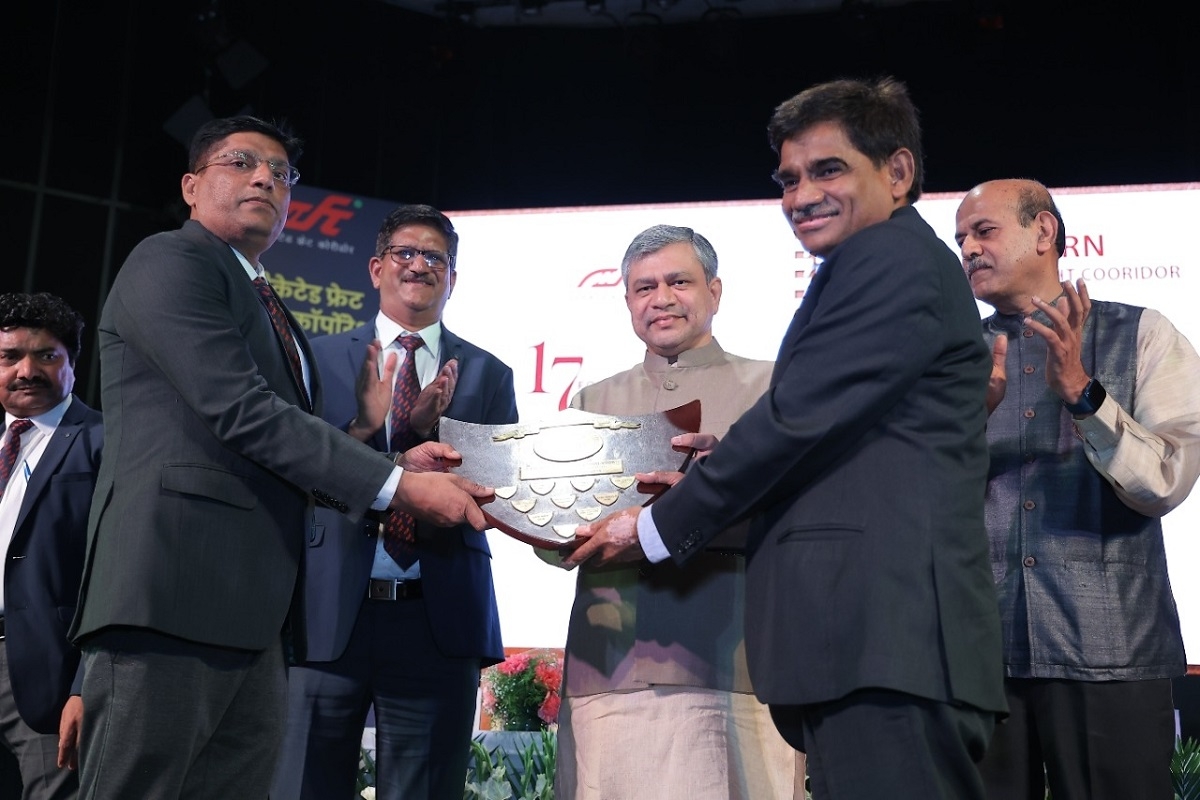 Snapshot
Ashwini Vaishnaw said that the Indian Railways is aiming for 40 per cent modal share and 3,000 million tonne loading by 2027.
Railway Minister Ashwini Vaishnaw said yesterday (30 October) that there would be more freight corridors in the future to increase modal share in loadings.
He said that the Indian Railways is aiming for 40 per cent modal share and 3,000 million tonne loading by 2027.
Currently, work is underway on two dedicated freight corridors — Eastern DFC and Western DFC.
Since these two corridors have missed several completion targets in the past, the railways aims to focus on the ongoing projects rather than sanctioning more of them.
Vaishnaw said construction of freight corridors in mineral-rich Jharkhand, Chhattisgarh and Odisha can add significantly to the growth in cargo-carrying capacity of the Indian Railways.
Speaking at the 17th DFCCIL Foundation Day function, Vaishnaw said that DFCs should focus on the shift from construction phase to operation and maintenance phase.
Work on two corridors is nearing completion and expected to be fully operational next year.
Declaring  DFCCIL (Dedicated Freight Corridor Corporation of India Limited) as the "jewel of Indian Railways", he said that DFCs (dedicated freight corridors) have not only created new ways of working, new ways of project execution, but also set new benchmarks on how Indian Railways is to evolve in the future.
Speaking about reforms, Vaishnaw said about 28 major reforms initiated by the railways and projects worth Rs 90,000 crore have been identified by the railways to facilitate movement of people and cargo.
Vaishnaw said that the IR is a repository of tremendous talent which can be leveraged for the good of the nation.
Railway Board Chairman and CEO VK Tripathi said India is among a select group of nations having dedicated freight corridors.
Tripathi said that the nation has a lot of expectations from DFCCIL especially by decongesting saturated Indian Railways routes and providing ease of mobility.
In the operations phase, DFC should strive for time bound delivery and innovative freight products.
DFCCIL managing director R K Jain said that the DFCs have entered from sanrachna (infrastructure) to sanchalan (operations) phase.
The DFCs are freight expressways capable of transforming not only the transportation but the logistics landscape by providing longer, faster, heavier and longer trains.
Vaishnaw presented team and individual awards to proud DFC employees for their outstanding contributions.