Railway Board Goes Paperless, Over Rs 33 Crore Worth Office Scrap Disposed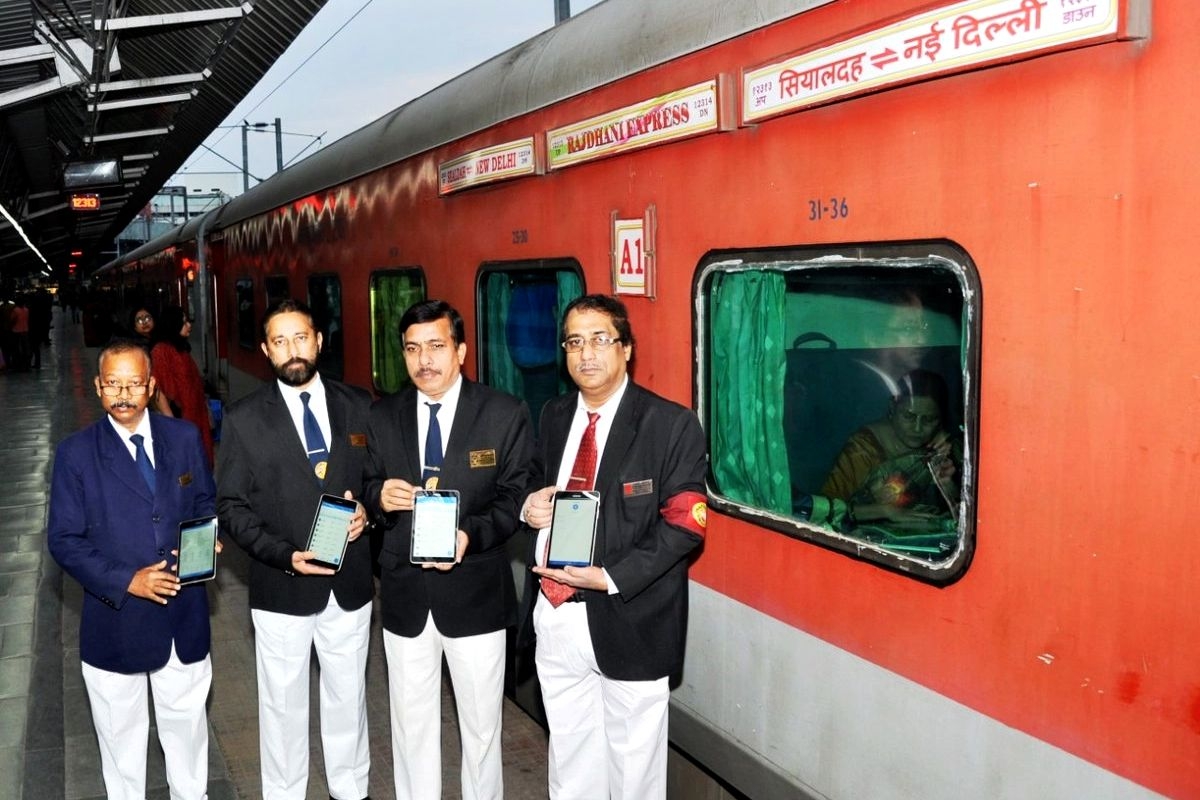 Snapshot
The national transporter has switched to paperless working mode from this month through the e-office system at the Railway Board.
Indian Railways is switching to completely paperless working from today (1 November). It is digitising all business processes and file work through an e-office system in the Railway Board office.
Besides, all 7,337 stations of Indian Railways have undergone mechanised cleaning of stations, and trains including approaches to major stations, collection and safe disposal of waste with the launching of Special Campaign 2.0 from 2 October to 31 this year.
One such effort by Bangalore Railway Station was appreciated by Prime Minister Narendra Modi.
The railways conducted more than 9,000 cleanliness campaigns covering all stations, offices, workshops, production units and other offices.
According to the national transporter, a decision has been taken to switch to paperless working mode from November by adopting file work through the e-office system in the Railway Board.
While more than 186,000 physical files and around 30,000 e-files have been reviewed in this period, on 31 October, the last day of Special Campaign 2.0, Ministry of Railways has disposed of more than 3,000 VIP references, 160 state government references and more than 2.6 lakh public grievances.
According to the railways, more than Rs 33 crore worth of office scrap was disposed of during the campaign period and space freed to the tune of 16,000 square feet.
In consonance with the philosophy of the Special Campaign 2.0, Ministry of Railways had set much wider scope for itself in all spheres of its working keeping in view the presence of Indian Railways over the length and breadth of the country.
As part of Special Campaign 2.0, a series of awareness programmes including 'nukkad natak' (street shows) were organised.
Several other initiatives have also been taken during this campaign which include development of IT applications for online processing and disposal of VIP (MP/MLA) references and parliamentary references such as matters raised during Zero Hour and under Section 377 in Parliament by MPs.
The system also generates weekly alerts through e-mails and SMS to officials concerned. The Railway Minister/Officers can peruse and show the reply to a particular public representative with just a click of the button.
In addition, public grievances are also monitored through the 'Rail Madad Portal' which provides real time redressal of grievances and online monitoring of the pendency and disposal of these grievances.