Sixth Vande Bharat To Hit The Track Only In December; Railways Likely To Miss Target Of Running 75 VB Trains By August 2023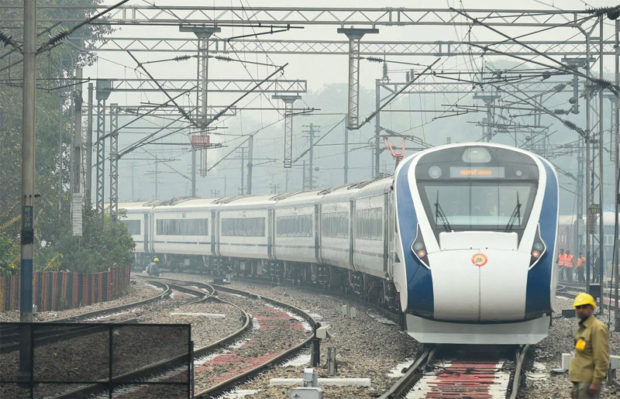 With the last batch of bogie yet to arrive, the ICF is unlikely to roll out
the sixth Vande Bharat train in the last week of November.
Though Indian Railways is aiming to run 75 new Vande Bharat trains by 15 August next year, but looking at the pace of production, the target seems difficult to achieve.
The Railways was expecting to launch the sixth Vande Bharat Express in southern India in November last week. Since September, the ICF has been rolling out one Vande Bharat rake every month.
However, preparations were afoot to roll out two Vande Bharat rakes in November.
According to ICF, the last batch of bogie would reach ICF on 29 November so it would not be possible to roll out another this month. "We hope to make the sixth Vande Bharat train ready in the first week of December," said a senior ICF official.
In order to meet the 75 target, manufacturing of  Vande Bharat trains has to be expedited further to roll out seven to eight trains ready every month.
According to the original roll out plan, five trains were scheduled to be manufactured in November while seven trains were to be ready in December.
Currently 250 staff are being deployed round the clock for the furnishing job of the Vande Bharat coaches, according to the ICF.
However, all 32 bogies required for fifth Vande Bharat are yet to reach ICF Chennai. While some bogies have reached, rest are expected to arrive from Hyderabad on 29 November.
The 16-coach train requires 32 bogies to be a complete trainset. A bogie consisting of wheel disc, axle, braking system and traction motor among others are crucial for manufacturing the coach.
Besides, wheels are coming from Ukraine, axles from China, brake system from Germany and window screen from Europe.
While seats were also earlier procured from Europe, now domestic players including Tata are involved in making Vande Bharat seats.