Third Vande Bharat Train With Better Comfort Ride Likely To Be Unveiled On 12 August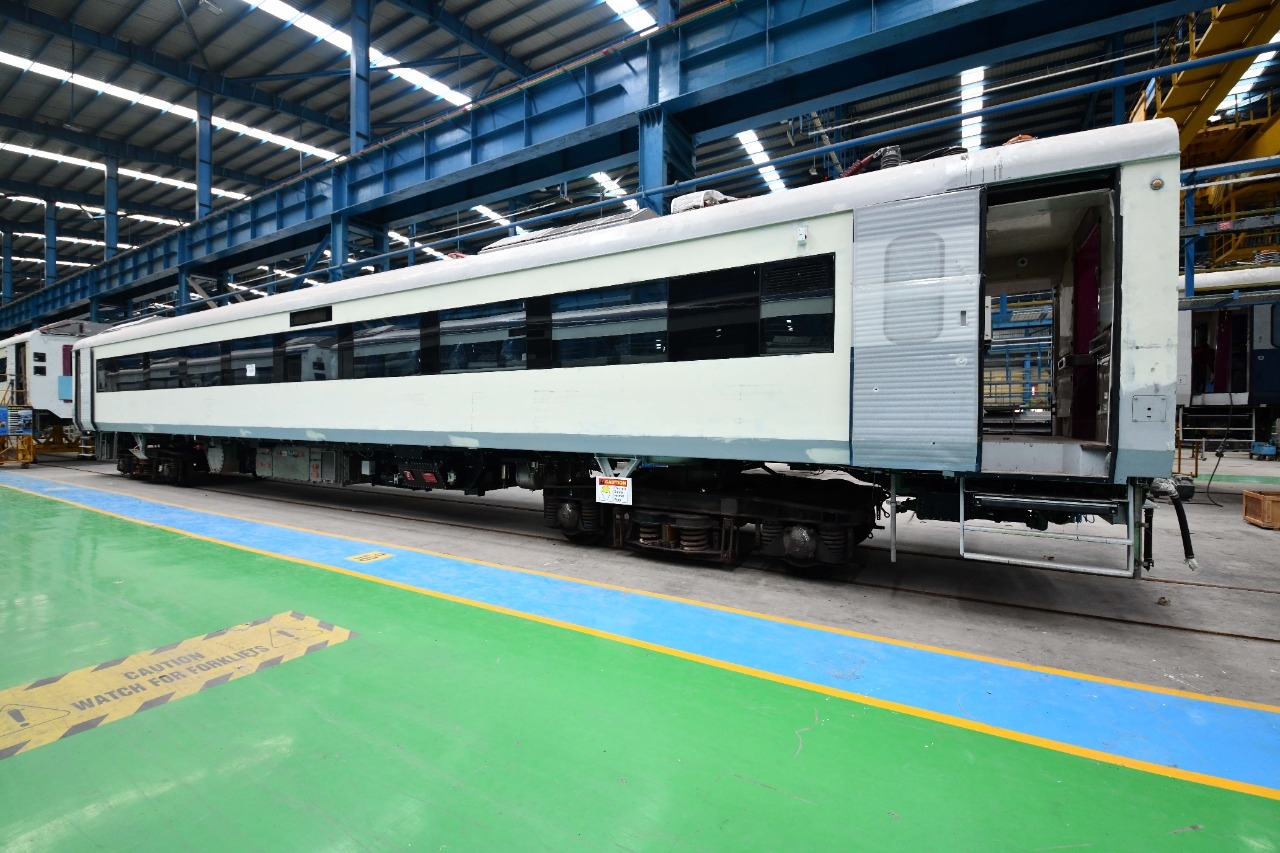 Snapshot
According to ICF, while the earlier Vande Bharat trains were picking up 160 kmph in 180 seconds, the newer one can accelerate to 160 kmph in 140 seconds.
Braving many hurdles, the third Vande Bharat train with improved acceleration and comfort ride is finally slated to be rolled out on 12 August in the presence of Railway Minister Ashwini Vaishnaw at Integral Coach Factory in Chennai.
Racing against time, the indigenously built semi-fast train, is at its final stage of manufacture with only a few bogies expected to arrive this week. Besides, the interiors and seating arrangements are being made.
The war in Ukraine has adversely affected the supply chain of Vande Bharat train as the manufacturer had manage somehow to complete the process.
This Vande Bharat is, however, a bit different from those two already in operation. While the acceleration is faster than the earlier ones, there are changes in the coach interiors as well.
According to ICF, while the earlier ones were picking up 160 kmph in 180 seconds, the newer one is capable of accelerating to 160 kmph in 140 seconds.
The newer Vande Bharat also has a better riding index which means the riding comfort has been improved because of the new and better bogie design.
The trainset has been designed for acceleration reserve which will help in maintaining the speed in slope also. While the earlier Vande Bharat trainset has one hour battery backup, this one has three hours backup.
There are changes in seating with all coaches having recycling seats while only Executive Class is equipped with such a facility in the existing Vande Bharat trains. Besides, the reading light system has also been redesigned for better results among other changes.
The 160-kmph train will be put on trial for 45 days after coming out of the ICF and expected to be ready for commercial operation before Durga Puja.
Currently, two Vande Bharat trains are running between New Delhi-Varanasi and New Delhi-Katra stations.