12 Firms In Fray To Build 30 Km Link Road Connecting Noida International Airport With Mumbai-Delhi Expressway And KMP Expressway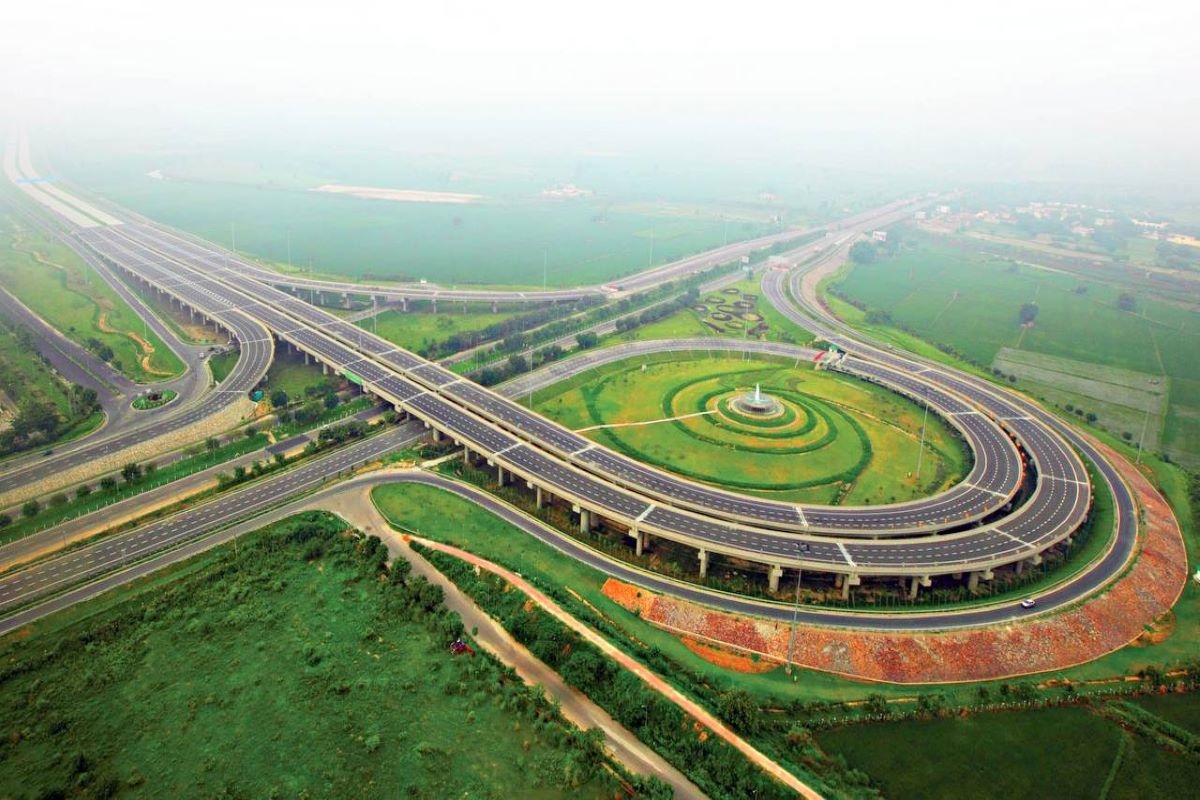 Snapshot
12 firms are in the fray to construct the 30 km Jewar Airport link to connect with the1350 km Delhi – Mumbai Expressway project
12 firms are in the fray to construct the 30 km Jewar Airport link to connect with the 1,350 km Delhi –Mumbai Expressway project, The Metrorailguy reported.
National Highways Authority of India (NHAI), the executing agency of the project, opened technical bids on Tuesday (July 5). NHAI had invited tenders for its construction in January this year through the Hybrid Annuity Model (HAM) with a Rs. 1533.34 crore estimate and 2 year) deadline.
Ashoka Buildcon Ltd, Adani Enterprises Ltd, APCO Infratech Pvt Ltd,CDS Infra Projects Ltd, Dineshchandra R Agrawal Infracon Pvt. Ltd, Gawar Construction Ltd, G R Infraprojects Ltd, HG Infra Engineering Ltd, KCC Buildcon Private Ltd, Montecarlo Ltd, Oriental Structural Engineers Pvt. Ltd and PNC Infratech Ltd have submitted the bid to construct 6 lane access-controlled spur.
Through interchanges and viaducts, the spur will connect the under-construction Delhi-Mumbai Expressway and under-construction Noida International Airport that is being built in Jewar. The spur will provide direct access for vehicles leaving or or headed for the airport terminal building to the Delhi-Mumbai Expressway. The 30-km new link road will join the airport with the Delhi-Mumbai Expressway near Ballabgarh in Haryana.
The link road will also connect airport to the Eastern Peripheral Expressway via an interchange being constructed near the airport where the Yamuna Expressway criss-crosses the Eastern Peripheral Expressway. This interchange will enable people from Kundli, Panipat and Meerut to access the airport through the Eastern Peripheral Expressway, which further connects into the operational Delhi-Meerut Expressway.
There is also a plan to connect the Jewar airport through a greenfield metro line that will be extended from Greater Noida till the airport. The proposed high-speed rail corridor from Delhi to Varanasi, which will have a station at the airport and offer a 21-minute ride from the national capital to the airport.
Tata Projects Ltd. (TPL), the infrastructure and construction arm of the Tata group, is currently constructing the Noida International Airport (NIA) at Jewar, Uttar Pradesh on EPC mode (engineering, procurement, and construction).
The Delhi–Mumbai Expressway is an under-construction 8-lane access-controlled highway developed to connect the Delhi NCR (national capital region) with the western city of Mumbai, the two major metropolitan cities of India.