Bihar To Get Connected To Purvanchal Expressway, Centre Sanctions Rs 618 Crore For 17-km Buxar Link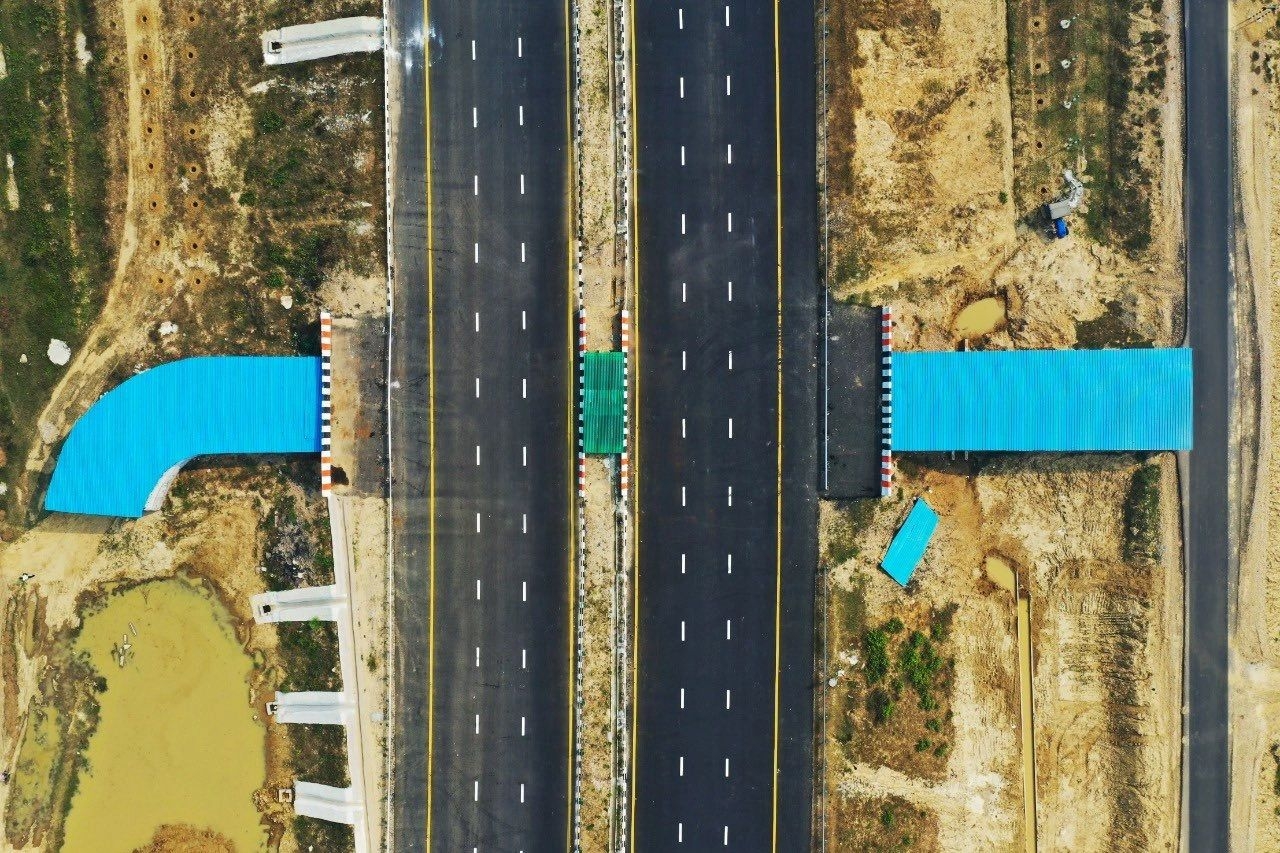 The Central Government has granted approval for constructing a 17-km long link road to connect the existing Purvanchal Expressway in the state of Uttar Pradesh with Bihar at a cost of Rs 618 crore.
Union Road Transport and Highway Minister Nitin Gadkari informed about the approval through a series of tweets on his timeline.
The Buxar spur connectivity is part of the 4-laning of Ghazipur-Ballia- Manjhi Ghat section of NH-31.
The work on the Greenfield 4-lane Buxar link will start soon and shall be completed within two years.
Ghazipur-Ballia-Manjhi Ghat Section
The Greenfield highway project starts near Hridaypur village on NH-29 in the state of Uttar Pradesh and ends at Bihar Border on NH-19 in Bahoran Tola village on Raghunathpur-Chappra road in Bihar.
The total project highway traverses in the Ghazipur and Ballia districts in Uttar Pradesh and Saran district in Bihar.
The NHAI has divided the project into four package and invited bids for all of them. The construction of Buxar Spur connectivity is part of the fourth bid package.
To be built at a cost of Rs 3,200 crore, the project shall be developed in Engineering, Procurement and Construction (EPC) mode in a period of two years.
The selected bidders will have to maintain the Greenfield highway for five years.
Purvanchal Expressway
With a total length of 341 km, the Purvanchal Expressway is a strategically significant project and a prime example of world-class infrastructure.
It starts from village Chaudsarai, district Lucknow located on Lucknow-Sultanpur Road (NH-731) and ends at Haidaria village on NH 31 in Ghazipur district, 18 km east of UP-Bihar border.
The expressway is six-lane wide which can be expanded to eight-lane in future.
The expressway has reduced the travel time between Lucknow to Ghazipur from 6 hours to 3.5 hours.
Constructed at an estimated cost of about Rs 22500 crore, the Purvanchal Expressway was inaugurated in November 2021 and is considered to be one of the biggest infrastructure projects completed by the Uttar Pradesh government.
It is expected that the expressway's connectivity with Buxar will provide safer and faster connectivity of the National Capital and Uttar Pradesh to Patna, the capital of Bihar and will also boost economic development of adjoining areas.