BRO's Atal Tunnel Receives 'Best Infrastructure Project' Award From Indian Building Congress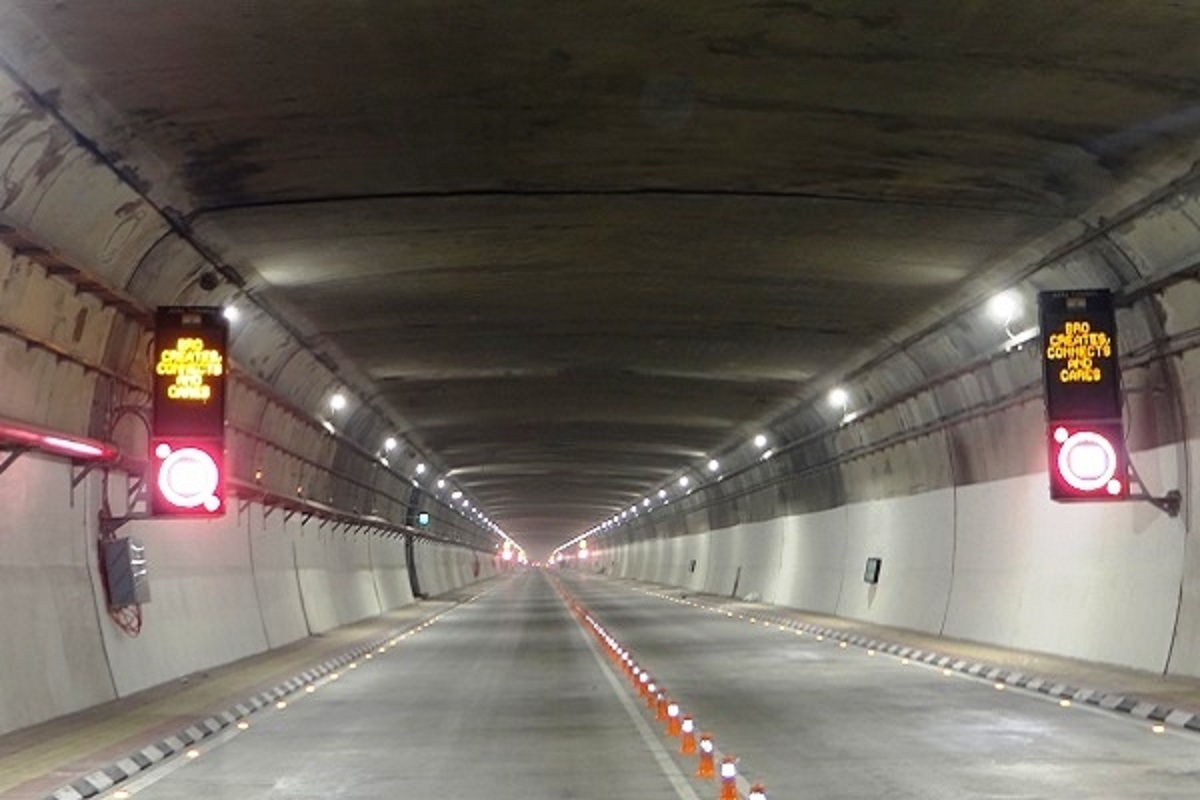 Snapshot
9 km long Atal Tunnel which connects Manali to Lahaul-Spiti valley throughout the year is adjudged as 'Best Infrastructure Project' by the Indian Building Congress.
The Atal Tunnel, built by the Border Roads Organisation (BRO), received the 'Best Infrastructure Project' award from the Indian Building Congress (IBC) on Thursday (28 April).
The 9.02 km-long Atal Tunnel is the longest highway tunnel globally and connects Manali to Lahaul-Spiti valley throughout the year. Earlier, the valley was cut off for about six months each year owing to heavy snowfall.
More than thirty state of the art infrastructures were nominated for the prestigious awards, and the jury of IBC adjudged the strategic tunnel as the Best Project for Excellence in Built Environment in 2021.
Director-General of BRO, Lt General Rajeev Chaudhry, received the award during the 25th annual Convention of IBC.
The Atal Tunnel is built with ultra-modern specifications in the Pir Panjal Range of the Himalayas at an altitude of 3,000 m (10,000 feet) from the Mean Sea Level (MSL).
The tunnel reduces the road distance by 46 Km between Manali and Leh and the time by about 4 to 5 hours.
The South Portal (SP) of the Atal Tunnel is located at a distance of 25 Km from Manali at an altitude of 3,060 m, while the North Portal (NP) of the tunnel is located near village Teling, Sissu, in Lahaul Valley at an altitude of 3071 m.
It is a horseshoe-shaped, single tube double-lane tunnel with a roadway of 8 m and has an overhead clearance of 5.525 m.
The tunnel is 10.5-metre wide and has a 3.6 x 2.25 m fireproof emergency egress tunnel built into the main tunnel itself.
Atal Tunnel has been designed for a traffic density of 3000 cars and 1500 trucks per day with a max speed of 80 km/hr.
Besides offering the Indian Armed Forces a strategic advantage by providing an alternate link to the critical Ladakh Sector, it has also been a boon for the residents of Lahaul and Spiti District in Himachal Pradesh. The region has seen an unprecedented increase in the arrival of tourists.
The tunnel, built using the New Austrian Tunneling Method (NATM), was opened by Prime Minister Narendra Modi in October 2020.